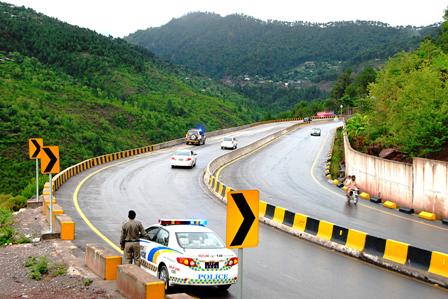 17.4 per 100,000 people die in road accidents in Pakistan
We have always wondered about the statistics of deaths occurring through accidents as we don't have good roads and even worse safety measures taken to secure our roads and the people that drive on them. The response time for an accident on the highway would be just drastic as well so let's not talk about that. Let's not even talk about the quality of cars and level of safety engineering that has went into them. Instead, according to the data gathered by WHO (World Health Organization), the global average of deaths in road accidents is 18 per 100,000 people so we are doing just fine at 17.4 per 100,000 people.
We reckon that the only reason why Pakistan is below the global average is because our speeds. Easily, average motorway and highway speed would be 80-90 km/h. And Average speed within the cities would be below 60 km/h. The fatalities mostly occurred due to quality and safety equipment in cars including, the blatant disregard of wearing seat belts and how dangerous are our roads. But thinking that speed alone kills would be wrong, Europe, home to the famous and the fastest Autobahn has the lowest fatality rate of just 10.4 per 100,000 people.
Other countries have: Bangladesh 11.4, China 20.5, India 18.9, Saudi Arabia 24.8, UAE 12.7, USA 11.4, United Kingdom 3.4, Afghanistan 19.8, and Iran 34.1.
So along with quality of cars, motorway and highway should be engineered with safety in mind and the response time to an accident of emergency vehicles should be reduced, also, properly trained paramedical staff should be hired as well because in India, 138,258 people died of road accidents in 2012 to overtake China as the biggest contributor to road deaths. While China worked to bring the rate of fatalities down in accidents on the road.