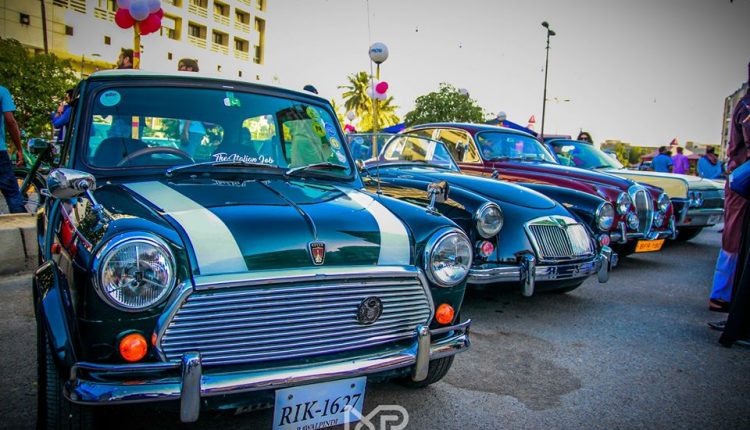 The 17th Annual Vintage and Classic Car Show-2020, organized by the Vintage and Classic Car Club of Pakistan (VCCCP), had over 100 historical cars on display at the Forum Mall parking lot here on Sunday, 8th March 2020 from 2 pm to 10 pm.
The historical cars included numerous luxobarge Rolls Royces and Mercedes-Benz Models, quaint BMW Isettas and Minis, Iconic Ford Mustangs and Thunderbirds, Chevrolet Camaros and Mustangs from the muscle and pony car era.
Sinfully gorgeous Jaguar E-Types, Aston Martins, Morris Minors, and MGs also littered the show floor.
Particularly notable vehicles on show included: Karim Chhapra's 1922 Rolls Royce Silver Ghost, owned originally by the Nawab of Bahawalpur, in which the Quaid-e-Azam had been driven to his oath-taking ceremony as the first Governor-General of Pakistan and Quaid's 1948 Rolls Royce's Silver Wraith Hooper limousine, which served him till his death.
The purpose of this event is to show people what these old beauties are really capable of, and that they can really drive into the countryside without worrying about a thing. They aren't just your regular trophy showcase vintages, these vintage cars are driven like all cars should be!
Drop your thoughts in the comments below regarding this vintage car rally and stay tuned for more news-related and informative content.
Pics Courtesy: Masked Photographer