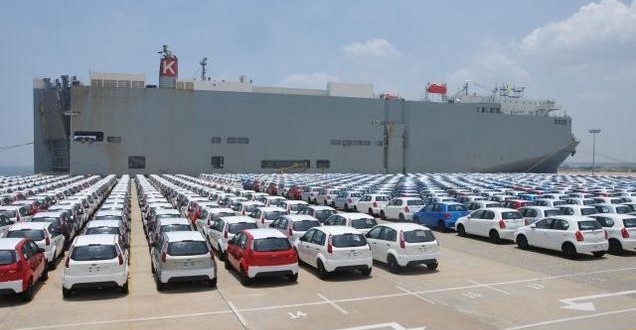 The import of used cars has once again seen a rise in Pakistan. There's a report going around about over 20,000 used cars import during the past eight months of the Fiscal Year 2021-2022. Here are the complete stats.
Out of the 20,000 used cars imported from July 2021 to February 2022, 4,000 units were economy hatchbacks such as Daihatsu Mira, Nissan Dayz, Suzuki Alto, and others. These made 21% of the total used car import in FY22. 
Around 7,000 units were of small segment cars such as Toyota Vitz, Toyota Passo, Toyota Aqua, etc., making 35% of the total used car import in FY22.
2,874 were SUVs, 502 vans, 82 small buses, and 2,863 other used cars have been imported so far in FY22.
On the other hand, a total of 150 units of BMW, Mercedes Benz, Audi, Suzuki, and other CBUs were also imported in February.
Annual Used Car Import 
The highest used car import numbers were recorded in 2019, when over 36,000 units were imported. Later, the government imposed restrictions on undocumented payment channels. As a result, only 10,000 used cars were imported in 2020.
After a year of drop, the used car imports gained momentum, with over 21,000 units imported in 2021. At that time, new vehicle imports in FY21 also reached an all-time high. This year, seeing how over 20,000 units have already been imported in eight months, the ongoing Fiscal Year 2022 will end with more than 30,000 used car imports. 
The rising import of used cars is a red flag for the government as well as the local auto industry. Car import increases the country's import bill, unbalancing the trade equation and hurting the national economy. It also takes a hit on the sales of locally produced cars. Hope the authorities take the necessary action before it's too late.