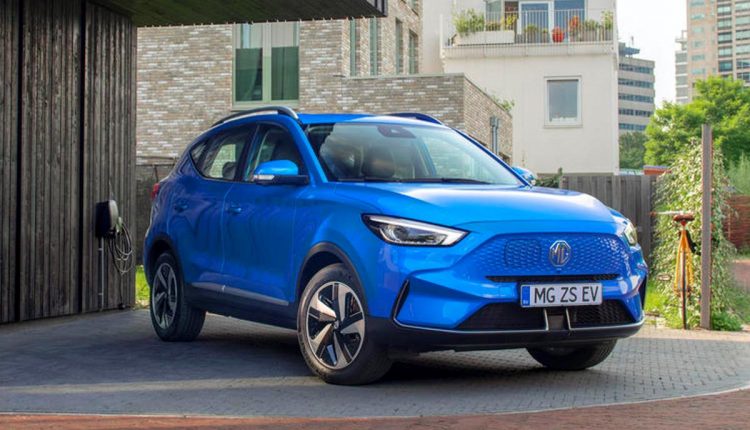 SURPRISE – Booking of MG ZS EV Facelift Started
In a rather surprising move, MG Pakistan has started the booking of MG ZS EV facelift. According to the sources, the company will update its website today; however, the information has already been leaked. The facelift has some exterior changes, and most importantly, the reports said that the car's power has been increased. 
Like its previous cars, MG is going to sell the CBU units of this car. 
Booking Price and Delivery 
As per the sources, the booking price of the car is Rs. 3 million or Rs. 30 lacs. However, company has not announced delivery time as yet. 
MG ZS EV Facelift Price 
The sources told us that the ex-port price of the car is Rs. 6,999,000, while the ex-showroom price for Karachi is Rs. 7,017,000.
Electric Vehicles in Pakistan 
This is going to be the second EV offering by MG Pakistan. The first one was obviously ZS EV pre-facelift. The EV is considered the future in the auto market across the globe. Almost all the big car companies are either launching or planning to launch their EVs. And the primary reason is to tackle the issue of air pollution as gasoline cars are one of the major reasons for it. 
The previous government of Pakistan took several steps to promote EV culture in Pakistan. The government reduced the taxes and duties as low as 1% on the import of EV parts. Furthermore, the government signed agreements with the companies to install charging stations. 
Last year two charging stations were installed on the motorway at Bhera and Pindi Bhattian. Both stations are private projects by the Tesla Industries Pakistan. We hope that the local market will get more EVs in the future at reasonable prices. 
What do you think about the MG ZS EV facelift? Share your thoughts in the comments section.