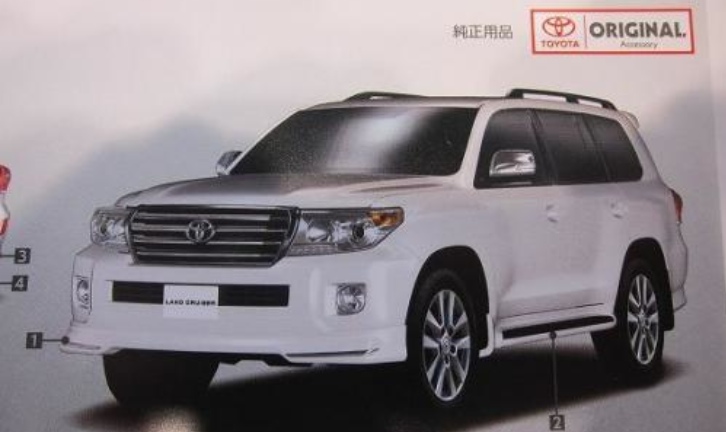 2012 Toyota Land Cruiser's facelift pictures leaked
The newest model of Toyota Land Cruiser have just been around the block for a little while however, Toyota has already decided to give its premier 4X4/SUV a facelift but we're sure that it does not really know how to keep secrets.
The all new Toyota Land Cruiser is all ready to receive a facelift according to this Japanese brochure leaked and posted on the a Russian website, pradoclub.su. As these pictures suggests that Toyota is introducing a decent level of exterior changes, including a fresh front fascia, redesigned headlights that use LED technology, as well as new mirrors.
Customers who want a different approach will be able to opt for an optional body kit that limits the vehicle's ability, but gives it a more dynamic image. As for the cabin, this will only receive minor tweaks, such as a remodeled instrument panel and a new steering wheel.
Sourced from a Japanese brochure and first posted by the Prado-Club website, the images claim to reveal the first styling revisions to the full-size SUV since production started in September 2007.
A Toyota Australia spokesperson could not confirm if the images were official from Toyota, and said at this stage Toyota Australia has not confirmed if or when our market will get a facelifted version of the LandCruiser 200 Series.