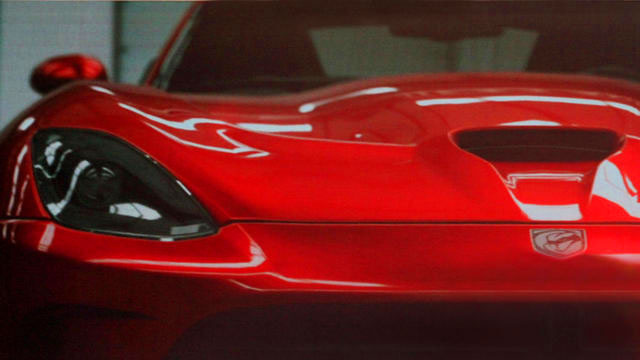 2013 Dodge SRT Viper leaked ahead of planned revealed
There are two things we learned for this newest leak in the auto industry, one is that Dodge isn't good at keeping secrets, and which we're least bothered about while the other is the all new 2013 SRT Viper's  pictures that have been leaked on to the internet.
These are actually screen shots taken from the game Forza 4 as we've learned about the origin about these images but whatever the case maybe, we want to see the whole video that probably is the advertisement for the new gen SRT Viper.
An anonymous person sent these pictures to Inside Line who were kind enough to share it with the rest of the automotive world.
Your questions such what engine, horsepower, torque, performance, and such that would be answered tonight hopefully as Dodge is all set to reveal the SRT Viper at the on going New York Auto Show.