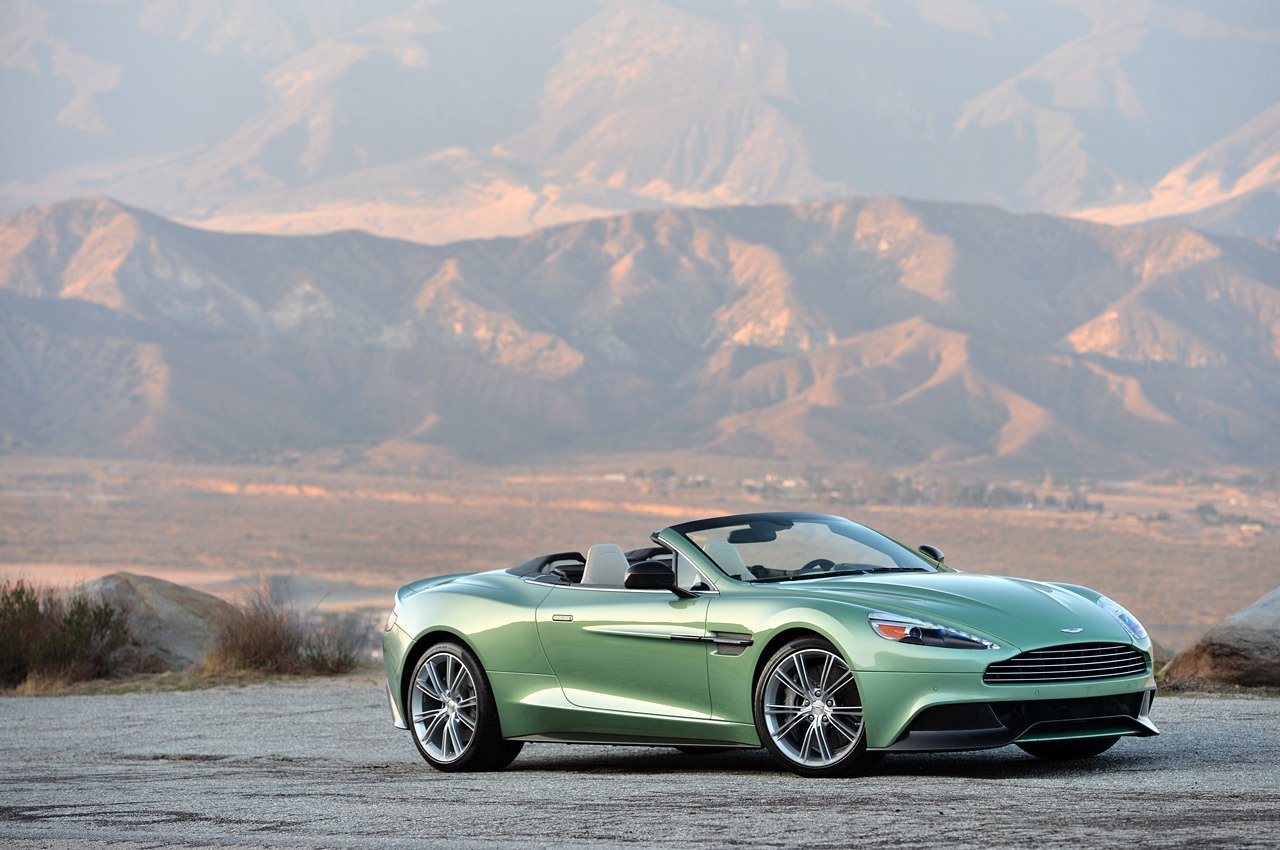 2014 Aston Martin Vanquish Volante
Nowadays, the crazy yet creative imagination of the designers is fulfilled easily thanks to the major technological advancements in the automotive industry. But still the automotive world lagged a car which ticks all the boxes when it comes to beauty. There are many ferocious, wildly fast and exotic cars available on the market but the world was waiting for a car that fulfills the legacy of the cars like Ferrari 250 GT, Jaguar E-type and there many names to write here.
Well, the wait is over. Mona Lisa of the auto world has arrived wrapped in the skin of Aston Martin and named as Vanquish Volante. The long, slender chassis of the Volante is crafted out of carbon fiber which sparks a sense of sexiness in the mind. Volante sports a generation 4 VH platform chassis which is more commonly known as aluminum monocoque chassis.
Surprisingly, Volante is a convertible which lets its riders have a look at the sky in just 14 seconds with just a push of a switch. The roof can be opened or closed in even at speeds of 35 mph.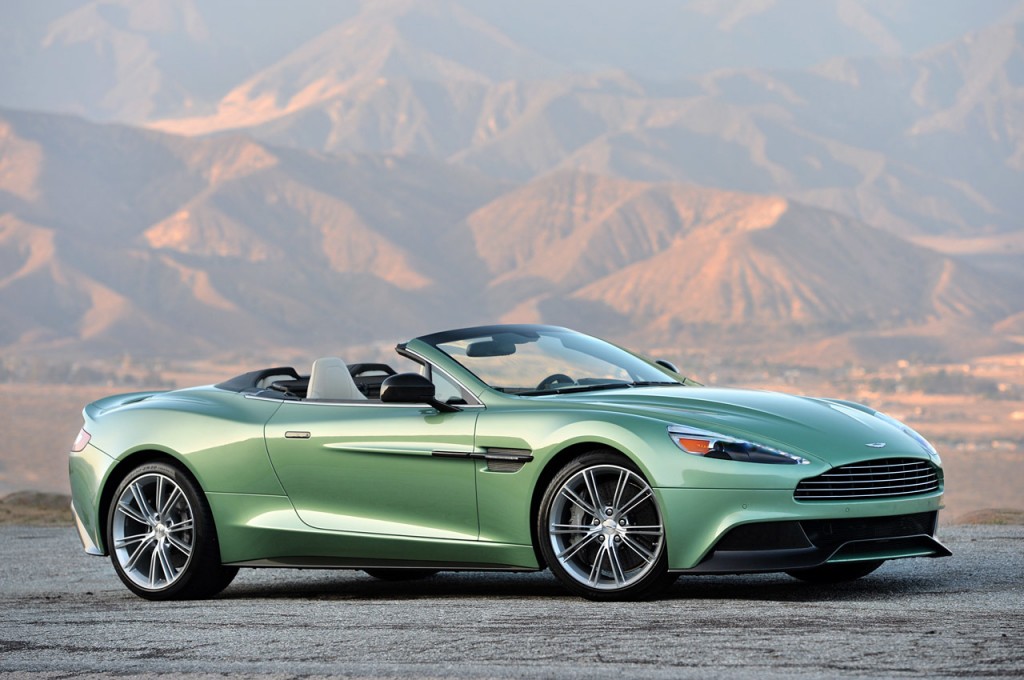 But the Volante is not just a sugar coated sluggish car. It is equipped with 6-litre V-12 boasting  565 horsepower with touchtronic 2 transmission which will do 0-60 mph in just 4.1 seconds and a full rotation of the speedometer will leave at 183 mph.
The interior is not left behind. It has glass touch buttons with haptic feedback and easy to read dials. It comes with a rectangular key which needs to be inserted into the center console before the Volante can be fired up,  the engine rumbles into life once the key changes its colour.
All those goodies doesn't come cheap. The Volante is priced at whopping $ 300,000. I wouldn't mind spending that much cash on a car like that if I had any, would you?.