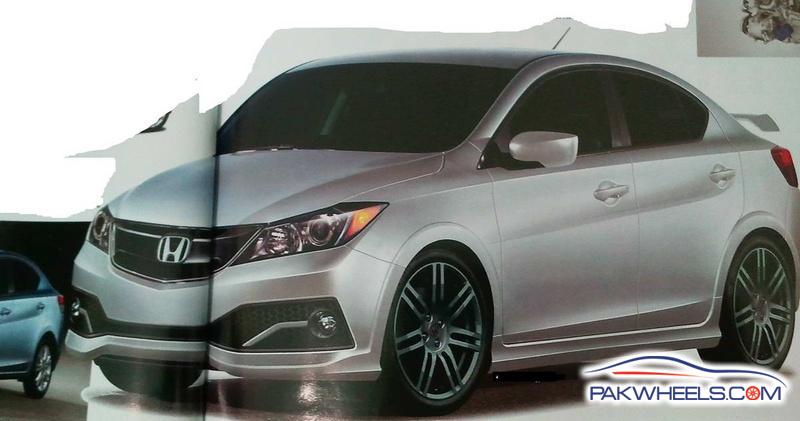 2014 Honda City to be unveiled three days later in India
Honda is all prepared to introduce the next generation City globally on 25th of November in New Delhi, India.
According to automotive analysts, Honda City has been the savior of Honda Atlas in Pakistan as its sales have given the company a much needed boost against the overpriced Civic, and City is also considered as one of India's most favorite sedans.
No details have been provided to the press but we have had some leaked images and Honda's new design philosophy of three H's. "EXCITING H DESIGN!!!" The three exclamation marks are for three individual design factors; "High Tech","High Tension" and "High Touch".
Other then that, Honda is also expected to launch a diesel version of the City while a Hybrid City will be launched at the 2014 Tokyo Motor Show.
The petrol engined Honda City will retain the current 1.5-litre i-VTEC engine, while the diesel variant will have a 1.5-litre i-DTEC engine, which is currently the India's most fuel-efficient engine unfortunately though, Diesel's exorbitant price in Pakistan does not welcome diesel, which are the most fuel efficient cars in the world (Polo BlueMotion for example).
Deliveries for the new generation 2014 City will begin from January 2014.