Honda Fit is a sub compact hatchback &  is available for two generations now. The third generation of Honda Fit will be lunched  across US (FIT)  and Asian market (JAZZ) by summer of 2014. Genetically Fit seems to be Civic ancestor as far as driving experience is concerned, but exterior as well as interior feels much roomier due to a high boxy design. Fit is no doubt an enjoyable car to drive.
On November 20th 2013, Honda unveiled the 2014 Honda Fit at Tokyo Auto Show. Though some face lifts is clearly visible as far as exterior but a major overhaul has been done under the hood. There will be three engine options. 1.3L DOHC i-VTEC with CVT output fuel economy of 26KM/L. 1.5L direct injection DOHC i-VTEC which will have 10% more output then the outgoing engine in current generation of FIT.
The third option will be 1.5L Atkinson cycle DOHC i-VTEC engine mated electric motors and with 7 speed dual clutch transmission (DCT) with impressive fuel economy of 36.4KM/L.  In Indian market the new Jazz will be available in 1.2L petrol 88BHP engine as well as 1.5L Diesel engine with 100BHP.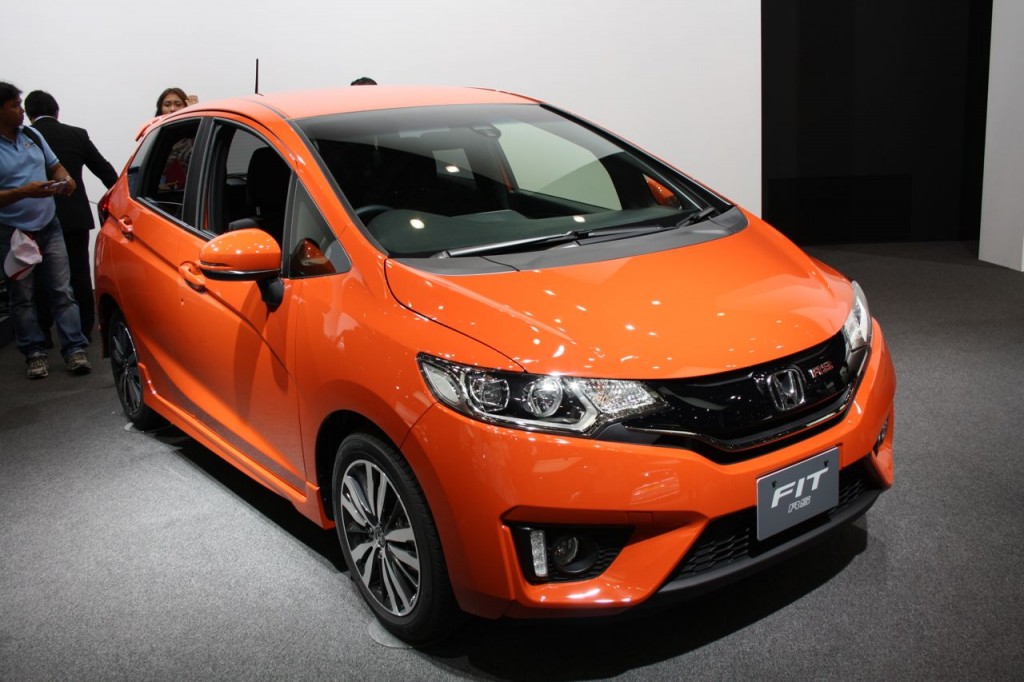 The new Honda fit is on based on a new platform which is lighter and with reduced vibration and noise. Honda have introduced a new suspension system for the FIT. The new body has more aerodynamic design. The Honda Fit will come with stranded safety features like  VSA (Vehicle Stability Assist), HSA (Hill-Start Assist) and the Emergency Stop Signal (ESS). it is evident from the recent upgrades on all Honda line up that Honda is all out to compete with Toyota in all fronts. Just recently a Bloomberg report showed that Honda FIT were sold more in number than the all time best seller Prius C/ Aquas. Honda wants to remind everyone that Hybrid is more than just Prius.
Pictured here is 1.5L body kitted Honda FIT RS