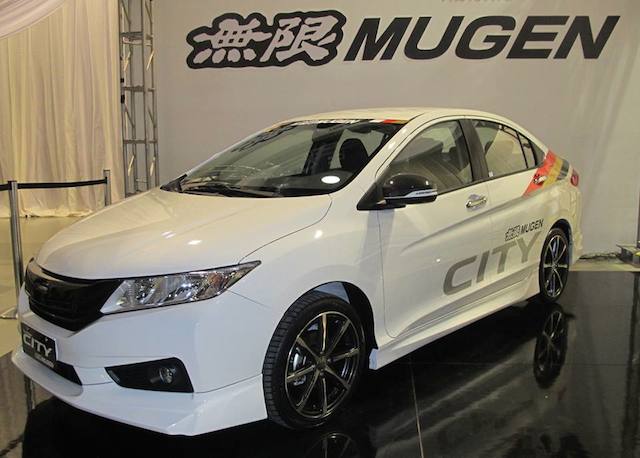 2014 Mugen Honda City revealed in Philippines
I don't much know about Mugen but it is like Toyota's TRD, only difference is, Honda's Mugen focuses more on aesthetics than performance. And the 2014 Honda City Mugen Edition was premiered by Honda Philippines by Mugen's director, Kazuhide Yasui, while the car will be locally launched later in this year.
So you maybe wondering why did Honda unveiled City Mugen in Philippines? The answer is simple. After Japan, Philippines is the best performing Mugen product distributor in the world.
And as we said that Mugen treatment is mostly related to aesthetics, the 2014 City Mugen has gotten exterior enhancements, such as bootlip, extended rear bumper skirts, side skirts, revised front bumper, black grille, carbon-fiber finish side-mirrors, and 17-inch wheels.
However, Mugen though says that upgrades for engine, suspension, brakes and interior trim will be offered later on. And currently, Honda Mugen has the line topper, 1.5-liter four-cylinder petrol engine which produces 120 HP,