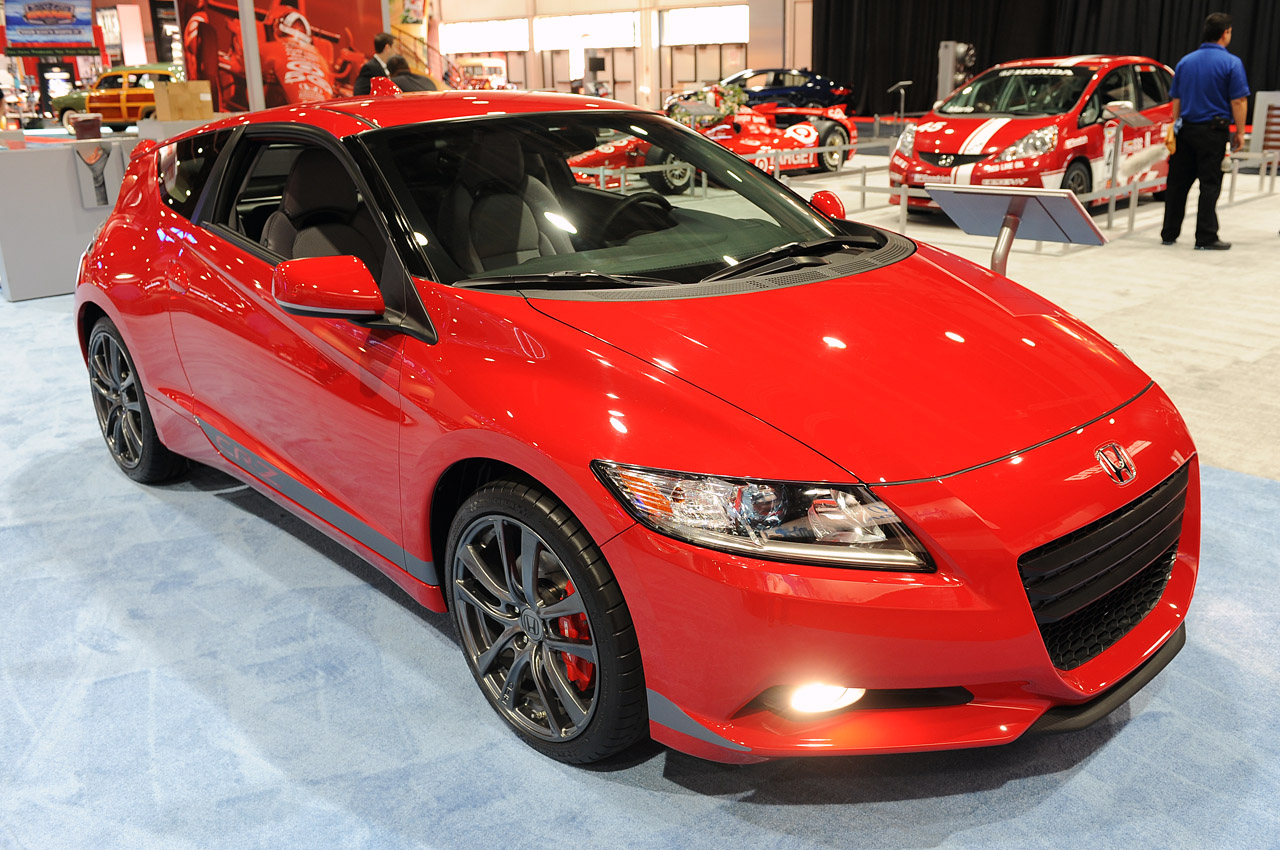 The 2014 Supercharged Honda CR-Z
By now a lot of discussion among the auto enthusiast in the country about the launch of the CR-Z in Pakistan. I will not go in details about its launch/ market/ sales within Pakistan. I will rather share something new and interesting. Honda North America is ready to introduce another trim level for 2014 to attract some buyer. This time Honda will also offer a supercharged CR-Z. The new upgrades will also be available in form a complete Kit, if someone want to upgrade a regular CRZ.
Honda Performance Development (HPD) a Honda subsidiary will add performance to the regular CR-Z. HPD made enhancements to the CR-Z to improve acceleration, turning and stopping by supercharging the engine and upgrading the tires and brakes as well as exhaust system. HPD is also involved in development of famous Civic SI in US market.
While the stock hybrid CR-Z relies on 1.5-liter four-cylinder engine and a 15-kW electric motor for a combined output of 130 horsepower and 140 pound-feet of torque, the supercharger boosts (9 PSI of pressure) total output to 190 horsepower and 174 pound-feet of torque, When sports button in pressed. While regular CR-Z is not that QUICK ( slower than many sedans) with crossing time of 0-60 in 9.5 seconds, the supercharger will reduce the the time by 2 seconds to 7.5 seconds. The supercharger kit will be BOLT ON with no major modifications . The clutch is upgraded to a limited-slip differential.
The new exhaust pipes provide a slightly more aggressive sound as well the stock hidden single exhaust pipe is replaced by a twin-tip exhausts. The new HPD suspension components lower the car by about half an inch. The stock 16 or 17″ wheels will be replaced by 18″ HPD alloys with 215/40 tires. Some rear spoiler and front lip spoiler and some decals face lifts the regular CR-Z. The Super charger kit will be available for sale by mid of 2014. Currently Honda is also working on introducing three new 2.0L, 1.5L and 1L turbo charged engines. The next generation of civic might come with 1.5L Turbo engine while a 2L Turbo is expected to be in the upcoming Honda Civic Type R.