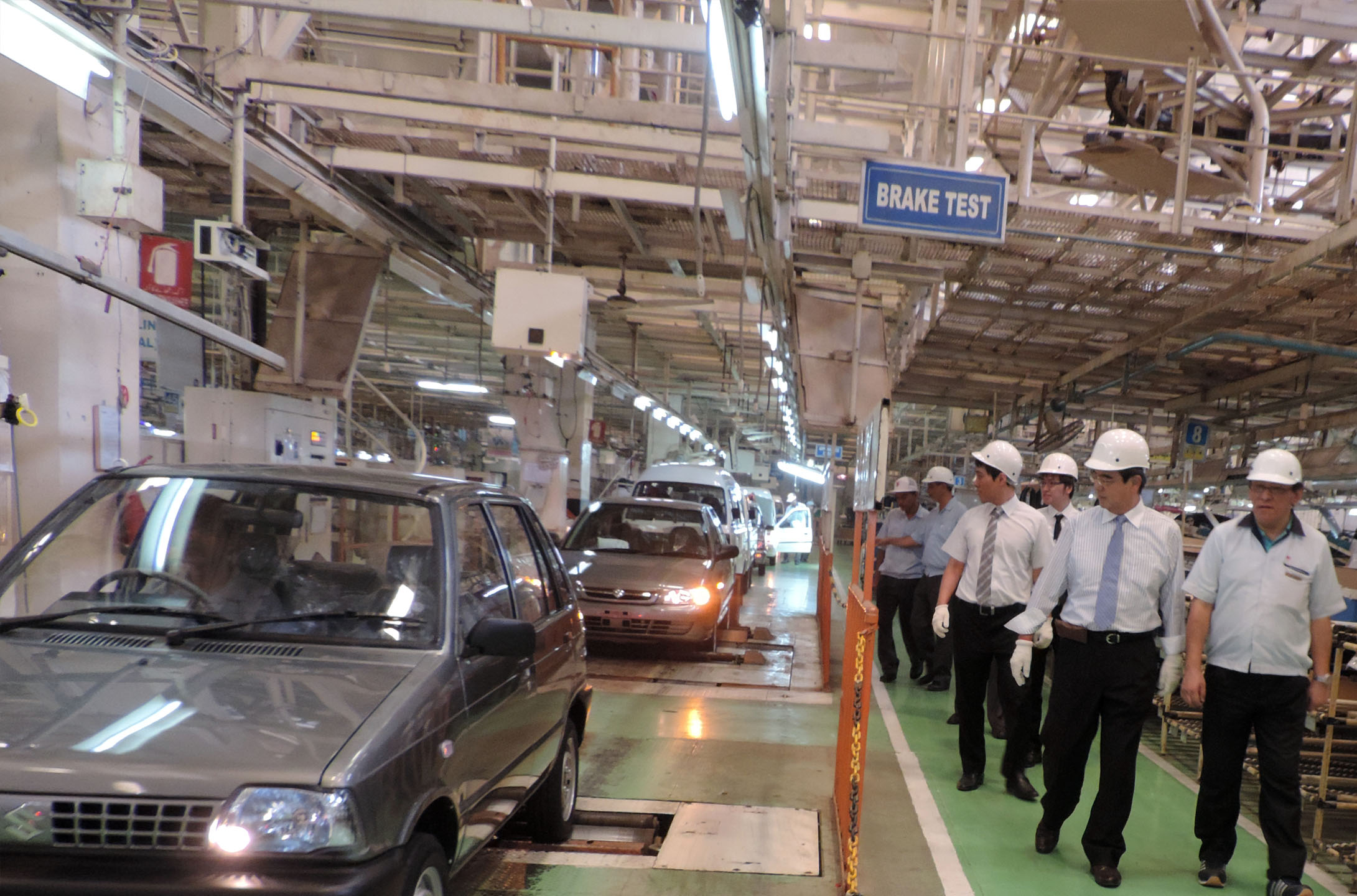 How the auto policy effects the passenger car industry of Pakistan
Pakistan's previous auto policy, named Auto Industry Development Program (AIDP) has been dubbed a fail because it doesn't provide ease of entry to new manufacturers neither it provides incentives to current automakers.
The AIDP remained in effect from 2007 to 2012 and now it is dead, and the debate is going on between corridors of power for the second iteration of the auto policy.
The past policy was devised and defined as to provide "considerable interest of important international manufacturers in Pakistani market" through defining the criteria which an international automaker has to meet in order to invest in the Land of the Pure which is; "an assembler/manufacturer (with a) significant global presence by way of manufacturing at least 25,000 units of trucks and buses separately, 40,000 LCVs and at least 50,000 units in the case of Agriculture Tractors annually in countries other than Pakistan."
The entrepreneurial spirit was butchered in cold blood by the policy makers in the last policy, as many attempts, some even by Pakwheelers to build their own car which was an indigenous Mehran converted to Electric Vehicle following the ideology of Ferdinand Porsche who said," I couldn't find the car of my dreams, so I built it myself", went in vain as to meet the criteria to build a car for the Pakistani market requires an investment of millions of dollars.
Kia, Hyundai, Nissan and Chevrolet all left after the AIDP was introduced and rather than attracting new investment, as BR pointed out, it created more unnatural barriers to entry (According to BR, "as no evidence exists that could point towards any synergies created by integration of car, LCV and tractor manufacturing.") than it had planned to eliminate.
Forget the entrepreneurs like Ferrari, Lamborghini, Suzuki who back in their day had zero experience and began building car either out of necessity (Suzuki), passion (Ferrari) or out of spite (Lamborghini). Any automaker should be allowed to enter the market regardless of whether it produce a full range of motor vehicles including tractors or just cars.
Enthusiasts and buyers are of the opinion that the current Big Three Automakers create hurdles for new automakers because they threaten their existence but the problem remains with the policy, not the Big Three who are opposing new automakers into Pakistan for the following reason;
The incentives offered to new automakers in the market are discount in custom duty for the first three to five years on import of CBU (Completely Built Units), CKD (Completely Knock Down Kits) and parts which are locally available. Whereas existing automakers in Pakistan are required to pay a penalty on import of parts which are included in the indigenized parts list and on which the new entrants are exempted from.
Frankly speaking, this kind of an unjust behavior and government's hasty attempt to avoid its own misgivings of putting penalty on parts (whose effect automakers bring down to buyers) and pressure local automakers to reduce prices is incompetence.
But automakers have their own way to fend off any new potential automakers in Pakistani market by producing more and dumping cheaper cars in the market.
During the past six years, the growth rate of new passenger car registration was five percent per year, now the Economic Intelligence Unit has forecasted the rate of 3.38 percent per year from 2012-2017 citing obvious reasons such as; underdeveloped infrastructure, safety concerns, high cost of petrol and diesel and prohibition of interest-bearing loans.

While the new auto policy is still open to debate; we recommend that this time, new aspiring entrepreneurs are not forgotten while writing the auto policy, joint ventures are stressed, and segments of the auto industry are kept separated.
AIDP excerpts courtesy of BR.