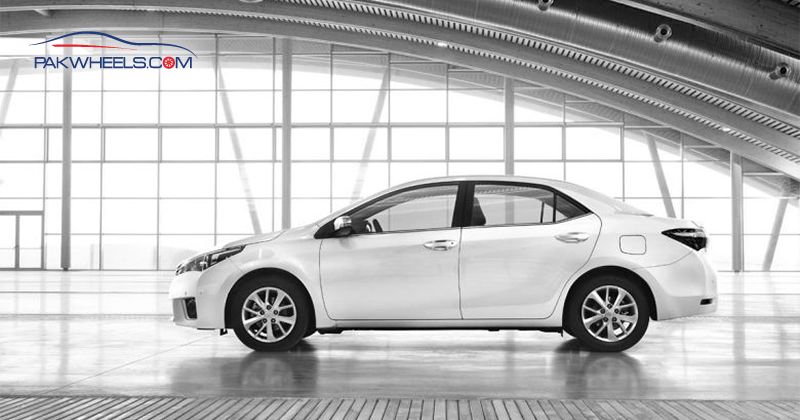 2014 Toyota Corolla prices are out!
UPDATE: News pictures added.
The biggest event of the year is just over the horizon for the automotive enthusiasts. While Honda has released an TV advertisement to show the country that they are very much present too, Toyota has just released the prices of the new Corolla.
Just recently, Toyota Eastern Motors published the price list of the new Toyota Corolla which are as follows:
NEW SHAPE Toyota Corolla 2014 PRICE LIST released at TOYOTA EASTERN MOTORS.

Display at showrooms: 21st July 2014

Altis Launch date / Order Intake : 15th July 2014.

XLI-GLI Launch date / Order Intake : 2nd Aug 2014.

XLI 1.3: 1,624,000
GLI 1.3: 1,749,000
GLI AUTO 1.3: 1,824,000

ALTIS 1.6: 1,949,000

ALTIS 1.8: 2,024,000
ALTIS 1.8 AUTO: 2,149,000

ALTIS 1.8 GRANDE: 2,149,000
ALTIS 1.8 GRANDE AUTO: 2,299,000
So the XLi begins at a whopping 1.6 million rupees while the range topper, fully loaded Altis is for 2.3 million rupees. Is it worth it or you think you could find some better?
Click on the thumbnails to enlarge.