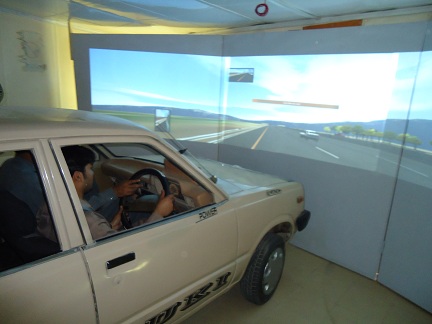 Pakistan's first simulator based car driver training school in Peshawar uses a Suzuki FX
FX Car is best known for its efficient fuel consumption and as a daily workhorse and thus, in Islamabad, Lahore and Rawalpindi it is commonly used as a taxi. But Peshawar Traffic Police has found a new purpose for the car. Being put in the Peshawar Police Traffic Driving School, where the 1982 model of Suzuki fx car is no longer running on roads rather, it is engaged in helping learners in a high-tech manners.
The old workhorse's time for running about here and there is up, it is attached now modified and installed with stimulation technology at the first ever computerized traffic police official driving school which was establish on December 12, 2008.
It was initially proposed by SSP Traffic Muhammad Jaffer Khan, who established it through his own resources seeking betterment in driving abilities of the public. Muhammad Jaffer khan was focused to give his best as an SSP traffic police and aimed to provide a school for driving where people can come for driver training with lower fees than the private driving training centers. The idea sparked away and the staff got professional training from Motorway Police Academy Shekhupura. The staff after receiving due training is now ready to give their best and boost up ethical driving which were required to take proper control on flow of unorganized traffic in the city.
With the passing of time, the traffic police Peshawar did not leave a single stone unturned and renovated its driving center according to aligned with latest technology. Traffic police sub-inspector, Ejaz Khan told us that, "We have a computerized training system of global standards, and it's called Driving FX Simulator and it costs almost 2.3 Lac PKR."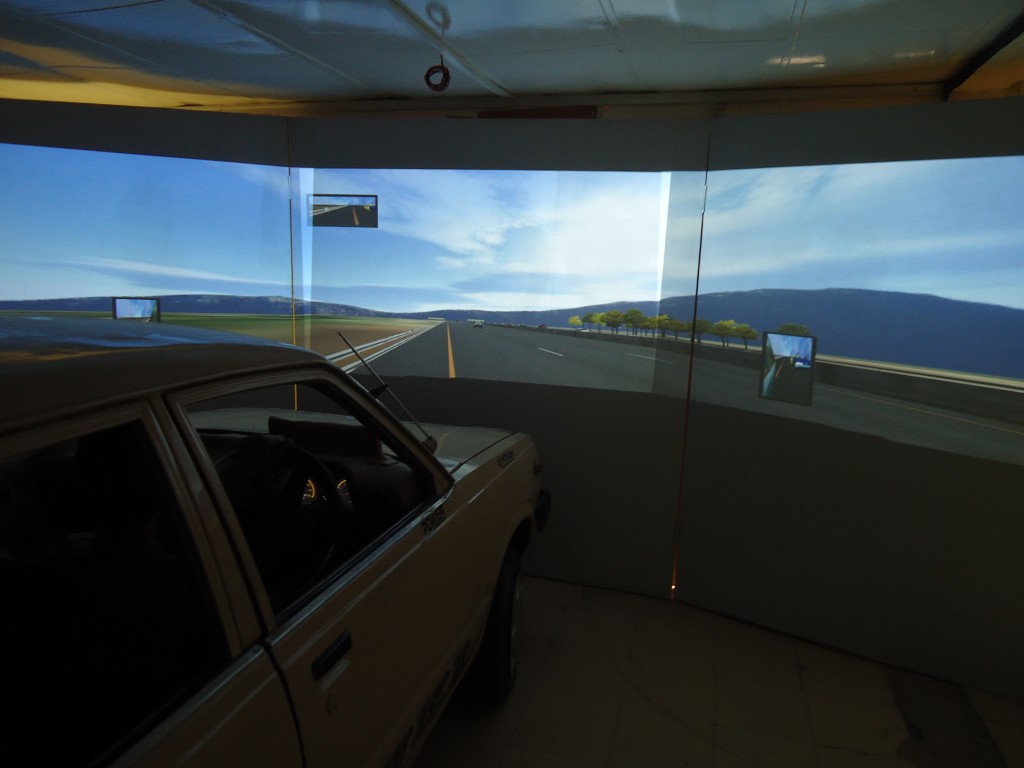 The advanced traffic driver training center became very useful for public, as they are benefiting from the school through not only learning the right driving techniques but, the school is also helping people to get driving licenses directly after completion of successful training.
Car driving students are also showing keen interest in the traffic driving school center at Peshawar, Cantt and many of them successfully passed out after acquiring their driving license with complete training. The computerized driving training school has certified around about 4000 students since its establishment.
The concept of Driving F X Simulator is getting fame and a new branch of the driver training school has been established in Phase 5, Principal road, Hayat Abad, Peshawar as well. And where all necessary equipments, with required technologies have been provided to learn driving in a proper imaginary road sense.
Ejaz khan who is running the stimulator driving school at Peshawar from its start till now feels proud to be a part of this first high tech driving school, also being a pioneer, their aim is to establish such training centers around the country which maximizes the use of technology.
How do you feel when you sit in a car and can drive it in different stimulations of winter, summer, snowfall and accident scenarios? The computerized FX stimulator car will teach you how to deal with the expected and unexpected issues of driving a car.
If you'd ask me who would make a driver simulator in an actual car, it would most probably be some car racing game fans but instead, it is the Traffic Police Peshawar.