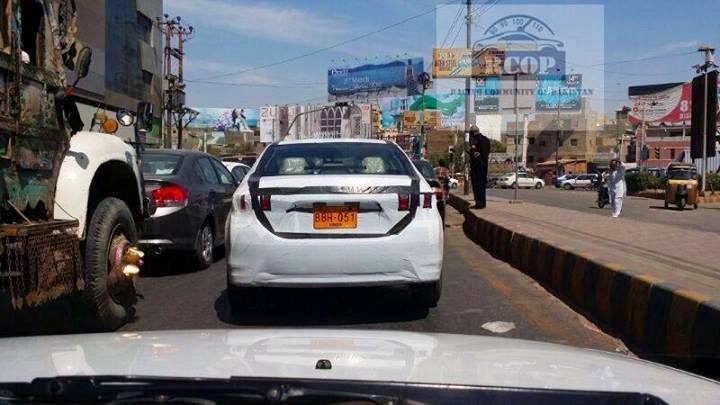 2014 Toyota Corolla spied in Pakistan
The new generation of Corolla has been set to be unveiled in July and launched in August 2014, Indus Motors have said to spent more seven billion rupees on introducing the new Corolla so don't expect something cheap unless dollar and yen comes to 2005 position.
Regardless, Raza Abbas, of Pakistan Car Forum on Facebook uploaded these spy shot of the rear of the new Corolla wearing a white camouflage and undergoing final tests in the traffic of Karachi.
It is really hard to identify other details but we sure as hell know that we're getting the middle-east version and the unveil is just a couple of months away, but keep your eyes open and cameras ready, because you never know when you get to see the test mule of Indus Motors' Corolla.