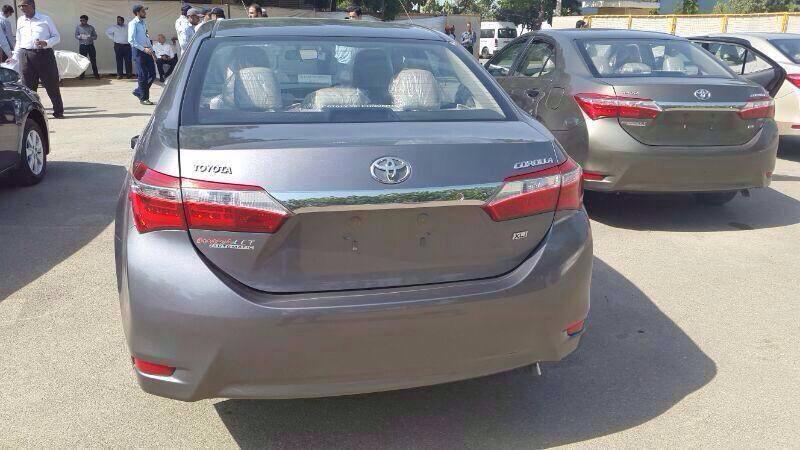 2014 Toyota Corolla Xli to come with Automatic transmission
Even though personally, we are not fans of the automatic transmission, but it has its benefits in traffic like we have. Especially the rush hour traffic. People time their daily schedules just to keep out of the rush hour traffic while others has moved their homes close to their office just so they can avoid the misery of getting stuck and moving at snail's pace on the way back.
Automatic transmission offers a quick fix, you can now relax yourself of constantly changing back and forth between first and second gear. But problem was, Toyota Corolla Xli didn't come with an automatic transmission, in fact, it didn't come with anything automatic. Door windows were manual, transmission manual, no abs, no airbags. It was just wheels and a sedan body.
Now though, this latest picture that has come from the event shows that even the Xli variant of Corolla will now be available with automatic transmission but we bet, you still would have to wind windows up and down manually.
You can see the rest of pictures here.