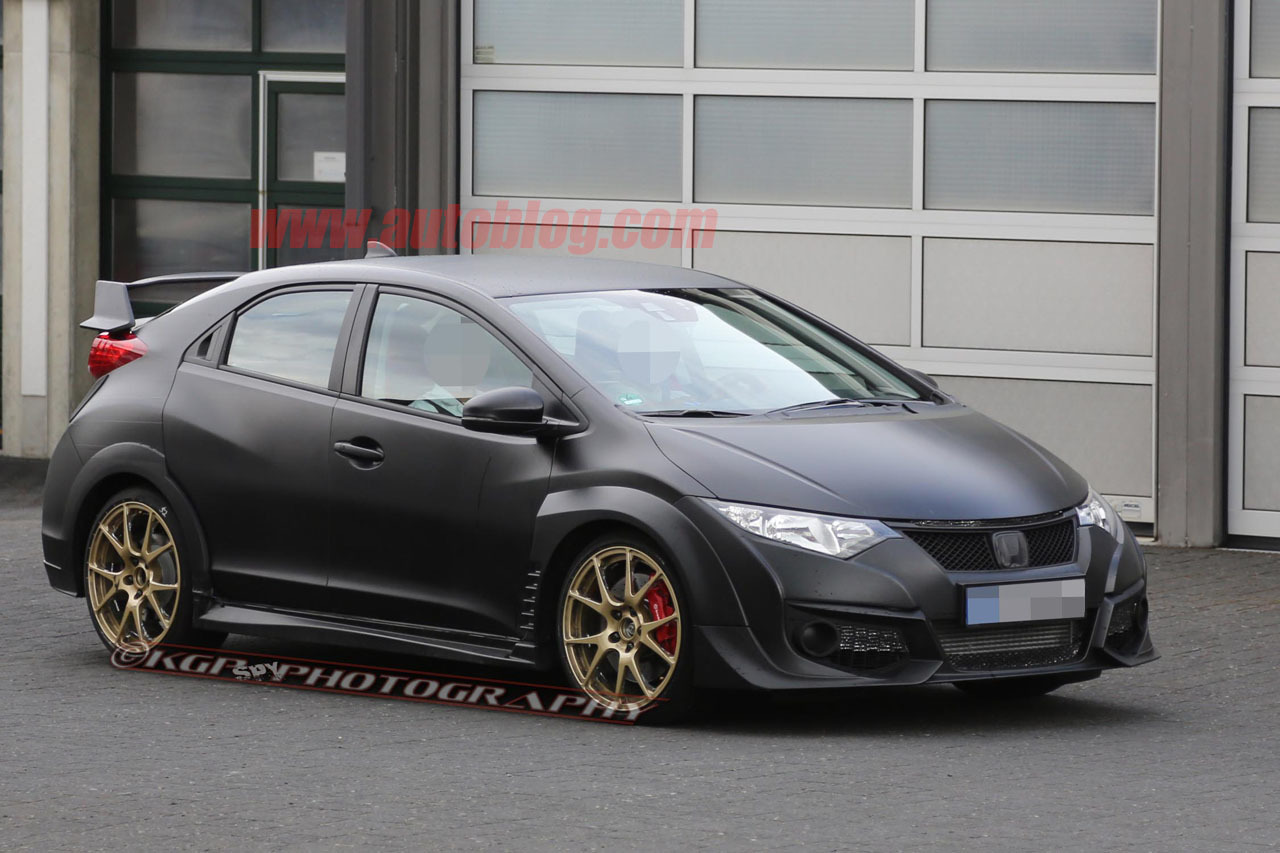 2015 Honda Civic Type-R caught testing without camouflage
Honda Civic Type-R is one of the most anticipated models of next year, and photographers have caught it testing without the camouflage, which was previously being applied  to keep model's visual aesthetics invisible to the public eye. But it seems that the new Civic Type-R needs a bit of air to know how well it will cope with it.
The concept Civic Type-R was revealed back at the Geneva Auto Show and frankly, it is rather rare that the actual car looks a lot better than the concept and this just does. With the bigger golden wheels (my personal favorite mesh/style), matte black aggressive body with bigger wings and all that. This just looks awesome.
oh! And there's a 2 liter turbo-charged engine under the hood producing 276 horsepower with a (likely) six-speed manual transmission. Civic isn't anything worth to be discussed in my opinion but this, when you look at it, even through the pictures, it screams that it is one of the best cars for a driver (best driver's car) and it surely would be.
But unfortunately, Civic in Pakistan is something like Honda Rolls Royce Phantom S-Class Civic. It is so expensive that it is rendered pointless and remains limited to the grown old corporate dads.
A solution must and will come from within the public for Pakistani people to get a good driver's car.