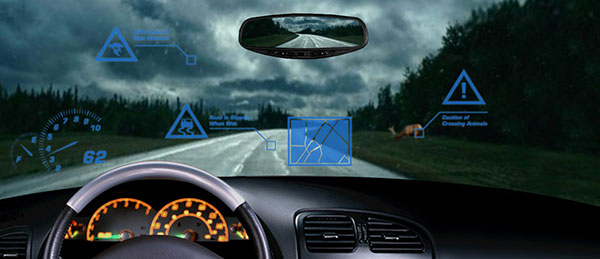 Six futuristic car technologies that you can have in your cars today
Self-driving car technology has made a lot of progress since last year. Google has also been investing in this technology and trying to achieve the best out of it. Self-driving cars are capable of sensing their environment and taking actions accordingly without human input. So if brakes are necessary at the moment the car will automatically stop. Advancement in technology has made our life complicated but easy at the same time. If you're at a rail road crossing, the car will sense the situation and automatically stop.
These new technologies make your car like a Kitty-Terminator. These new techs know and understand your environment, your traffic and help you navigate it, in the safest, most comfortable and lazy way possible.
Here are six new futuristic technologies in cars that have done just that.
1) Self-parking:  Around the world many drivers find parallel parking difficult although there are many cars at present which help you to park cars properly. The self-parking feature in these driver-less cars is exceptional. These cars can park on their own with the help of cameras and radar. This feature is present in the 2007 Lexus LS amongst many others.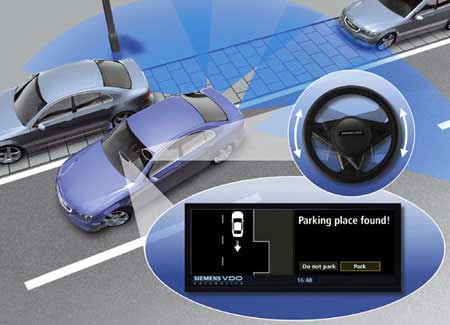 2) Pedestrian detection: According to stats, more than 2.7 million pedestrian die due to ill detection and braking. Volvo is the first auto maker to provide pedestrian detection and self-braking to its car, others provide it too. Robot cars sense the people around them and apply brakes accordingly. For example; if a person is in front of the car, the system will recognize it and will apply brakes automatically.

3) Looking forward: The most promising feature of these robot cars is to avoid forward collision by using sensors and cameras to detect the distance between your car and the car in front. If the system calculates that you are at a risk of collision, it alerts you with an audible sound and also visual warning.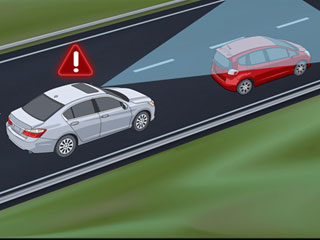 4) Stay the course: Lane departure function is enabled in these robot cars. This function actually warns the driver if he/she is sleepy and the car is changing its lane without the turn signal given.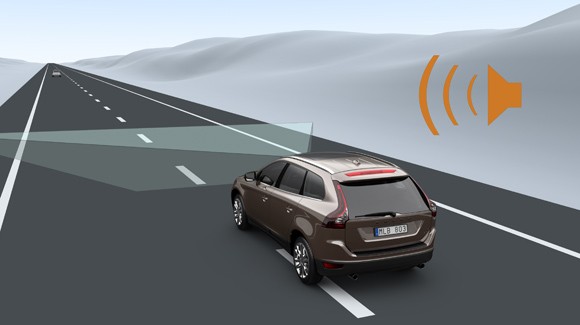 5) Extra eyes:  Many car crashes occur when the car mistakenly changes lane. To prevent this, blind spot system has been installed which calculates the area next to and behind the car. If the vehicle is present, it will send you audible signals and also warn you through lights.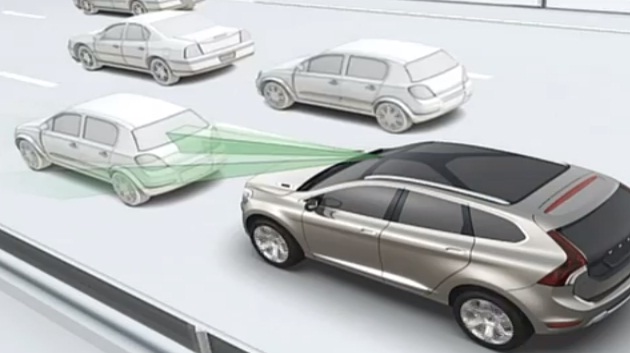 6) Go with the flow:  Cruise control helps you to maintain a set distance. Although it is present but newer systems have better capabilities which optimize fuel and judge traffic situation to control your speed.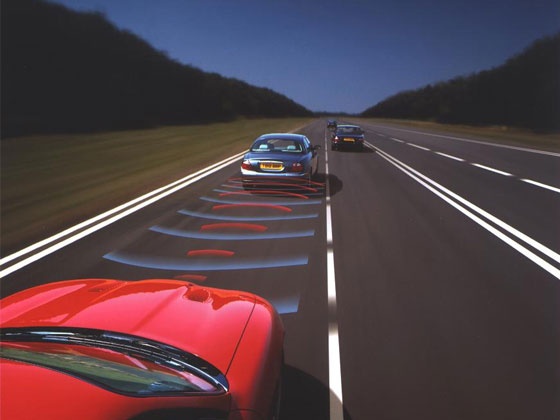 7) Vehicle to vehicle communication: This technology is not present in the production cars but it has been emphasized time to time. Vehicle to vehicle communication is when the cars interact with each other and tell them what they are doing. Vehicle talk to each other about speed, braking, distance, direction and also loss of stability.