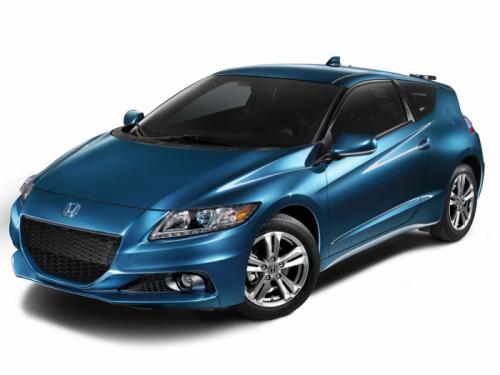 2015 Honda CR-Z only gets a new price
The 2015 CR-Z pricing details have been given by the manufacturer. It is said that the 2 door Hybrid vehicle will cost around $21,000 in the US. Adding a supercharger kit will cost an extra of $5,500.
The vehicle is powered by a four cylinder 1.5 liter i-VTEC engine working with an electric motor and a six speed manual gearbox. This hardware combo puts out 130bhp at 6000 rpm. The 2015 CR-Z when equipped with manual gearbox returns 31-38 mpg.
Standard equipment includes remote entry, power windows, rear-view camera, Bluetooth, automatic climate control, six speaker sound system supporting almost everything format, heated mirrors, leather steering wheel, seven-speaker, LED daytime running lights, aluminum pedals. The touchscreen navigation is the topping range costing from $24,280.
Honda performance development launched a supercharger kit which increases output by 67 bhp to 197 bhp. It's available for the manual model and can be installed at Honda dealerships in the US.
The supercharged model is not available in Pakistan but it is assumed that Honda, after some research will be providing with this feature here.