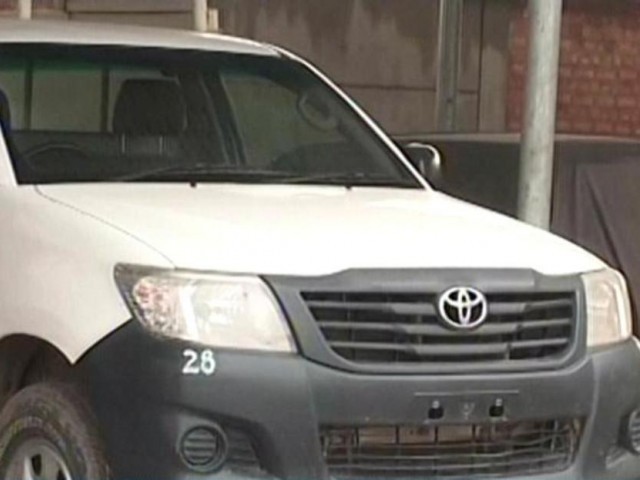 KPK Police gets bulletproof vehicles
As Imran Khan leads Dharnas and Jalsas around the country, people question him about his progress so far in Khyber Pakhtunkhwa (KPK) Province. The criticism on Imran Khan's campaign against rigged elections and corrupted politicians got the boom when he once again showed his party's power in major cities across the country through successful Jalsaas.
Media just reported that KPK government is now strengthening police vehicles by making 256 police vehicles' bullet proof. We have seen that our politicians use bullet proof and bomb proof vehicles then why not police whose responsibilities are much more important than any other institution, given the law and order situation in the country. Now KPK Police will use these bulletproof vehicles for their local operations as well as the operations of special squads.
It was also noticed that KPK's Police had requested the government to provide them with bullet proof vehicles as their policemen were reportedly targeted and killed in such crucial areas around the province. Not only this move by providing latest bulletproof vehicles would improve police performance but it will also gives them more confidence to jump in and get control on crimes with firm hands.
40 single-cabin vehicles and 13 double-cabin vehicles were made bulletproof in Peshawar, 37 vehicles were made bullet proof in Mardan, 18 in Nowshera, 16 each in Charsadda and Swabi, and 13 in Kohat.
Previously, telecommunication and transportation of KPK's Police had completed the installation of 256 armored trucks with protection plates of roadside bombs. The option to make bullet proof vehicles was also considered, but was later abandoned as shielding was more profitable. Around  52 double cabin trucks, 204 cabin vehicles were installed with steel plates to provide protection.