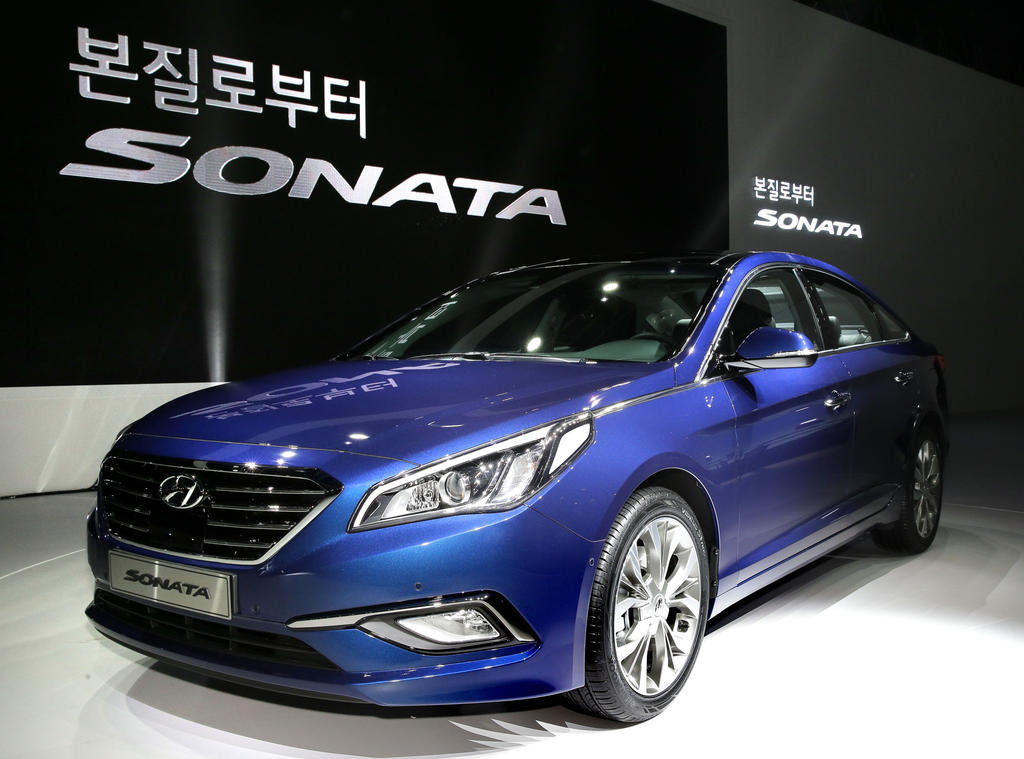 2015 Hyundai Sonata revealed
Pictures of Hyundai's newest generation of Sonata were revealed just a couple of weeks ago, which only meant that the actual unveil is about to come very, very soon. And so it has. Just a couple of hours ago, Hyundai unveiled the new Sonata in South Korea.
We remember Hyundais' as boxy Korean crap but today, these are some of the good and prettiest cars in  the market around the world and so does the official press pictures of the Sonata shows how it has become prettier with modern styling.
Sonata is sort of Hyundai's competitor for Accord or Camry, it is actually a competitor for cars that situated just below the Camry like Premio.
There are two engines you can have in this car, one is a 168 PS producing 2.0 liter petrol and a 2.4 liter GDI which produces 193 PS sent to the front wheels through either a 6-speed manual or an automatic.
There are a lot of acronyms as that this car in this technological age, which are; ABS, EBD, TCS, ESP, LED tailights, Bi-Xenon headlights, Blind Spot Detection, Lane Departure Warning System and Advanced Smart Cruise Control.