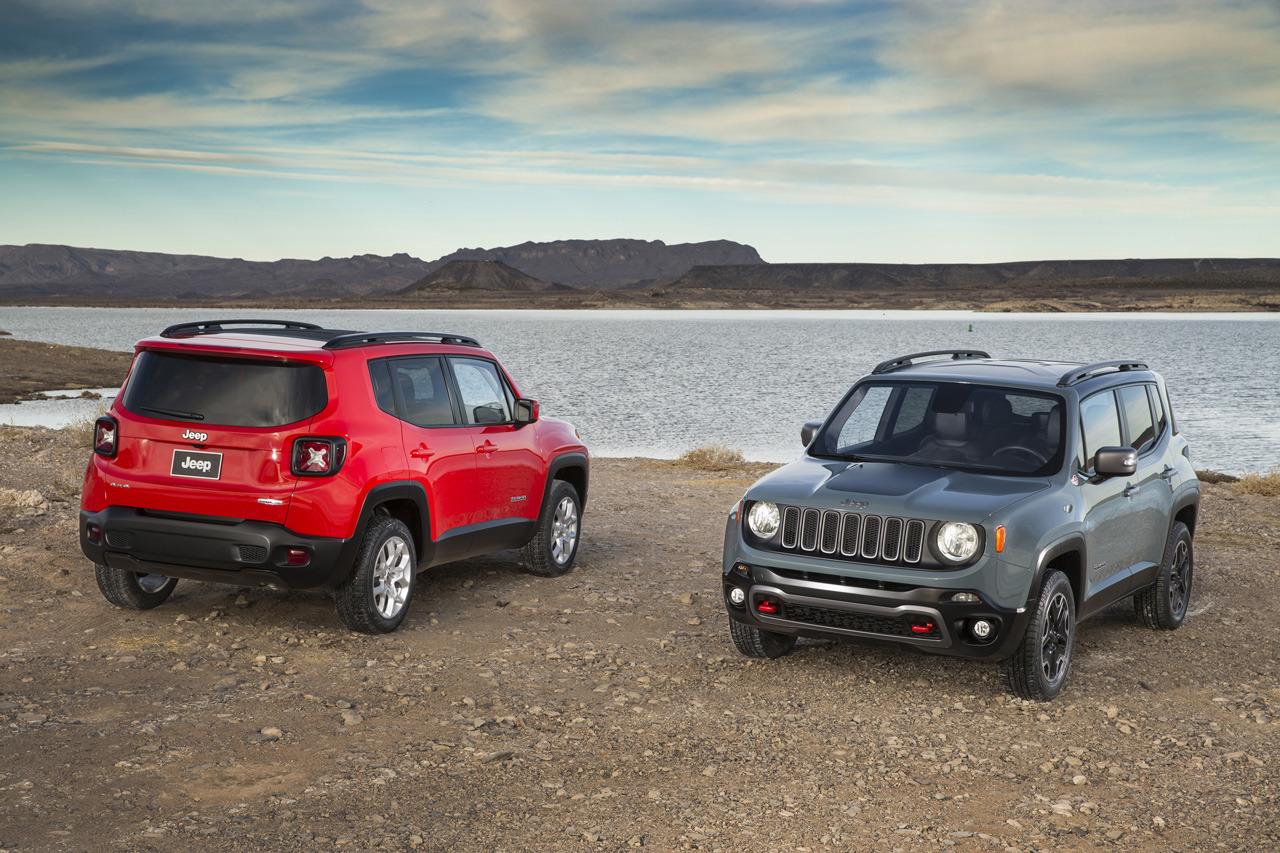 2015 Jeep Renegade officially unveiled
Chrysler has been bought by Fiat, the Italian capitalists who also own Ferrari and Maserati. Buying Chrysler brought home marques such as Dodge and Jeep as well, and both these are highly popular brands almost all around the world. Jeep is a great off-roader, a worthy challenger to the Land Cruisers and Defenders.
However, the sale of Chrysler to Fiat meant platform sharing between vehicles as VW does with its vehicles across the companies its own, companies which include the likes of Audi, Bentley, Lamborghini, etc etc. The list is massive. Such platform sharing saves a significant amount of costs associated with research and development for stand-alone platforms for the vehicles.
The Jeep Renegade is an off-spring of such a platform sharing. It is built upon the Fiat 4×4 platform while the concept for Renegade was shown in 2008. Today, it has come among us.
Wearing the traditional grill and other design cues to Jeep's heritage, it look like a nifty offroad vehicle because, it has a 2.4 liter, 4-cyl. engine which produces 184 bhp and a 177 lbs. ft. of torque and uses Jeep Active Drive system which has a rear axle and power transfer unit disconnect to have better fuel economy but still can deliver 100% torque to any or all four wheels for when you need it.
The second system is Jeep Active Drive Low which basically supports Jeep's Trail Rated image as it has 20-to-one crawl ratio so this is small but has the right stuff to be a serious off-roader.