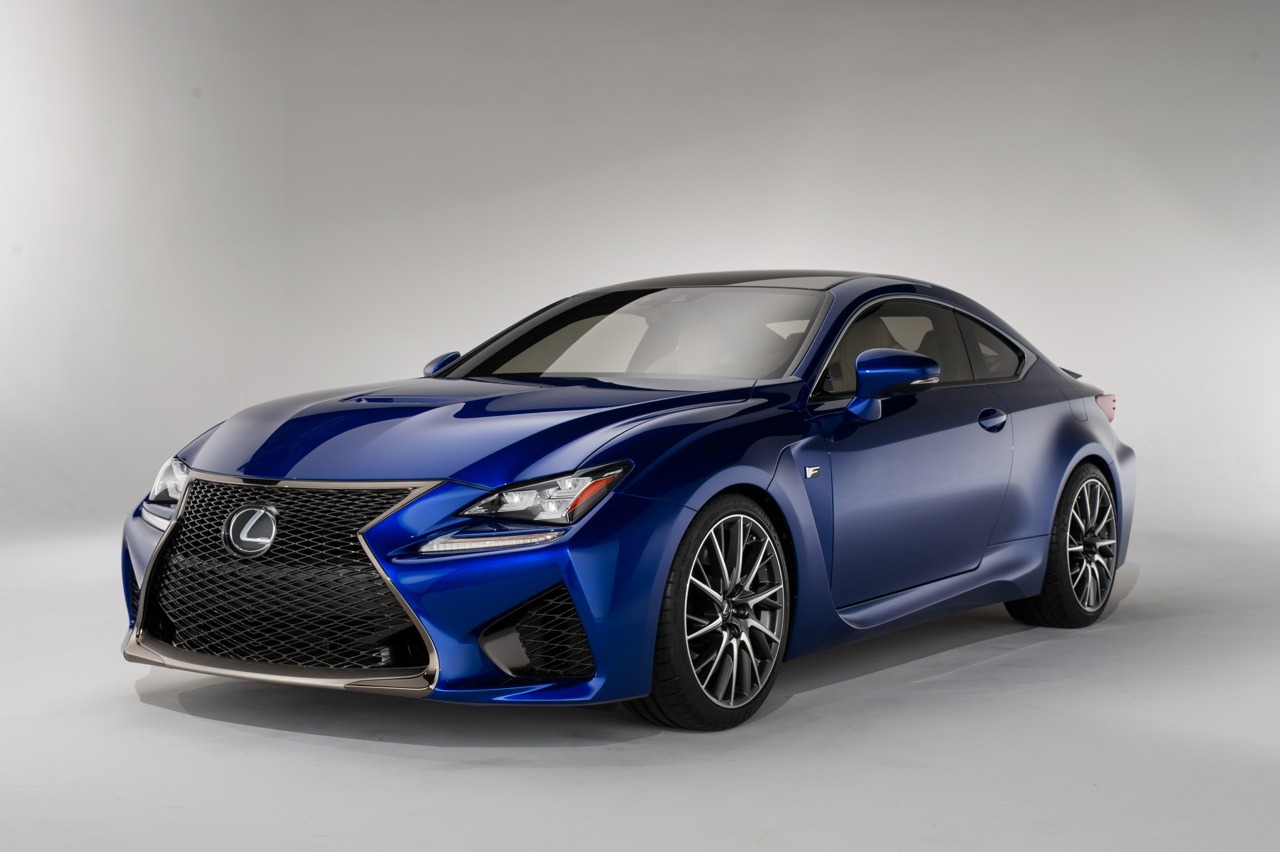 After the departure of extreme automotive engineering marvel super car LFA. For those that don't remember, the LF-A is a 4.8-liter V-10 with 560 horsepower that push LFA from 0 to 60 mph in just 3.7 seconds and up to a top speed of 202 mph. The standard base version costed around $375K. All 500 LFA are sold out. Lexus was working on introducing a new sports car which could be more affordable as well as super fast. RC line up of coupe car was introduced earlier in Tokyo Auto-show. There will be various variants like a 300H Hybrid as well as RC 350, a 3.5L V6 gasoline.
Lexus is ready to introduce the more powerful sports version in form of RC F next week at Detroit Auto show. RC F will get some design cues from currently famous GT86 as well as Lexus IS F. RC F will be a two door coup with 2+2 seating. Lexus is keeping the engine's size and output under wraps but it is suspected that the RC F will be powered by a 460-horsepower V8. The RC F features a speed-sensitive active rear spoiler. To provide extra required traction the spoiler deploys from the RC F's deck at approximately 50 mph and retracts when the speed is less than 25 mph. The interior of Lexus is well refined as it should be being a Lexus. Driver select able cluster which changes according to the four selectable driving modes as we have seen it LFA. The information, color of the display and size of text can be changed as per driver choice.
Lexus RC F is head to head against the recently released BMW M4.  More detailed information on suspension, engine and other specification will be available on January 14th.