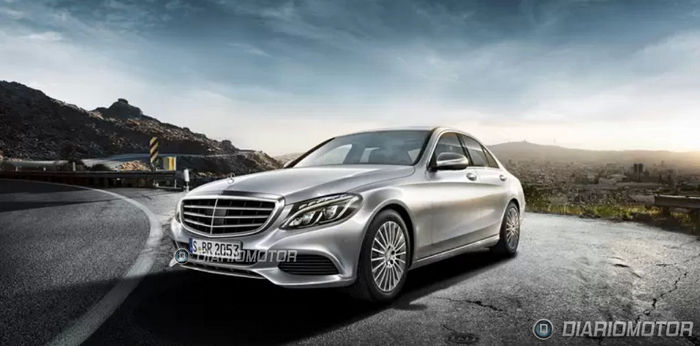 2015 Mercedes C-Class leaked
Well just last week, presumably, someone at the Mercedes HQ leaked interior photos of the upcoming 2015 C-Class to the members of the press who circulated it on the press just so we can be the first to see it. And now, in keeping with tradition of leaking photos just before the big unveil on the stage at an auto show, the full car has been leaked.
The pictures come as a courtesy of a Spanish website, DiarioMotor, which show a sporty looking C-Class which takes its design inspiration from the CLA and the S-Class.
The full car will be revealed at the Detroit Auto Show in January next year  with a few new things including airmatic suspension which we've come to know that the C-Class will have apart from the many more things we don't.