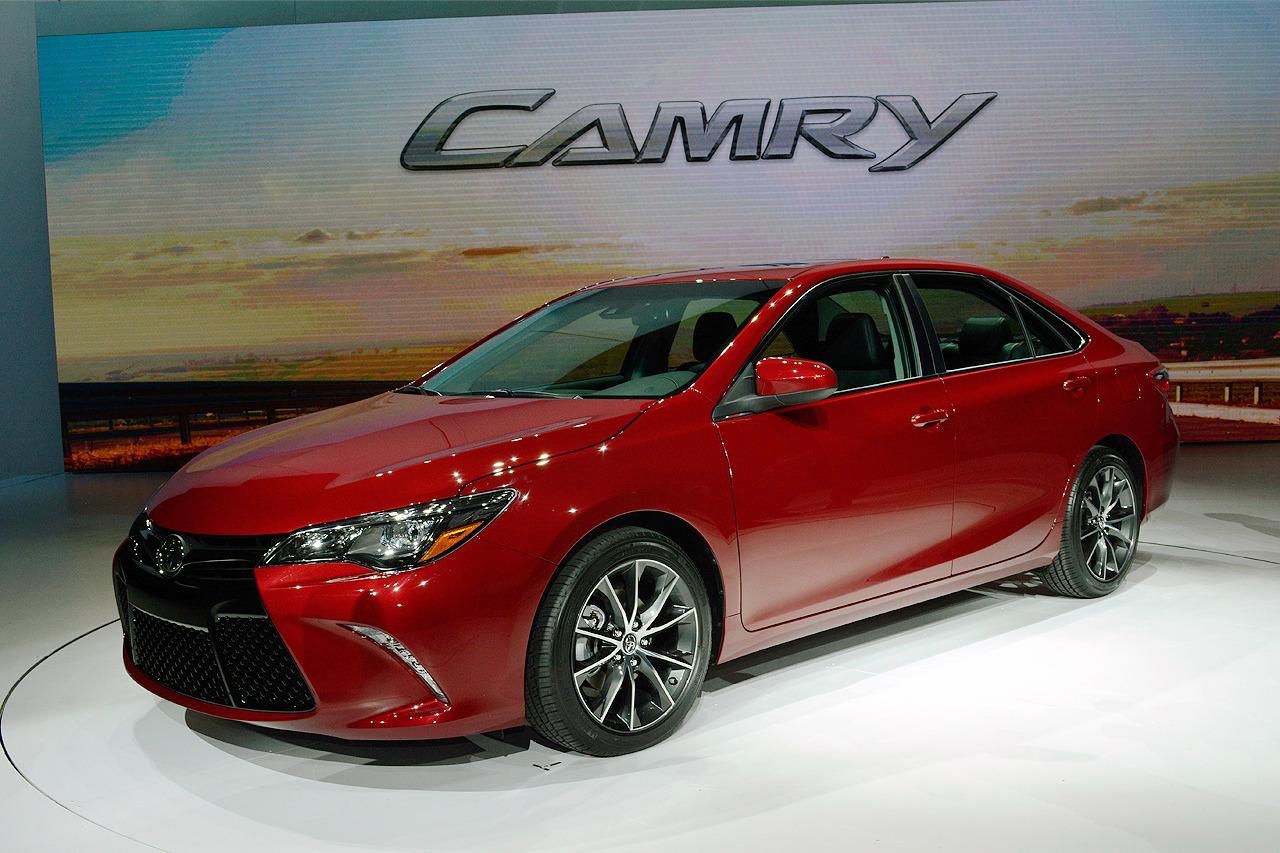 2015 Toyota Camry unveiled at the New York Auto Show
Corolla and Camry are two names which are known in almost every corner of this planet. Both are best sellers in their own segment line. Camry is America's most loved car, they say that every hour, 25 Americans buy a new Camry, and that's the reason it remained top selling car more than a dozen times. Toyota is already selling Camry to its full potential and sales figures are not a problem for Toyota at all as far as Camry is concerned. But Toyota wanted a new Camry which is not boring like the current generation or for that matter; previous generations.
Toyota's racing enthusiast and CEO said , "I Like Cars That Kick Ass So Our Cars Will Kick Ass Too". Toyota was working on the refreshed face and technology for not only the 11th generation Corolla. The new Corolla is already selling very well across the US and any other market.
Today, Toyota reveals the fully designed Camry which will go on sale in fall of 2014 as a 2015 model. The new Camry is 1.8″ longer and 0.4″ wider. Re-engineering two stage braking system, redesigned electronic steering as well as suspension system are few of the upgrades. Toyota says that they have redesigned almost 2000 parts for the new Camry. The only body panel which is shared and same as last Camry is the roof. Full LED Headlights as well daytime running lights are a new addition.
A lot of changes are visible inside as well. New gauge cluster as well as the media console and dashboard design and material gives a fresh look. A wireless cell phone charger is also available standard among all trim levels.
About engines; Camry is carrying over same the 2.5L V4 and 3.5 V6 engines with automatic transmission.  Hybrid version will remain with same 2,5L engine. Lets see how the new model go among public but one thing is sure is that the new Camry will sell like it should.
Behind the scenes

2015 Toyota Camry – Behind The Scenes by f1589661886
Photo Credit: Autoblog