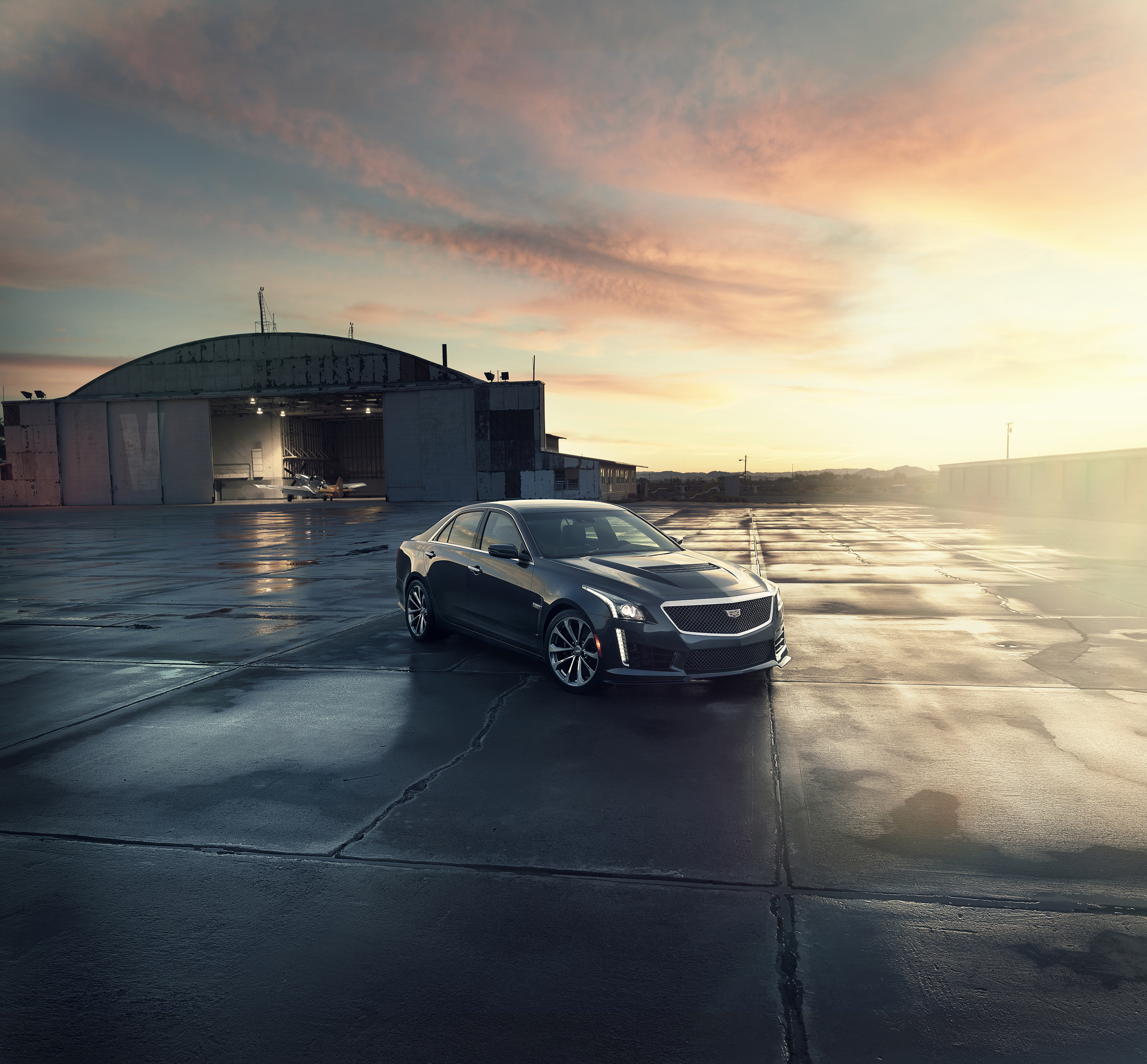 First Photos: 2016 Cadillac CTS-V revealed
The Germans rule the performance saloon segment of the global automotive industry, but the Americans were never pleased with it and back then, they couldn't much do about it as they never had the zeal for it. For example; Ford just recently ditched the leaf spring suspension in the newest generation of Mustang. They are trying to beat the Germans by introducing handling to their vehicles as well.
GM has revised the entire company, Cadillac of the past were known to rock for a few minutes as you stepped out of one, but today, Cadillac's are definitely one of the best saloons out there and are giving a hard time to the Germans.
Exhibit A: The newest Cadillac CTS-V.
I am sold. The BMW M5 though is the benchmark in performance saloon category, while the similar E63 AMG is considered to be a muscle car full of grunt, the new CTS-V looks calm, elegantly styled with a certain mark of aggressiveness is evident in the front fascia, and it makes you want one instantly.
We don't know how this handle but the past CTS-V was really a good handling car however, we do know that the new CTS-V has the same supercharged Corvette V8. Cadillac says that this car produces 640 HP while the Corvette Zo6's 6.2 liter LT4 engine produces 630 HP. All this power is translated when this car is pushed from 0-to-62 MPH in just 3.7 seconds, and tops out at a claimed 200 MPH.