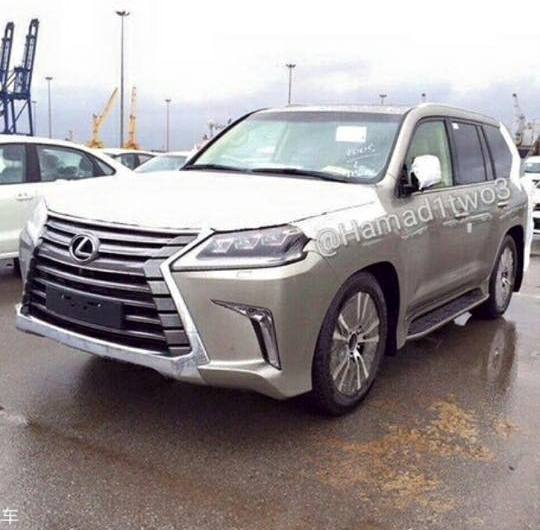 2016 Lexus LX 570 Rear And Front Pictures Leaked
With the leaked interior pictures of the all new 2016 Toyota Land Cruiser, some leaked pictures of the latest 2016 Lexus LX 570 are surfing the web. It seems like the pictures are set to leak back to back and at set times. Whatever it is these pictures are surely keeping the fans more eager for the arrival of these beasts.
Lexus LX is a full size luxury SUV vehicle sold since January 1996. The 2016 LX570 is going to be a 8 seat passenger car like its predecessor. The vehicle is a grade up version of the Land Cruiser and those who can afford surely go for LX instead of LC.
The leaked pictures show the rear of the beauty which surely wins my heart at least. The sharp look it has with perfect endings at edges is surely an impressive. It seems as if Lexus have spent some quality time in working for the rear lights of the beast unlike the 2016 TLC which is almost the same. Not only this, but the face lift and the X shaped grille gives an aggressive look.
No details of the power plant are leaked till date but it is expected that the monster will have a 5.7 litre V8 engine which will be popularly seen on the streets of UAE.