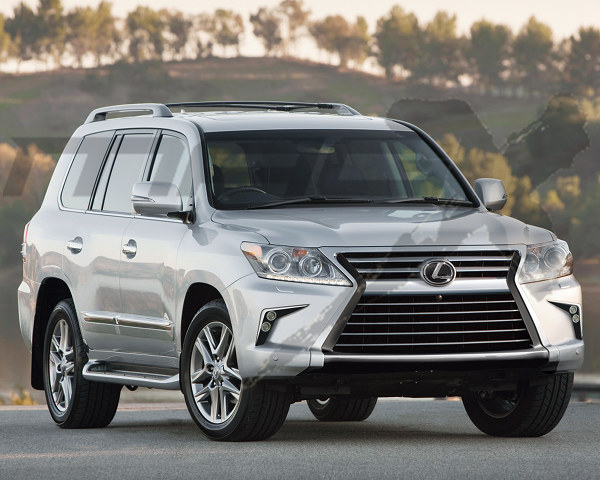 A few days ago some leaked images of the 2016 Toyota Land Cruiser surfaced online showcasing a redesigned front upgraded options and new colors for the interior when compared to the ongoing model. Leaks are always followed by fan made renders and this is what exactly some folks did with the 2016 Land Cruiser.
People at Carsensor took the leaked images of 2016 Toyota Land Cruiser and made renders for its more expensive cousin (not that the LC200 is cheap) to showcase how the Lexus LX570 will look when it is officially unveiled.
The LX570 received a minor facelift in 2012. The second facelift will also be minor and it would add new set of foglamps, a new front grille and a redesigned headlamps coupled with DRLs. The tail lamps will get a full LED transplant. According to reports, the LX570 will also get an updated interior like the 2016 Toyota Land Cruiser, but it will be slightly different than that of the Land Cruiser.
The ongoing Lexus LX570 is powered by a 5.7-liter V8 engine and the 2016 facelift is also reported to feature the same engine, unlike its "more affordable" cousin. The 2016 Land Cruiser will most likely receive a new 2.8-liter engine from the GD family of Toyota Engines.
The 2016 Land Cruiser will be revealed officially in August this year, while there is not word on when the 2016 Lexus LX570 will be unveiled.