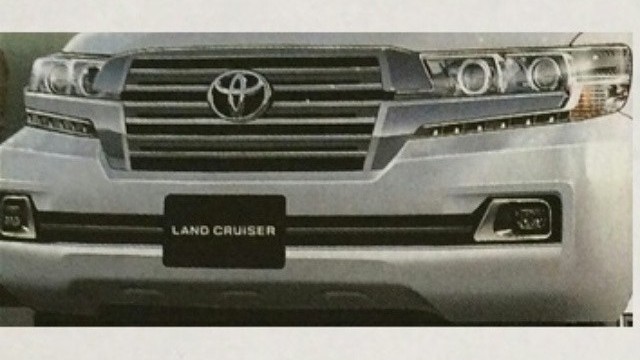 Facelifted 2016 Toyota Land Cruiser Photos Have Leaked
Hold your breaths, folks. 2016 Toyota Land Cruiser is here. Well, almost! After 2016 Toyota Hilux Revo and 2016 Toyota Fortuner, Toyota is all geared up to launch a facelift of its iconic SUV. One generous Instagram user 'Hamad1two3' was kind enough to upload and share a sneak peek of what is expected to be the facelift version of Land Cruiser LC200. 2016 Toyota Land Cruiser, according to previous reports was ready to be unveiled in the month of August, this year, internationally.
Front of the new LC is all revamped with new and different LED and projectors laced headlights, extended front grill, and a redesigned bumper with different fog lights. The poster has not posted any photos of rear side of the SUV but you expect some changes there as well i.e, redesigned bumper, redesigned rear headlamps (you expect some LEDs there as well).
The interior is changed altogether with different and updated centre console.
We have mentioned several times that Toyota has developed a new line of turbo charged diesel engines, the GD series. It is highly expected that one or two variants of the 2016 Toyota Land Cruiser will see the more powerful version of GD engines, mated with a 6 speed auto gearbox. Current Land Cruiser that we get in used imports is 4.6l V8.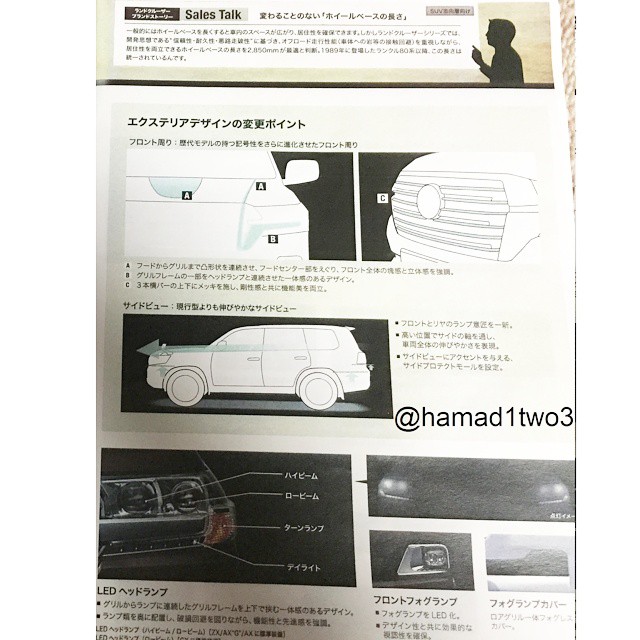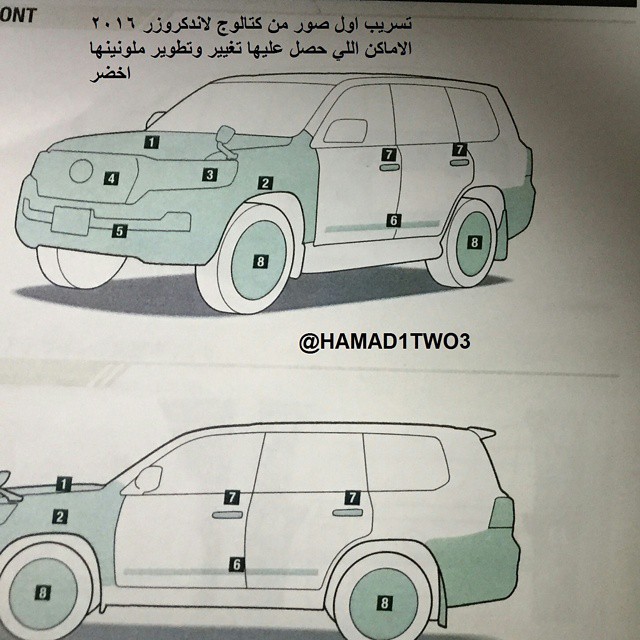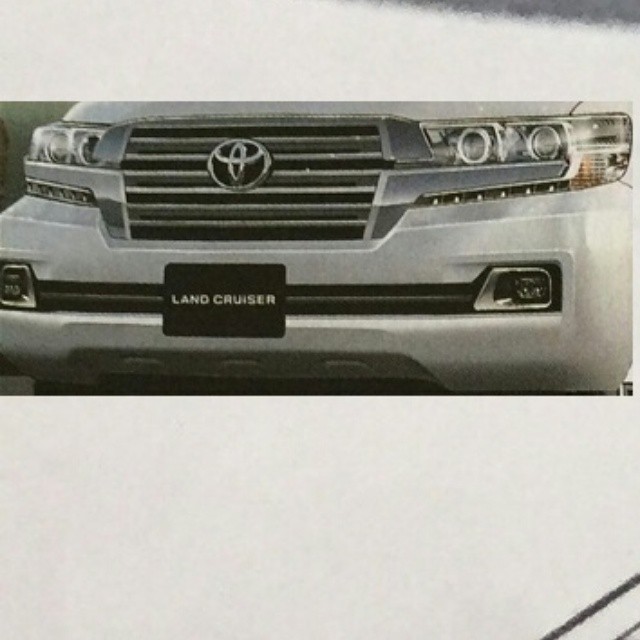 Click for the link to the insta account of Hamad1two3.
Source: IAB