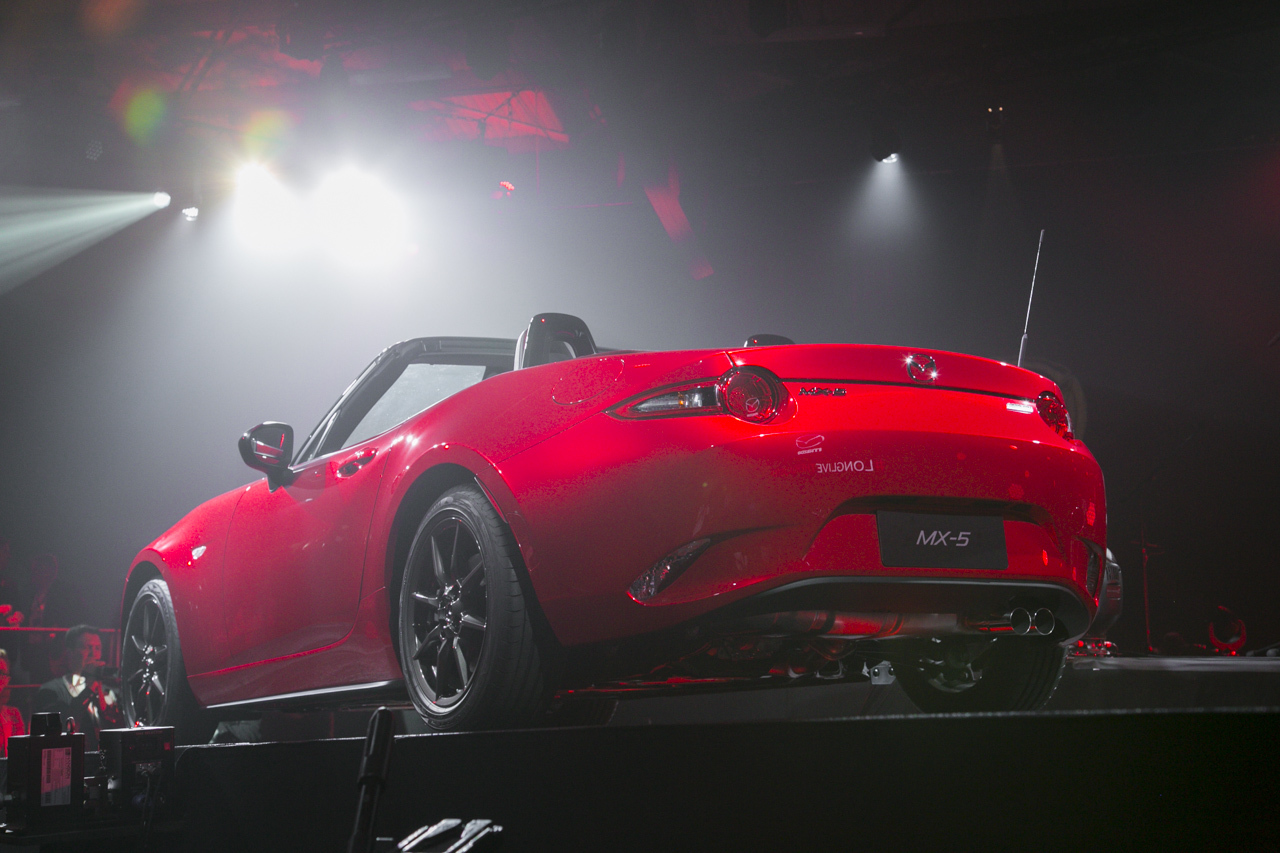 2016 Mazda MX-5 Miata revealed
In Pakistan, Toyota Corolla has a reputation for being the most reliable car but also boring, and in the rest of the world, Mazda Miata, also known as MX-5 is both reliable and also a great fun car. It has a engine up front, drives goes to the rear wheels, the roof comes down and it works every time, and everywhere.
And the new Mazda MX-5 Miata was slated to get a new model pretty soon and it has, it is 220 lbs. lighter than the previous model. It has a newer LED Lights. And that's everything we know other than it does look quite awesome.