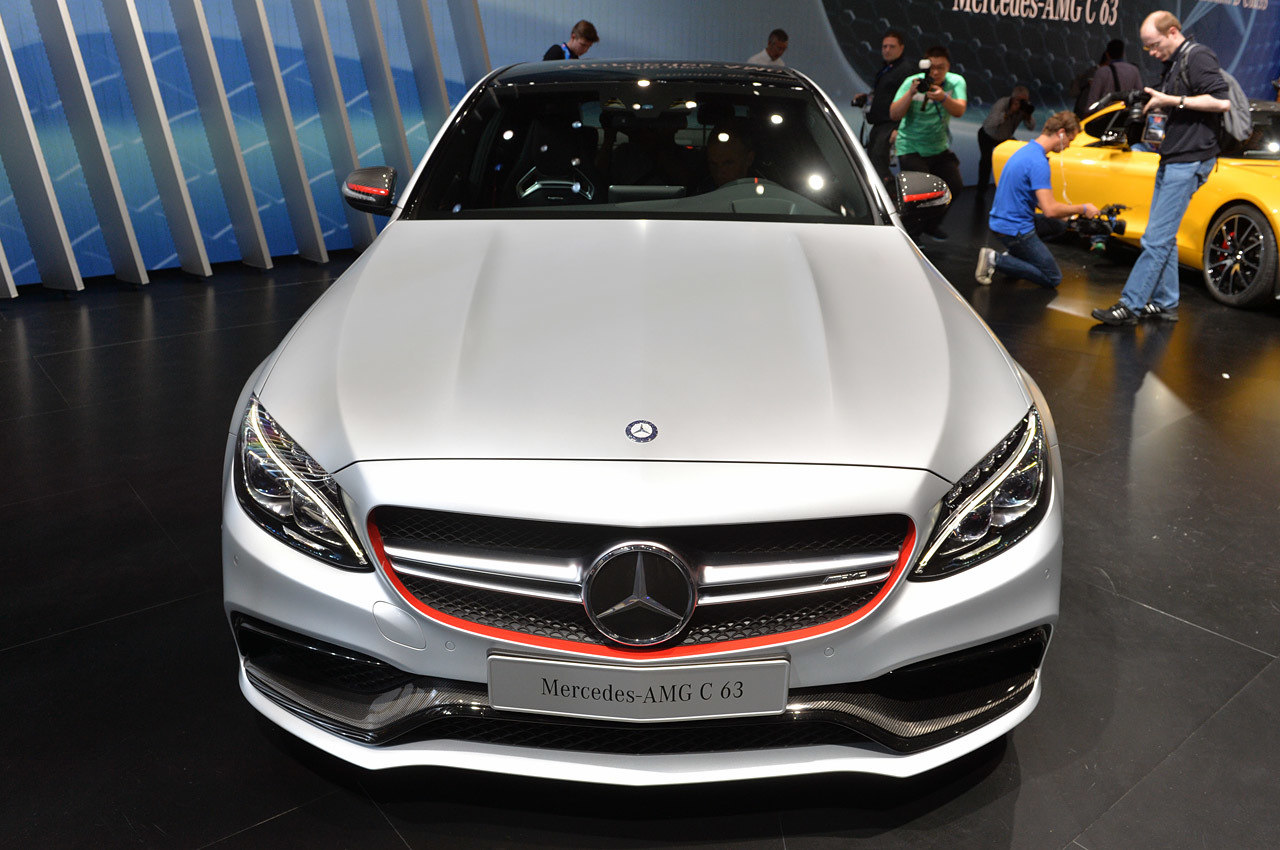 2016 Mercedes-AMG C63 is a 503 HP saloon
As far as sports saloon go, Mercedes-AMG C63 is one of the fastest and the craziest in the lot and now, it has a lot more power at its disposal. A full 503 HP including four doors and five seats so that all the family can enjoy the madness at once.
Mercedes-AMG C63 isn't actually a sports saloon though, it is a muscle saloon. Its a German muscle car. Ready to burn through your pockets through fuel and tire expenses.
Mercedes unveiled the latest version of the C63 AMG at the on-going 2014 Paris Auto Show which share the engine with the newest Mercedes-AMG GT. They both have the 4 liter twin-turbocharged V8 with two level of tuning: The base or standard C63 makes 469 horsepower and 479 pound-feet of torque but if you want more, which plenty of people do including me, then the C63 S offers 503 hp and 516 lb-ft torque.
The base C63 can go from o to 60 MPH in 4 seconds flat and the C63 S do that time by just tenth off a second quicker. Regardless of tune, the gearbox is Merc's seven-speed AMG Speedshift dual-clutch transmission.
More interestingly, Mercedes has shared a lot of stuff into other models from its AMG GT; dynamic engine mounts, three-stage adjustable damping, four-mode drive select, ceramic-composite brakes and a performance exhaust, among other upgrades.