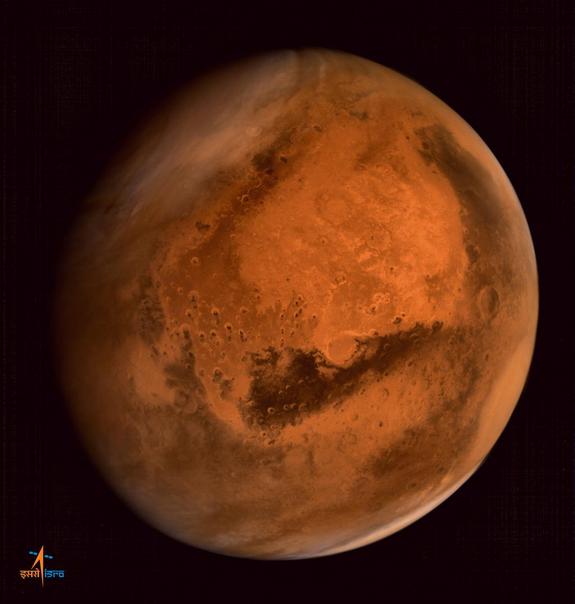 India just found India on Mars
India accomplished this great feat of sending a Mars Orbiter called 'MOM' and it has finally taken and sent back some pictures and Indians are swooning over those pictures because one of the pictures resembles to be in the shape of India on the continent.
We know how the people of our continent like to engage themselves in finding stuff in clouds, moon, tomatoes and just about everything else, while it is quite easy for clouds to imitate those shapes however, UPI reports that the shape resembles the sub-continent is a surface discoloration.
We do however congratulate them on successfully reaching there and communicating a great portrait of Mars back to India, the Mangalyaan Probe took the picture and the Indian Space Research Organisation (ISRO) showed the picture on Sept. 29 which shows Mars as a red globe in space, with the planet's southern ice cap clearly visible, while a huge dust storm blankets part of the northern region as ISRO Officials tweeted with the picture; "Something's brewing here!"
And Indians have been swooning on finding India on Mars.