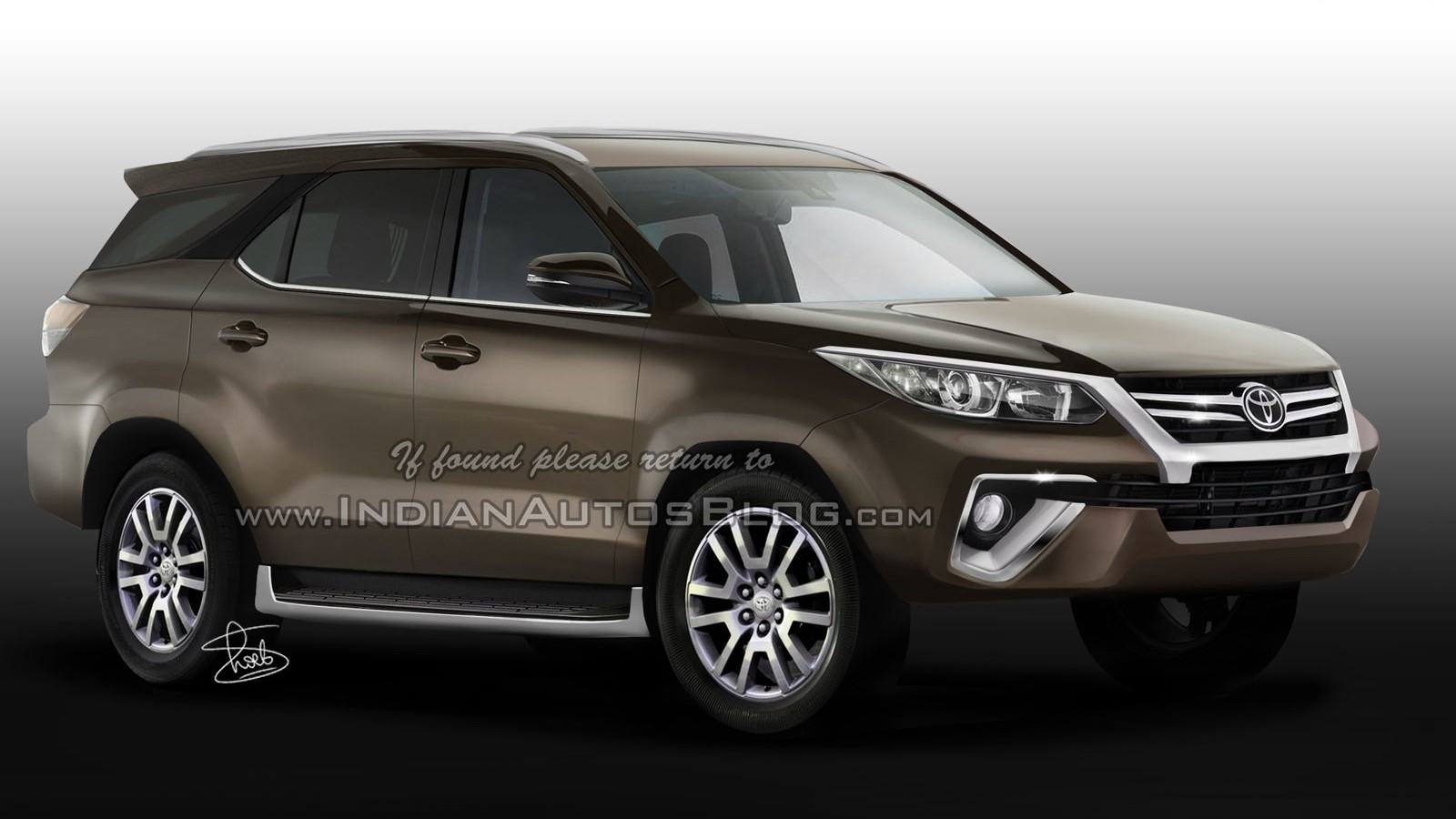 2016 Toyota Fortuner Will Be Based On The IMV Platform
Toyota is on a roll, launching new models for the coming year; 2016 Toyota Hilux Revo and now 2016 Toyota Fortuner, as their respective new generations. Toyota has aimed high for their 2016 Toyota Hilux with respect to its monthly sale (14000 units) in Thai market, which was launched yesterday, on 21st May.
And now it seems, 2016 Toyota Fortuner is also making its way to the general public.
"Please wait for a few more months for new Fortuner", said President of Toyota Motor Thailand, Mr Kyoichi Tanada at the launch of the 2016 Toyota Hilux Revo. Sources have been saying that 2016 Toyota Fortuner is very much expected to make its debut on or around 28th of July, 2015.
Just like the new Hilux Revo, new Fortuner is also going to be powered by Toyota's new GD series diesel engines. Petrol engine however remains the same; 2.7L VVTi four cylinders engine. 2016 Toyota Fortuner will come with six speed auto and manual and in 2 or 4 wheel drive configuration.
The new Toyota Fortuner will be based on Toyota's latest IMV platform. "IMV" stands for "Innovative International Multi-purpose Vehicle". Front suspension is independent double-wishbone, while rear suspension is half-dependent. Engines are mounted longitudinally. IMV vehicles are either rear wheel drive or four wheel drive (4WD can be either fulltime or rear-based part-time).
Toyota commented that this time around, their special focus has been on safety of the potential new owners of the 2016 Fortuner. Toyota has developed a new technology for their IMV platform, called FIRM (Frame with Integrated Rigidity Mechanism). FIRM tech was developed to maintain the ride quality of the SUV in all kinds of terrain. New Fortuner will come with 7 airbags; driver knee airbag included.
The news is exciting, now we got to see when will Pakistan get the new SUV. Current model Toyota Fortuner has been in production for a decade now. 2016 Toyota Fortuner is surely nice addition to the new Toyota lineup.
Photo render: IAB