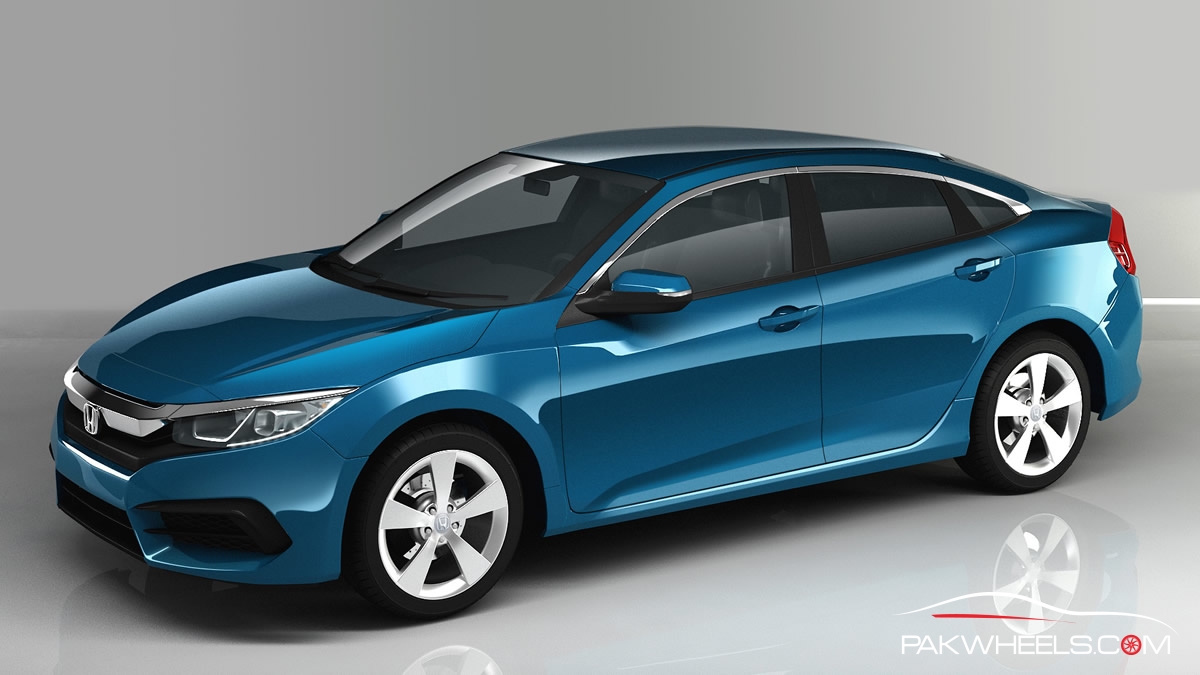 The 10th generation Honda Civic has been making appearances all over the internet for the past few days and it is believed the Japanese automaker will officially break cover of the 2016 Honda Civic in the fall of 2015.
Following the global trend of downsizing the engines, Honda Motor Company has also introduced and confirmed a new 1.5-liter turbocharged powerplant for its upcoming Civic Sedan. The new 1.5-liter turbo engine will yield better fuel economy than the ongoing 1.8-liter naturally aspirated engine. Although, the official power ratings of the engine have not been released by Honda, but it is estimated that the 1.5-liter turbo engine will deliver a power output of around 150 horsepowers, which is more than the ongoing R18 engine.
Rumour has it Honda Atlas is planning to launch the 10th generation Honda Civic in early 2017 and sources close to Honda informed PakWheels that the upcoming Civic will be powered by a new engine instead of the 1.8-liter N/A engine from the ongoing Civic.
It doesn't take much to put two and two together. Honda Global, on multiple occasions, mentioned the upcoming Civic will be a global platform to save on R&D and costs. Moreover, Honda does not have a new non-turbo 1.8-liter engine in its current lineup of new engines and it is highly unlikely Honda will develop a brand new engine for South Asian market, especially when the sales numbers are so low. It is also unlikely Honda Atlas will continue to use the 1.8 liter engine from ongoing Civic in the upcoming Civic for  two reason, a) our source has confirmed Honda will use a newer engine and b) the R18 engine is not very fuel efficient according to modern standards.
So we can safely assume, the upcoming Honda Civic in Pakistan will feature a 1.5-liter turbocharged engine.
People from Honda Atlas read this blog, so let's give them suggestions on the upcoming Civic in the comments section below and you never know they will listen to one of your suggestions and implement it since they are currently in the planning stage of 10th generation Honda Civic.