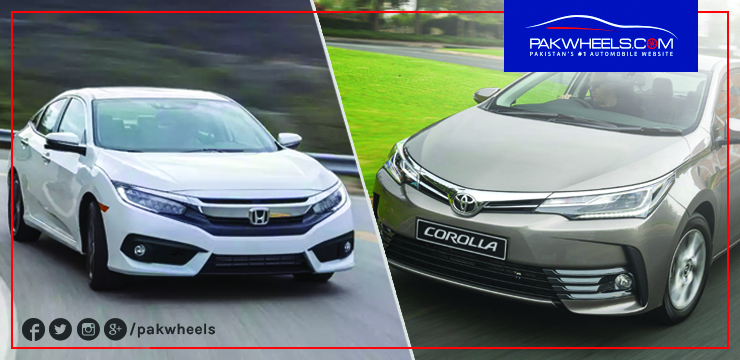 2017 Toyota Corolla Altis Grande Facelift VS 2017 Honda Civic – Which Car to Choose?
The famous rivalry between Toyota Corolla and Honda Civic in Pakistan will never rest. And with the Corolla facelift now hitting the roads of Pakistan, it's a good time to make a comparison between these two compact sedans. The primary focus will be on the changes made by Toyota IMC on top of the line Toyota Corolla Altis Grande against the Honda Civic VTi Oriel. There is a lot to talk about so let's get started.
Also Read: 2017 Toyota Corolla Grande CVT-i Detailed Review, Specs & Photos
Exterior:
Firstly there is no denying that both Honda Civic 1.8 Oriel and Toyota Corolla Altis Grande has the best looking exterior of any locally assembled car. Pre-facelift Corolla had a very muscular stance however with the new one Toyota has given it a much sleeker and prestigious look. Along with that, the introduction of LED DRL's and LED taillights, this iteration received the auto-leveling Bi-Beam headlights. These headlights are best and exclusive in this class. They are no doubt superior to the projector lamps present one in the civic. And finally, after ten years Corolla has been equipped with the sportier two-tone alloy rims. In addition to that, some other exterior changes include side skirts and a beautiful black plastic grill on the bottom half of front bumper with sporty looking vertical side accents. This gives the car overall a very cohesive look.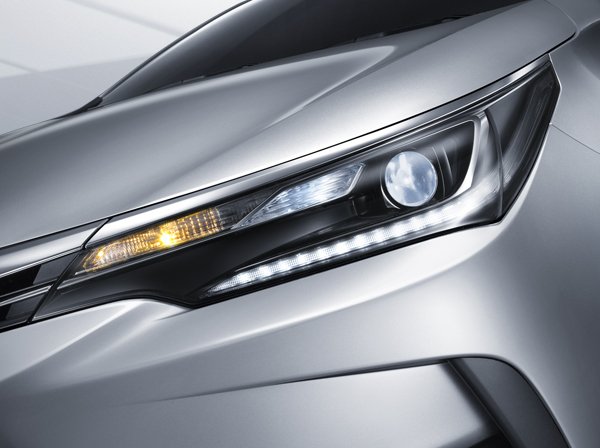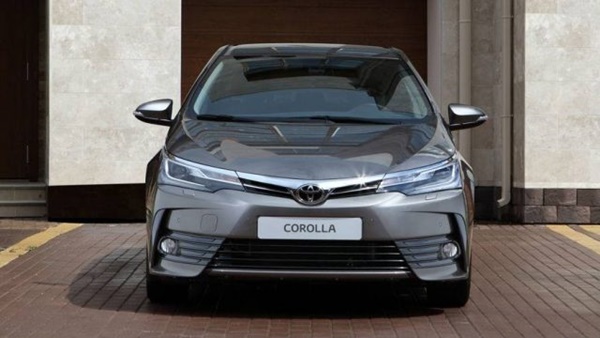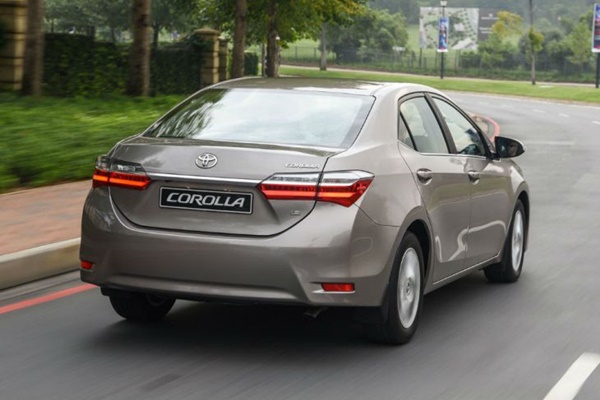 On the other hand, we are pretty much familiar with the Civic's design by now. The exterior is exemplary, and features like LED DRLs and taillights were a first in this segment when released in Pakistan. Moreover, each all-new Civic always gets a newer pair of alloy rims, and this one is no exceptions. However Civic misses out on side skirts, but that isn't much of a big deal anyways.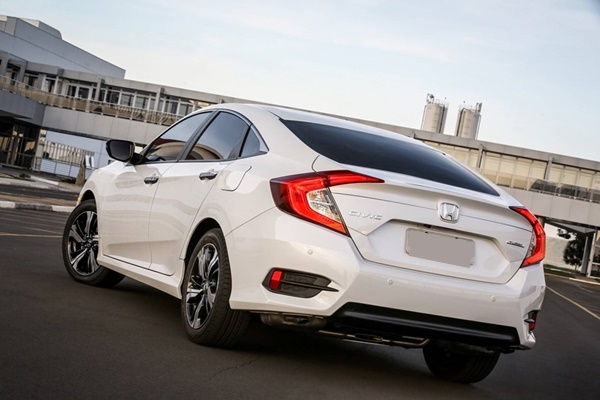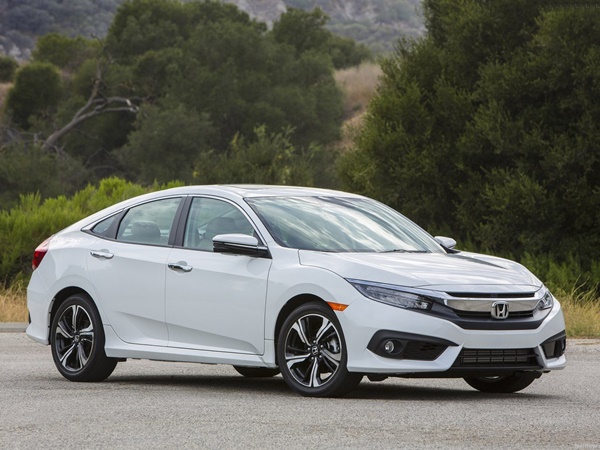 In my opinion, it's a tie between both cars in terms of the exterior. However, it's all down to personal preference and maybe you like one a lot better than the other.
Interior:
Although Toyota IMC did make quite a few changes to the interior, still the Civics' interior feels a lot more attractive and better laid out. Corolla fails to give the passengers a much more cocooned feeling which you get in the Civic. With that aside from the new circular A/C vents in the Corolla are an absolute joy to use, and the revised instrument cluster with the color TFT display along with a better infotainment system adds more taste. Plus, the revised climate control is quite brilliant and gives a very sophisticated look to the center console. Although the dashboard design might not be an eye candy, the newer cabin equipment sure is cool.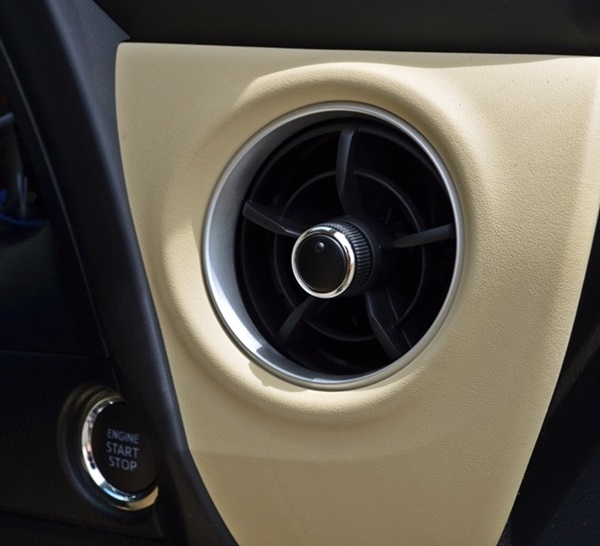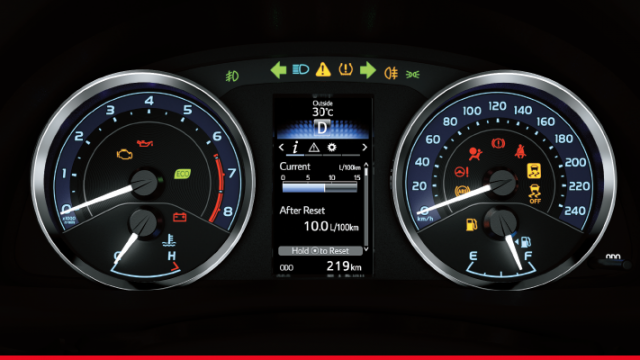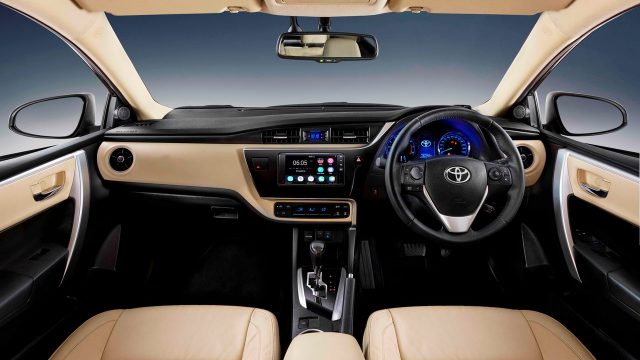 On the other side, Civic features a sleek interior design with a digital instrument cluster. The center console houses an impressive infotainment system and the climate control with two circular knobs unlike the two-way slider buttons in the Corolla. And since we are talking about climate control it's worth noting that Civic comes with rear A/C vents too which is phenomenal considering the climate conditions of the country. They help the car's cabin to cool down a lot faster whereas Corolla hasn't received this upgrade yet.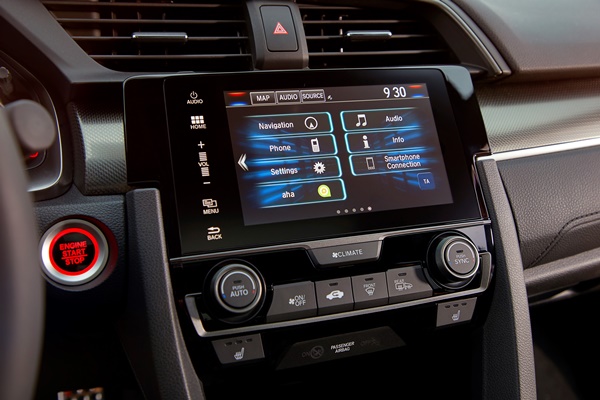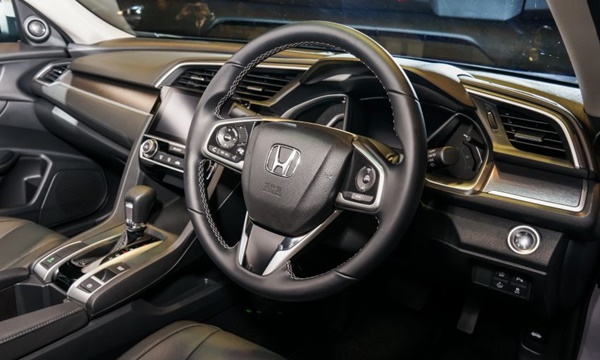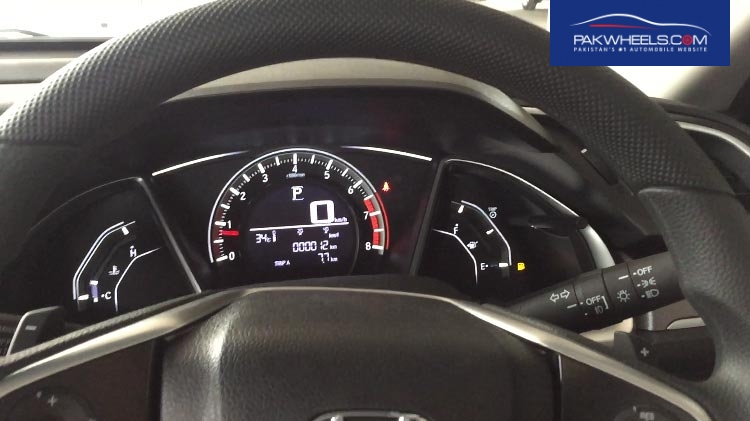 Chances are you will really adore the Civic's interior over the Corolla, but one thing I would like to mention is that Civic's rear headroom is a lot tighter due to the sportback design which can be a problem for taller adults.
Features and Safety:
For the first time in the history of Pakistan, both Corolla and Civic offer the functionality to match their international counterparts. However, before the release of Civic X, Corolla had the upper hand on the feature list, but the tables turned with the all-new Civic. But once again the Corolla Facelift gets some new goodies so let's see who wins this time. First of all, let's talk about the features and equipment which are present on both cars.
ABS, VSC and Traction Control (Traction Control was missing on pre-facelift Corolla)
Power Steering
Force Limiter for Seat Belts
2 SRS Airbags
Climate Control
Push Start & Keyless Go (Was missing on pre-facelift Corolla)
CVT Transmission
Cruise Control
Retractable Power Mirrors
Sunroof
Rear and Front Camera (Front Camera was not an option in pre-facelift Corolla)
Bluetooth Connectivity and Hotspot
So we can clearly see that the Corolla now offers features which were missing on the pre-facelift model but present on the new Civic X. These additions make Corolla better technologically advanced. However, there are few things which are exclusive to both cars. Let's see what those are.
Honda Civic:
Electronic Parking Brake with Auto Brake Hold
Digital Instrument Cluster
Rear A/C vents
Emergency Stop Signal
Hill Start Assist
Toyota Corolla:
Manual Mode with Paddle Shifter
Bi-Beam LED headlights with Auto Leveling
Sports Mode
Auto Reverse Link
Brake Assist
Blind spot warning
It's surprising how these cars are neck to neck in terms of safety and equipment. Not only that, their international counterparts aren't much far off. PKDM Civic X misses on LED headlamps, blind spot monitoring and side curtain airbags (also absent in Toyota Corolla Altis Grande) which we believe Honda Atlas will surely add when the facelift arrives somewhere near 2019.
On the other hand, Corolla seems to miss out only the additional airbags present in the overseas model (which is quite fascinating). Similarly equipped Japanese car usually cost twice as much here in Pakistan. One more thing to know is that Corolla comes with imported Yokohama tires and leather seats as standard, which you have to pay extra for the Civic.
Engine and Performance:
Both the Toyota Corolla Grande 2017 and Civic 2017 under debate here come with a 1.8-liter naturally aspirated water cooled inline-4 engine producing 138HP and 141HP respectively.  However, Corolla performs slightly better in terms of performance. Corolla does 0-100km/h just under 10s while the Civic does it in 11s mark. The added benefit of sports mode also helps sharpens things up and improves throttle response of the 1.8 Corolla Grande. But it won't turn the car into some exotic sports car so do keep that in mind. The slower pickup time could be due to the more curb weight in the case of Civic while Toyota Corolla Altis Grande weighs a little less. On the positive side, Civic's low center of gravity helps it sit more planted to the road and gives a more sporty driving experience. Well, that's about it. People buying these cars usually aren't concerned about the performance figures anyway.
Price:
No matter how you look at it, neither Toyota Corolla nor Honda Civic has been a cheap car to buy, and since we are talking about the top of the line models, you can expect to pay an equally good amount of money. The top of the line 2017 Honda Civic VTi Oriel Prosmatec 1.8 will set you back PKR2.5 Million whereas similarly, top of the line Toyota Corolla CVT-i 1.8 Altis Grande 2017 costs PKR2.55 million. I agree with the notion that these are very high prices but keep one thing in mind that equally equipped international models cost almost similar so wouldn't mind paying a little extra for a really good package. Though it's my opinion and I really respect yours.
Conclusion:
By now it's crystal clear that both cars are well equipped for the modern world however it's really hard to declare a clear winner here. See the thing is we aren't dealing with the Civics and Corollas of the past. After the used car import bang caused by the JDM cars, both Toyota Indus Motors and Honda Atlas Pakistan have listened to their customer. We as a customer can enjoy top-notch features in our locally assembled cars without compromising much when compared to the models in the international market. It's not hard to admit Toyota really eliminated the gap made by Civic by introducing the new facelift Toyota Corolla Altis Grande and putting it side by side in every department. Now the whole buying decision will just come down to emotional connection. Some will love Corolla while the others love the Civic. Fortunately, the owners of both cars will feel quite satisfied with the package they get, eliminating the inferiority/superiority factor in any case, as both cars boast a beautiful exterior while having a similar equipment to play with.