Yesterday, Pak Suzuki launched the automatic variant of its new Suzuki Cultus. Azam Mirza, the Executive Officer Marketing and After Sales Pak Suzuki, told the media on the launch event that the company decided to bring the auto version of the Cultus after listening to the feedback of customers and dealers.
Also Read: Suzuki Pakistan launching 2018 Suzuki Cultus Auto – Live Blog
According to Mr. Azam, the new auto Cultus, officially known as Suzuki Cultus AGS (Auto Gear Shift), is launched to target three types of potential buyers in Pakistan. First, those who are living in densely populated and congested cities of Pakistan where traffic jams are part of a daily commute. An auto car like the 2018 Suzuki Cultus AGS can make the journey fairly relaxed compared to a manual car where you have to change gears all the time. Secondly, the car is for new female drivers who prefer automatic cars instead of manual cars due to ease of driving. And lastly, it will target imported car buyers. Mr. Azam mentioned during his launch speech that the inspiration behind the Cultus AGS was the interests and concern of Pakistani auto consumers.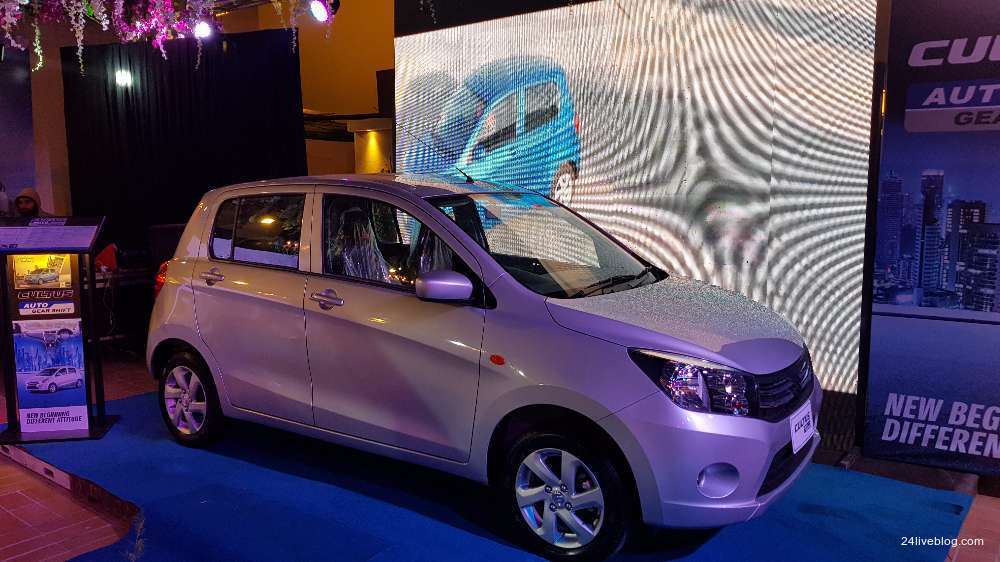 The Cultus AGS is similar to manual Cultus dimension wise. However, since a major engine component is different, all the auxiliaries are different as well. You get a different cluster panel that shows all the relevant information. Also, the lower part of the dashboard is also different, to accommodate the automatic gear shift lever. Now let's see what the new Auto Gear Shift transmission is all about.
As Pak Suzuki itself mentioned in the presentation, the AGS is basically an "automated manual transmission" system. Instead of developing a fully automated transmission, Suzuki has devised a clever way to make their current manual transmission into an automatic transmission. The car comes with an electronic actuator (its AGS unit) that works as a virtual clutch and helps the engine ECU choose and select the best gear when driving. There is no physical clutch pedal for you to press and change gear. The transmission is engaging and disengaging gears with the help of this Auto Gear Shift unit. And this helps in getting the efficiency of a manual gearbox from an automatic gearbox whereas having the convenience of an automatic transmission.
It suffices to say we all are excited about the new car and it will be interesting to see how does it do not only compared to imported vehicles of similar size and price but also against its manual transmission versions. The 2018 Suzuki Cultus AGS is priced at PKR1,528,000.
Disclaime: paid content