Its been quite a few months since we got an exciting news about Bentley Continental Flying Spur's next-gen model. The next-gen model of the four-door variant of the iconic Bentley Continental GT is highly anticipated to be launched soon. Even after that, we have barely heard anything about the next-gen model and the only reference we had to the new model were a batch of spy shots and nothing else. For a car that is supposed to come out soon, Bentley Continental Flying Spur has been awfully quiet.
Also Read: Porsche 911 Turbo spied lapping the Nürburgring
Not anymore, it seems. Just a few days ago, a new batch of spy shots surfaced the internet that showed a very heavily camouflaged car that looks awfully familiar to the previous spy shots but noticeably different from the current model. One way you can understand that the familiarity between this prototype and the current-gen model is so high because the vehicle seen in these spy shots sports a similar camouflage as seen in the previous batch of spy shots.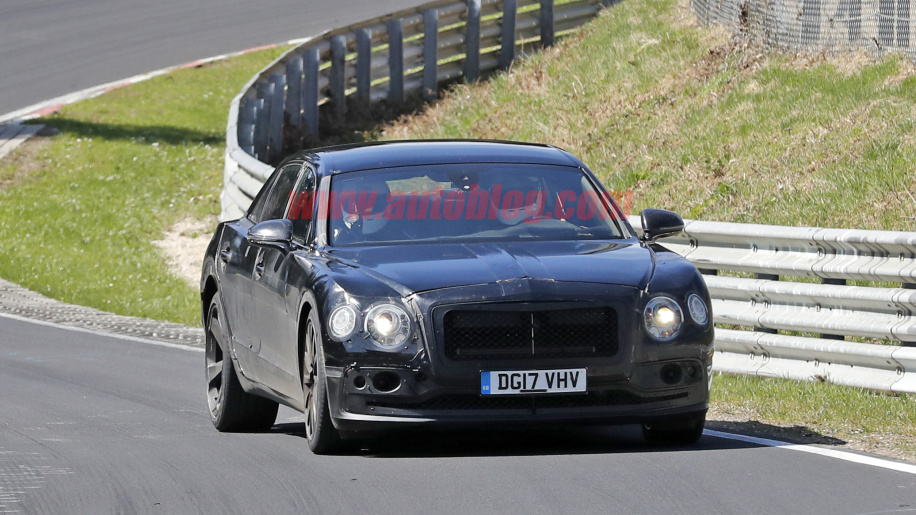 The new model will now have a larger grille flanked by headlights that have been given a refreshed design. Speaking of lights, the tail lights are now in oval shape and almost mirror the exhaust tips' design of the vehicle.
Of course, the photographer couldn't get a shot of under the hood but a large portion of the community expects the can to carry a W12 turbocharged beast at its heart. Many also speculate plug0in hybrid and V8 variants will also be brought to the world by this prestigious motor company. As for the base of the new model goes, it is expected that the upcoming model will move to Volkswagen's MSB modular platform which entertains front-engine rear-biased cars.
Another very noticeable change in the prototype is a change that we have also witnessed with Bentley Continental GT: the dash-to-axle ratio is quite longer than the previous models. Performance-wise, this isn't a huge change but when talking about looks and interior feels, a longer dash-to-axle ratio can shine very bright in comparison with its vice versa.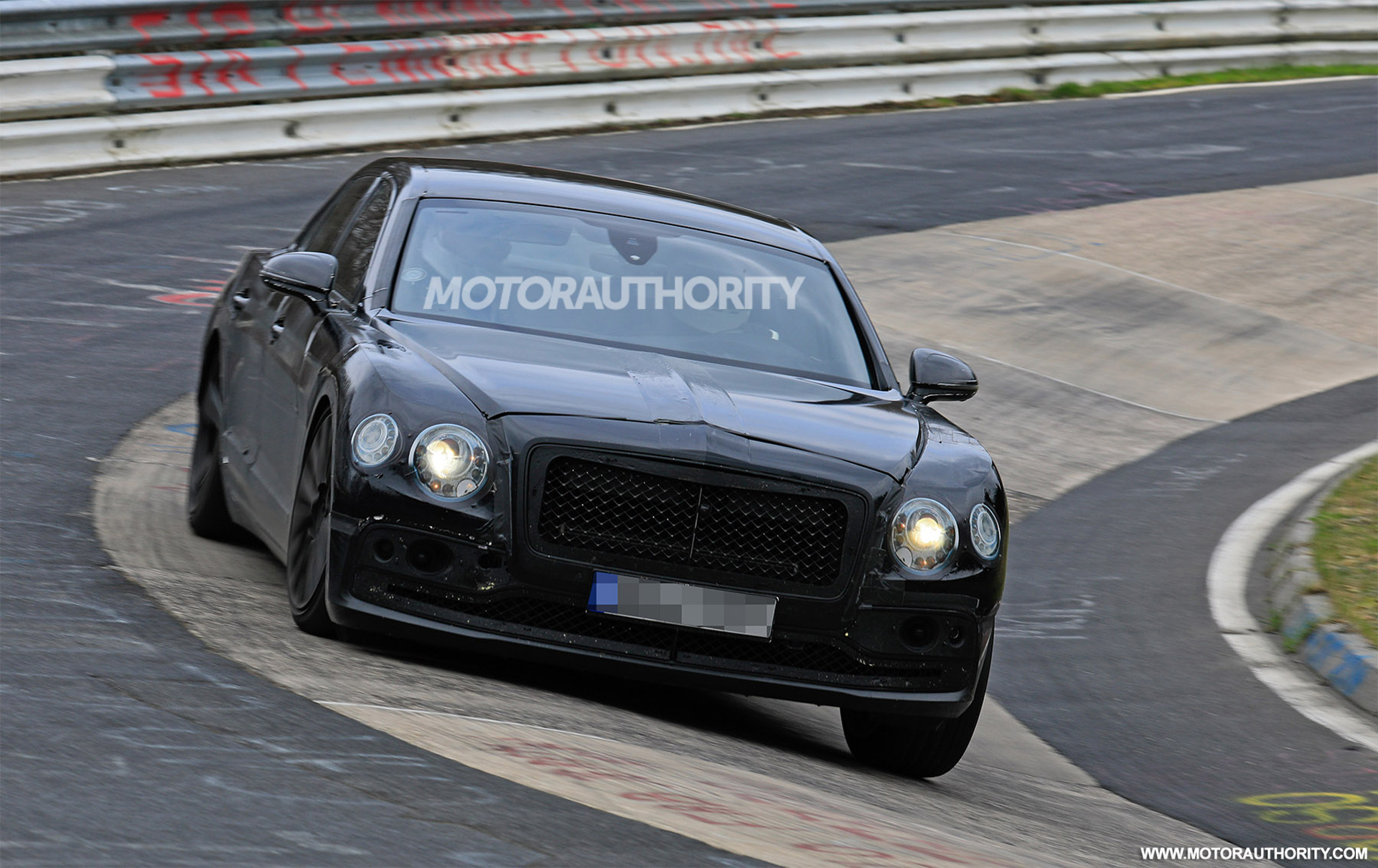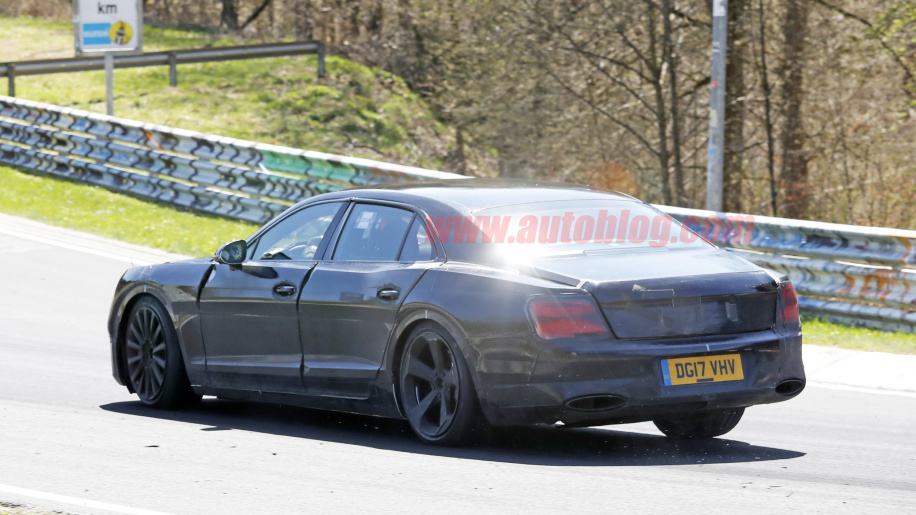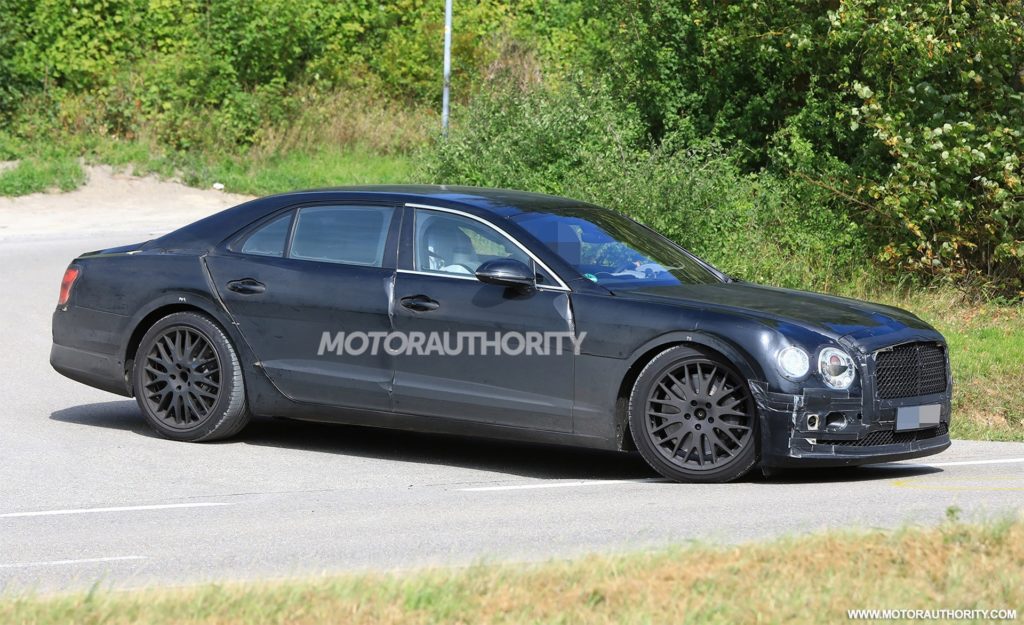 Again, we have no idea when the car will be introduced to the world but chances are that the moment will come pretty soon. You shouldn't worry about waiting long as it been about 8 months since the Bentley Continental GT was revealed. If you are still not satisfied and want to know an exact time period, the best guess we can make is that the next-gen Bentley Continental Flying Spur will grasp the spotlights this summer.