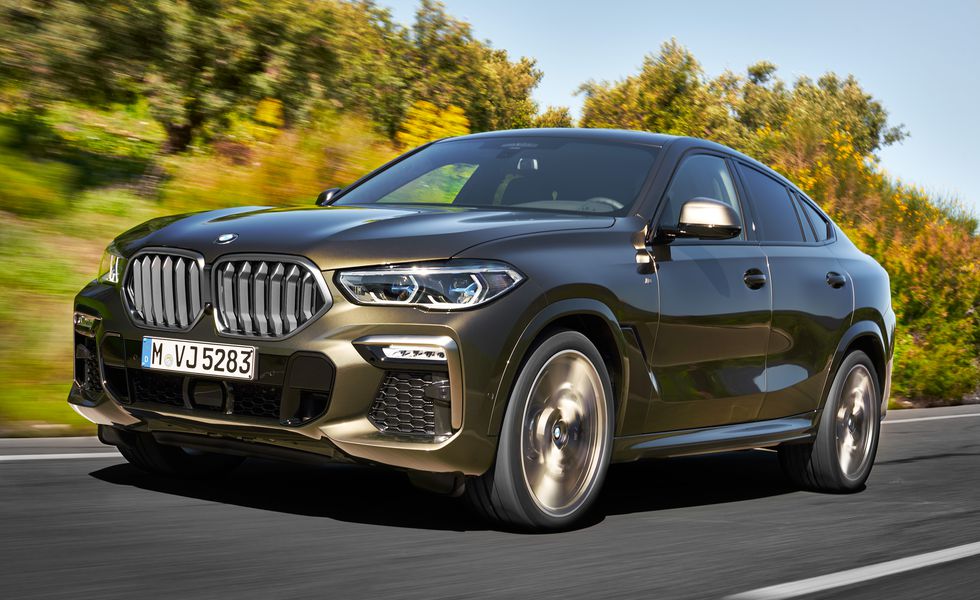 2020 BMW X6 Unveiled – Has the Coupe-SUV Trend Gone Out-of-Hand?
If you have been following the automotive industry for the past decade or so, then you know that crossovers and SUVs have been all the rage for consumer vehicles. Whether it is because of their size, presence or sheer ostentation, crossovers outsell their sedan and hatchback siblings pretty much across the board now. With that said, in recent times, a new sub-trend has emerged – The Coupe SUV. As much of an oxymoron as it may be, buyers (mostly on the premium end of the spectrum) have started demanding a car that looks sporty, sleek, stylish and has a low, sloping roof-line like a coupe; yet one that still has road presence, interior space and gargantuan proportions like an SUV. Land Rover, Mercedes-Benz, Audi, Porsche even Lamborghini, Maserati, and Alfa-Romeo have fallen victim to this trend and have released their Coupe-SUVs in the Range Rover SVR, GLE Coupe, Q8, Cayenne Coupe, Urus, Levante, and the Stelvio respectively. But arguably, it was BMW who started the party back in 2009 with the X6. Since then, the car has been updated twice to keep pace with the competition; today we will be looking at its latest iteration and see whether BMW has what it takes to stay in the game.
Exterior:
The exterior of the new X6 is best described as "polarizing". I am sorry BMW, but this car is not pretty to my eyes, at least in the conventional sense. The imposing front grille, the muscular A-pillar and the sloping roof line are all design elements that may look good on their own, but do not make any visual sense when they are together. It is like eating ice cream with ketchup, the two may be great on their own, but together they just confuse one's sense. In my subjective opinion (which seems to be backed by a lot of other people), the X5 looks much better, which does raise a big question on the whole "looks better than a regular SUV" prospect of the Coupe-SUV. That being said, the aggressive front, sporting active aerodynamics, LED headlights with optional laser headlamps and the back with huge sweeping taillights and dual exhausts will help make up for this. So will the 21-inch optional M-Sports exclusive wheels (pictured above) and brake calipers that both provide the vehicle with some eye candy. While it may be true that the X6 has more personality than any other car in its segment, it cannot be denied that the Range Rover SVR Coupe, Porsche Cayenne Coupe, Audi Q8, Alfa-Romeo Stevlio, Maserati Levante and the Mercedes GLE Coupe (okay maybe not the GLE Coupe!) all look better than the X6. The X6's appeal will mostly be limited to customers with a "unique" taste.
Interior and Features:
The interior on the other hand is simply exquisite. It is basically identical to that of the X5, with a modern dashboard that houses a 12.3-inch touchscreen and sports BMW's legendary i-Drive infotainment system (which is probably the best infotainment in business). A 12.3-inch LCD display replaces the last generation's traditional gauge cluster. Both screens come as standard. A massive panoramic roof is standard and is 83 percent bigger than the previous generation's, while an illuminated Sky Lounge glass roof is an option. Headroom has barely changed, and there's the slightest bit more legroom than before. The rear bench can seat 3 and be folded with a 40/20/40 split. BMW says cargo space has also been slightly increased. Practicality is somewhat crippled by that sloping roof-line; rear headroom and cargo space are limited compared to the X5 and there is no optional third row either. But overall, the X6's interior is a good place to spend time and is a step ahead of many of its rivals.
Standard features for every X6 include full LED headlights, heated front seats, automatic climate control, 20-inch wheels, adaptive dampers, and a bunch of active-safety features including lane-departure warning and blind-spot warning. Being a modern BMW, the X6 is available with all kinds of fancy optional features such as a head-up display, massaging seats, even more, active-safety features, wheels up to 22 inches, a 1500-Watt Bowers & Wilkins sound system, night vision, and a whole lot else. A new Off-Road package for the xDrive40i adds an M Sport differential and air suspension (both available separately), sump guards, and some special off-road driving modes.
Performance and Driving Dynamics: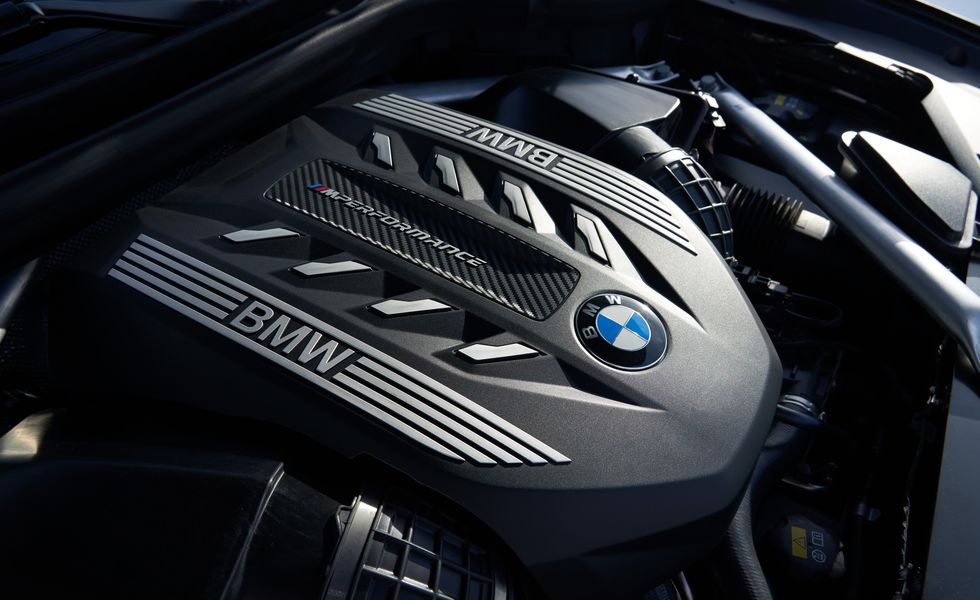 The X6 shares its underpinnings with the latest generation X5 and improves on them. Unlike the X5, the new X6 is available with rear-wheel drive in the form of the base sDrive40i model, which uses a 335-hp turbocharged 3.0-liter inline-six. The top-of-the-line model is the X6 M50i —powered by a twin-turbo 4.4-liter V-8. It makes 523 horsepower and 553 lb-ft of torque, and BMW says it will hit 60 mph in 4.1 seconds, which is the same as the current generation X5 M50i as well as the outgoing X6 M. All models use an eight-speed automatic transmission. When equipped with optional summer tires, all X6s have a top speed of 250 km/h, as opposed to 210 km/h without them. Sharing the X5's DNA will not be hurting its driving dynamics either; the X6 is also expected to be a joy on twisty country roads – adhering to BMW's promise of "The Ultimate Driving Machine".
Pricing:
Being a high-end BMW Coupe-SUV does bode well for the X6's value argument. In the US, the X6 sDrive40i will start at $65,295, only $750 more than the outgoing 2019 X6 sDrive35i. Adding all-wheel drive to the 40i costs $2300, and the X6 xDrive40i is $5900 pricier than an X5 xDrive40i. The X6 M50i starts at $86,645, $7350 more than the outgoing X6 xDrive50i but $20,050 less than the outgoing X6 M. And don't worry—a new X6 M is coming. Deliveries are expected to begin in November this year. If you want one in Pakistan though, you will have to wait significantly longer and pony up; the import duties and taxes, along with the free-floating currency, push the price tag to around 3 crores!
Final Thoughts:
The arrival of the new X6, in a market already full of competition, makes it clear – the Coupe-SUV trend is here to stay for the foreseeable future. But one has to step back and ask the question, is it going too far? I am of the opinion that crossovers do not make much sense; hatchbacks offer similar interior space to crossovers for a given size and offer much-improved fuel economy, driving dynamics and performance, owing to their lower center of gravity. They often come at a cheaper price too. Fusing the coupe and the SUV may equal unparalleled profits for carmakers but at what cost? Practicality, performance, and value are all crippled in the process. Perhaps I say this because I am a function over form type of person, regardless, the sales figures of SUVs and Coupe-SUVs certainly suggest that most people do not agree with my opinion.