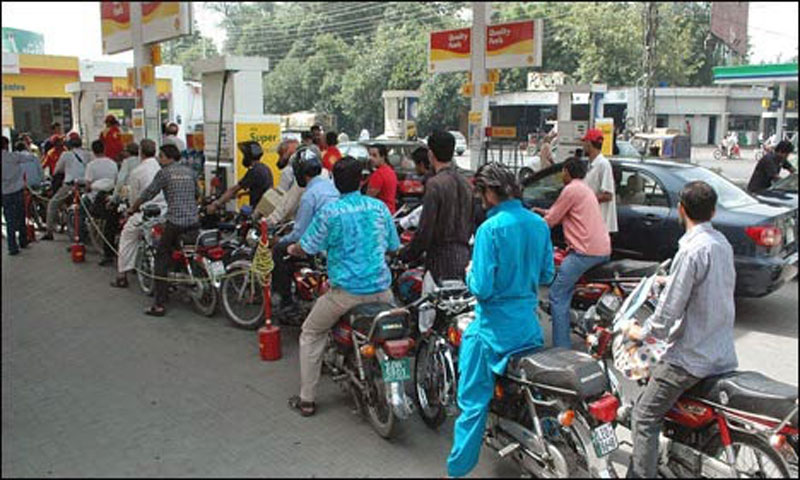 Recently, the district administration of Rawalpindi started a road safety initiative called "No Helmet, No Fuel" to prevent road accidents and fatalities. However, multiple petrol stations, especially those operating on the outskirts of the city have ignored this initiative. The campaign started following the High Court's directives to ensure that bikers wear helmets. In the initiative, the administration imposed a complete ban on selling fuel to bikers who broke this rule. 
In the few stations which were enforcing this provision, motorcyclists would borrow a helmet to get the fuel. Once that is done, they would resume their journey without a helmet. 
The City Traffic Police (CTP) is highly committed to enforcing the guidelines set by the administration, said a CTP spokesperson. He said that the CTP was trying their best to handle such complaints, and that to raise awareness among bike riders about road safety they had sped up the campaign to encourage them to wear a helmet when riding and to follow traffic rules. 
Rawalpindi Chief Traffic Officer, Bin Ashraf has advised the bikers to use helmets to prevent serious or deadly accidents. He told us that traffic wardens were fining riders that were without helmets, and on occasion also confiscating their bikes. The main aim is to safeguard the bikers and others on the road and to reduce fatal incidents on the road. 
Moreover, according to Bin Ashraf bikers have been asked to repair any broken or faulty bike parts. Drivers which were flagged for driving with damaged or faulty bikes would be fined, he said. 
Contrary to popular belief, the fines are not meant as a disciplinary tactic. The aim is to encourage riders to become more law-abiding, and to reduce traffic accidents. Thousand of bikers have been educated through the ongoing awareness campaign, claims Bin Ashraf. 
Drop your thoughts in the comments section below.