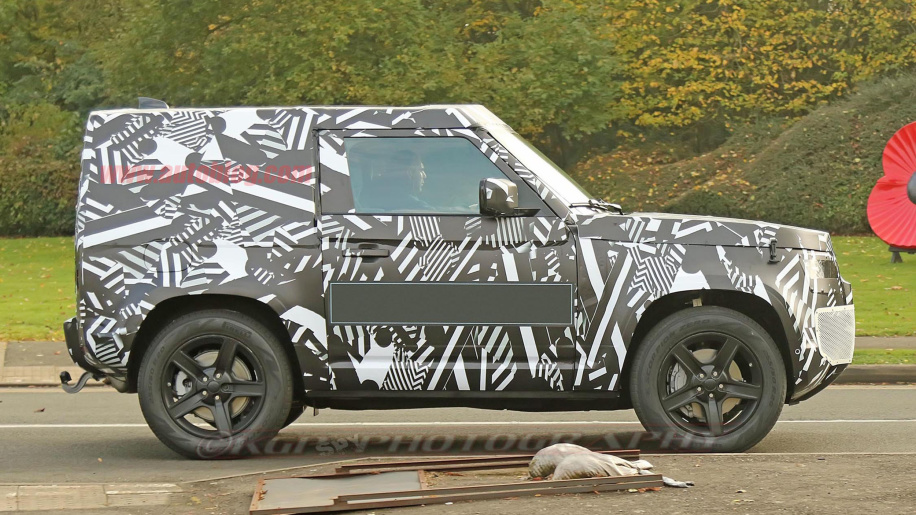 2020 Land Rover Defender features a short wheelbase – Here is a first look
Land Rover and Jaguar have an interesting approach of creating hype of their upcoming products. The car manufacturers seem to intentionally but sensitive upcoming models with a weak disguise on the roads for photographers to "accidentally" spot them and take pictures for the automobile community. A very recent example of such game is the Defender with the long-wheelbase spotted in October. Land Rover has made the same move yet again, this time we have a short-wheelbase Land Rover Defender in the spy shots.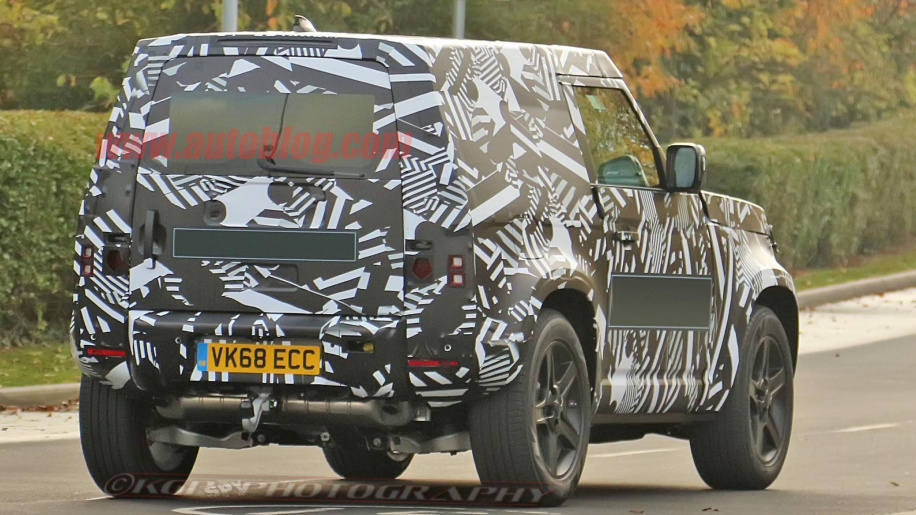 We were also fortunate enough to get a few shots of the short-wheelbase Land Rover Defender mule with a chopped body design recently. The short wheelbase prototype in these images really looks and feels short in general. The effect is more noticeable due to strategically designed camouflage and the almost covered-up rear window. The brakes on this also seem to be larger than necessary for the body's size. So, we can be sure that it will do a good job at stopping. Will it do a good job at accelerating to fast speeds? No one knows, as of now. You can also easily notice the steep rake to the windshield which improves the aerodynamics of the vehicle. This will help the short-wheelbase Defender stay true to modern aero requirements for better efficiency. The only thing left now is a barrage of sharp angles and corners all over the body.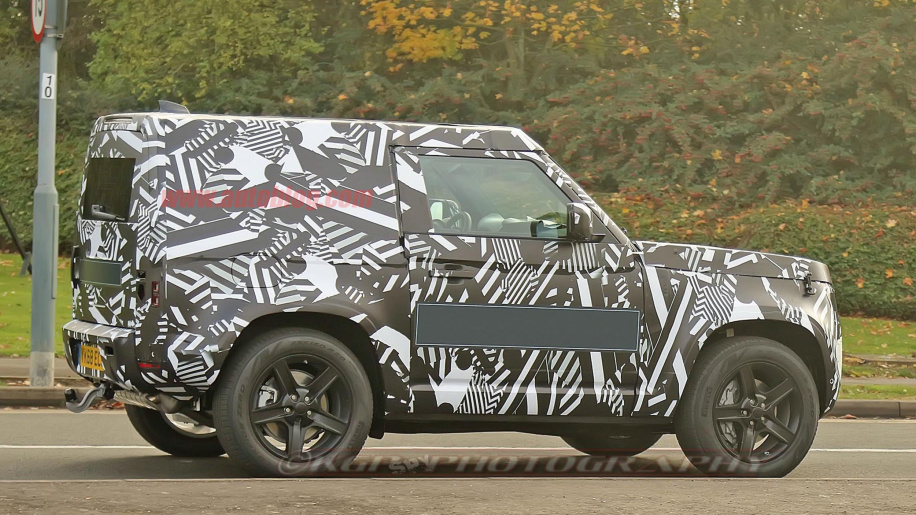 You can safely assume that the 2020 Land Rover Defender will feature a fully-independent suspension that we have also spotted on a few of the test vehicles spied recently. What we can't be sure of is the engine that will be powering the new Defender. There is no talk about a new engine, so, it seems that the automaker will use a modified version of one of the engines in its lineup. Officially, there has been no word by the manufacturer whether the new Defenders will arrive in the U.S. market but we know that the new model will not have regulatory obstacles which stopped the last Defender model from being sold in the United States. Also, the popularity of big luxury SUVs is very high in the U.S. market. These factors will play a significant role in bringing the Defender to the U.S. market.