Car demand in the country has suddenly picked up in the last two months, and the sales of passenger cars rose by 25% month-over-month, and 10% when compared to the sales figures of the same month in 2017.
The continuous increase in the exchange rate that leads to the continuous price hike by the local carmakers has lead people to buy cars before the next price increase; as two of the big three(s) – Toyota IMC and Honda Pakistan have already declared to increase the car prices once again from January 2019.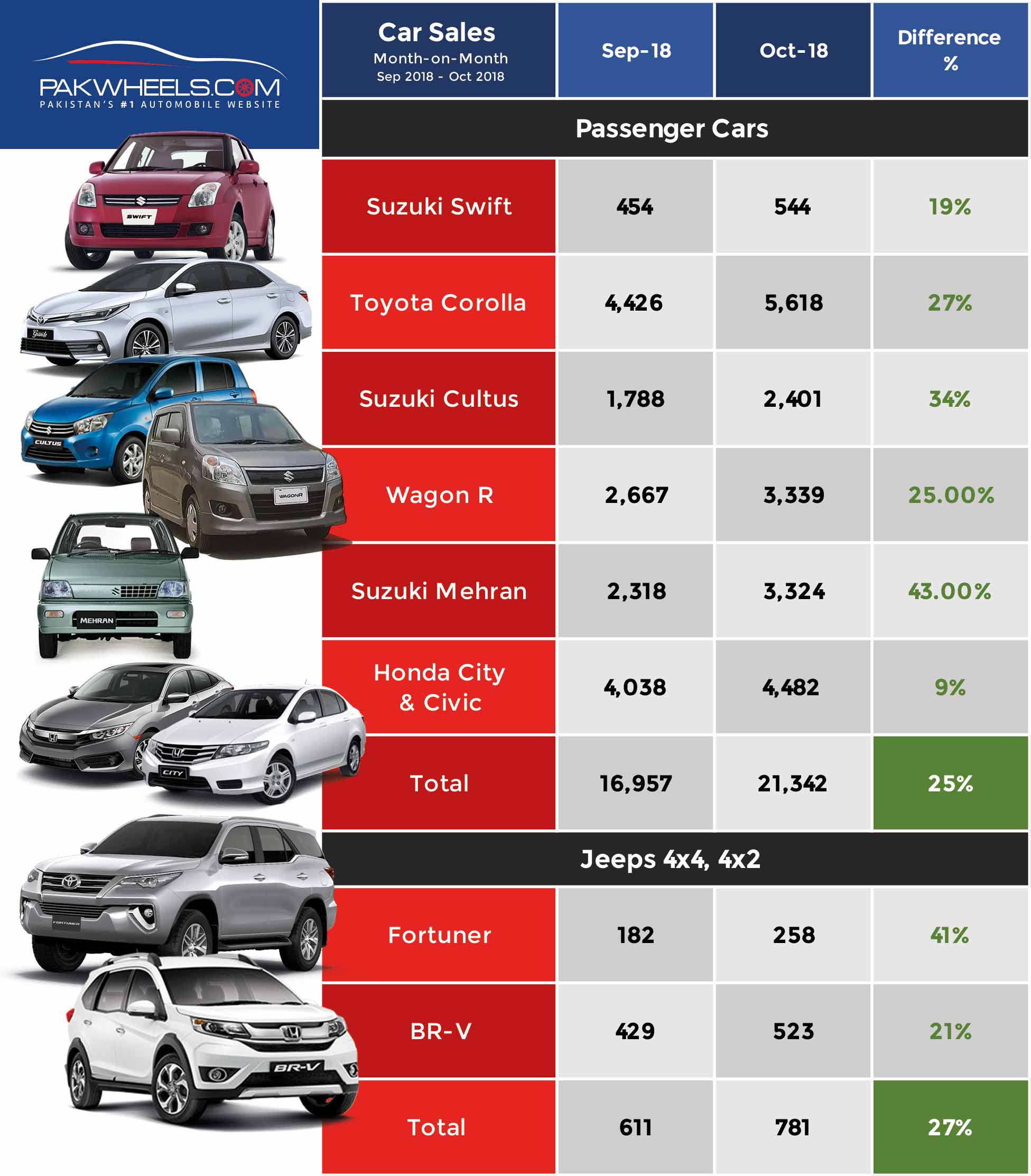 The car sales for the month of October 2018 has risen massively. In the 1300cc category, Honda sold 4482 units of Civic and City cumulatively, with an increase of 9% sales as compared to September 2018.
Toyota sold 5618 units of Corolla in October 2018, with an increase of 27% sales. Suzuki Swift's sales rose by 19% with 544 units sold in October 2018, however, in September 2018, 454 units of Swift were sold.
In the 1000cc category, the sales of Suzuki Cultus rose by 34% month-on-month with 2401 units sold. On the other hand, 3339 units of Suzuki Wagon R sold with an increase of 25% in October 2018.
Moreover, the sales of Suzuki Mehran increased with 3324 units sold in October 2018. However, the sales of Mehran declined with 23% when compared to the same month last year.
Read More: Suzuki Alto 2019 is trending high on searches
Other than this, the sales of trucks and pickups have gone up by 14% and 51% month-on-month, respectively.
Coming towards the 4×4 and 4×2 category, the sales of Jeeps; Toyota Fortuner and Honda BR-V increased by 27%, with 258 units of Fortuner and 523 units of BR-V sold in October 2018.
Just like cars, bikes sales have shown a great increase of 9%. Atlas Honda sold 107,669 units with an increase of 12% in the sales month-on-month. Suzuki bikes sales have gone up by 19% with 2305 units sold in October 2018. Yamaha's sales go up by 5% to 2121 units sold, and United Autos sales increased only by 1% to 41,308 units sold month-on-month.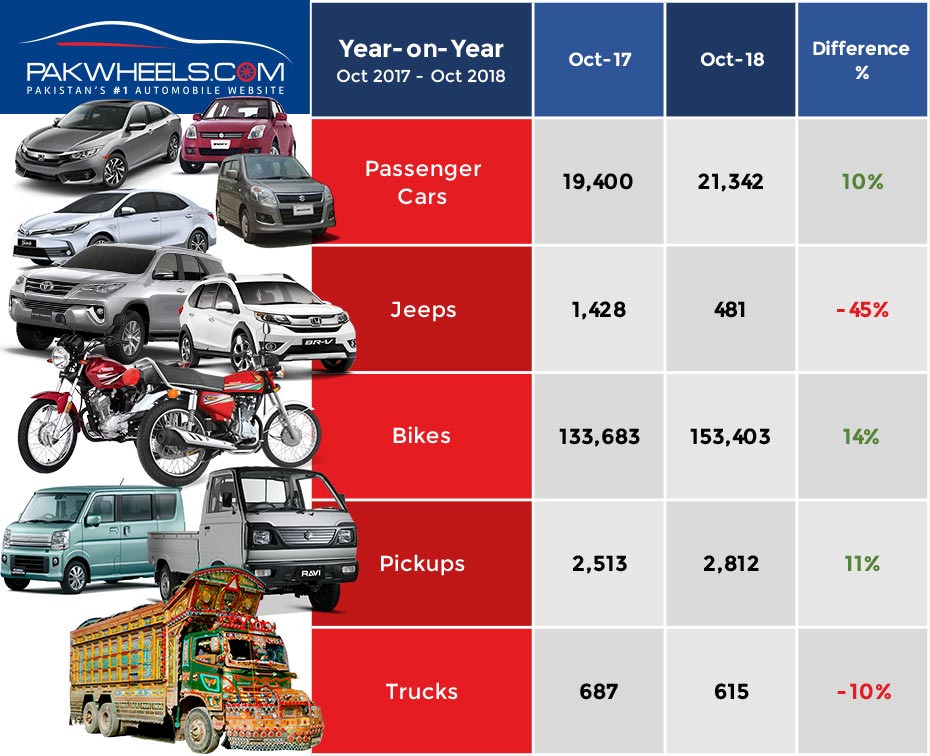 **Disclaimer: This data is taken from the website of PAMA, and PakWheels will not be responsible for any discrepancy in the given data.