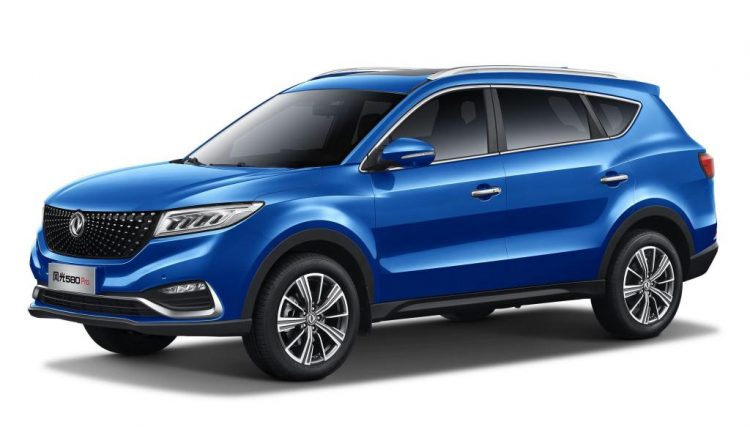 5 Things About Glory 580 Pro That Make You Go WOW
The SUV market in Pakistan is getting more and more competitive. Consumers now have more options than ever. Hence, the companies are going above and beyond to make their SUVs stand out in the market. There is one company that has done a great job with its player, DFSK Glory 580 Pro. DFSK's "intelligent" SUV has some impressive features that others don't have. Here they are.
The trunk opens with a magic trick
Can't open the trunk with your hands full? Not a problem. Just use your foot (What?). 
Glory 580 Pro has a foot trunk release feature that lets you open the trunk with a single foot movement. If you have the car key in your pocket or hand, all you have to do is make one forward kicking motion under the rear bumper, and Voila, the trunk will be wide open. You can place things inside or take them out and close the trunk with the same magic trick. 
There are cameras EVERYWHERE!
Turn and park the car like a pro with a 360° view of the outside and record videos of the inside. 
Glory 580 Pro comes with five cameras. Four of them are parking cameras that cover the front, rear, left, and right views of the car and create a 360° image of the surroundings. These cameras help you turn, park and drive the car through tight spaces. 
The fifth camera is a Digital Video Recorder (DVR), also known as a dashcam, that covers the inside view of the car. With this one, you can provide video evidence in the event of a road accident and save yourself from legal matters. 
The car listens and does whatever you say
Play music, take calls, control the air conditioning, and do much more with just your voice. 
Glory 580 Pro has a voice command feature, i-Talk, that lets you control multiple features and options of the car. Say 'hi Glory' and then ask whatever you want the car to do. Switch music on and off, play and stop videos from your gallery, control audio and video volumes, accept and reject calls, open and close panoramic sunroof and windows, control the radio, air conditioning, Bluetooth, GPS, and more.  
Special lights help you see in the dark
Turn the car with extra care and better visibility. 
Glory 580 Pro has the feature of cornering lights that does exactly what it sounds like: help you turn corners in the dark. They are located where usually fog lights are, lower down the front bumper. These lights are automatically turned on when you turn the car right or left at nighttime. This way, you have clear visibility on the road and can make safe turns.
There's room for EVERYONE!
Take the whole family with you wherever you go.
Glory 580 Pro is a proper seven-seater SUV, perfect for big families. It does not feel cramped like Honda BR-V. Everyone can sit comfortably with their belongings and enjoy the ride.
Did these five unique features of DFSK Glory 580 Pro make you go wow? Which one do you like the most? Tell us in the comments.