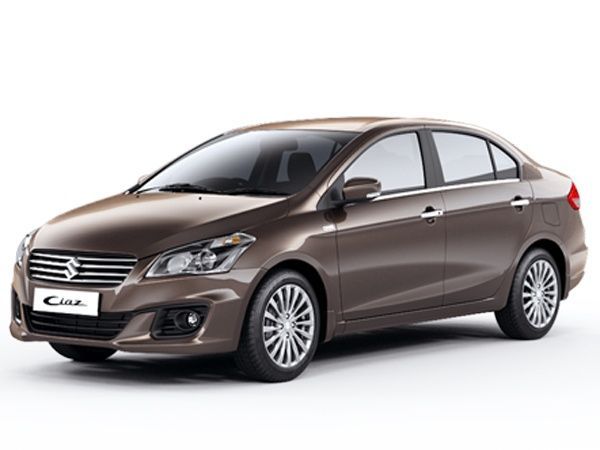 The arrival of Suzuki Ciaz is being predicted to be just around the corner, this article is an attempt to answer and highlight some of the concerns of consumers and Pak-Suzuki's strategy in this situation. Without further ado, let's go ahead and have at the accumulation of these points.
1: Changing Brand Perception
The new auto-policy has stirred the local automobile manufacturers to introduce new models in the country. Pak-Suzuki's strategy of removing the stigma associated with its name in terms of build quality in Pakistan is finally showing some positive signs of life. What started off as a market probe with Suzuki Kizashi has lead to the launch of Suzuki Vitara and now it seems that the next horizon is the imminent launch of 'Suzuki Ciaz'.
2: Re-Entry in Sedan Market
It is being reported by various sources that Pak-Suzuki might introduce two variants of Suzuki Ciaz, both featuring a 1.4L petrol engine mated to automatic or manual transmission. After Margalla, Ciaz could help Pak-Suzuki in re-entering the market of entry-level sedans.
3: Competitive Price
Equipment, value for money and powertrain aside, the fact remains that Pakistani consumer market rates 'resale value' as the top priority. Thus, this prevalent situation makes it difficult for any new model to successfully make its place in Pakistan, until or unless there exists a gap. Industry experts are predicting that this car could be offered at a price tag of PKR 1.7-1.9 million. On surface it may look like a lot, but since this car's is infact a CBU, this price is still pretty appealing. As mentioned earlier, Pakistani market prefers resale value, so it is imperative for Pak-Suzuki to launch this car at a competitive price and then provide an excellent after sales service.
4: Culture Shock
Pak-Suzuki was mocked for its decision to launch Suzuki Kizashi, the fact however remains that the company has managed to sale out its entire stock. This same prediction is being aimed at the company's action of launching Suzuki Vitara in Pakistan. While the results have yet to be seen for Vitara, evidence suggests that Pak-Suzuki has started introducing really good-quality products. The above painted picture might be all good, but the fact remains that Pakistanis market is always heads-over-its-heels for notoriously rugged and simple cars like Suzuki Mehran. So, the important question is "How is public going to respond to this new strategy of the company?"
5: CBU's for the Riches
Some would argue that company is introducing CBU's instead of promoting localization of these cars, but company's stance on this situation is to wait and see the response on these new products and then start their local production. So, is it right to assume that these new cars are for the riches? In simple words yes. This new strategy of changing brands' conception is going to end up costing a lot to Pak-Suzuki's customers.