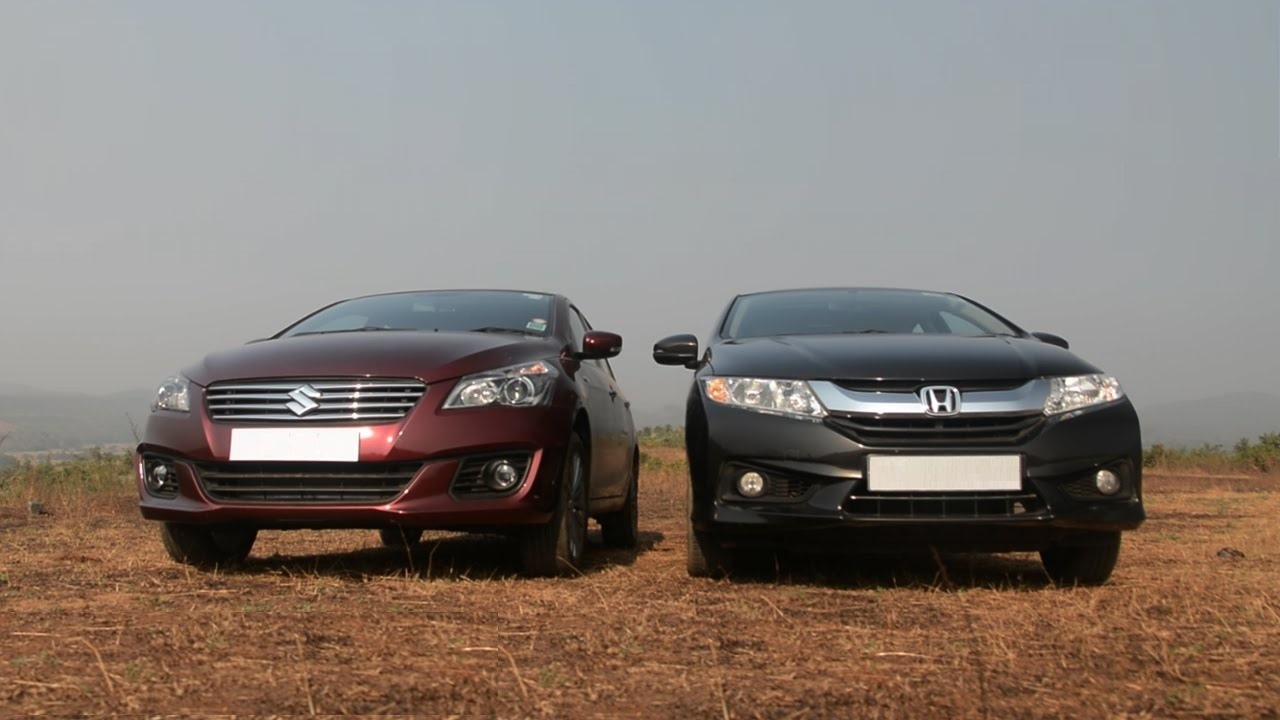 It is quite obvious that Pakistan's Automotive Industry is showing signs of life after the implementation of new auto policy 2016-21. Considering the recent activity from Pak-Suzuki and IMC, it's natural to question the plan of action from Pakistan's 3rd automotive manufacturer. After all, Honda Atlas had launched Civic X last year. So, what about their top seller, Honda City? As it turns out, I was thinking on this same topic and following is my attempt to hypothesize a scenario, which could take place after the launch of Suzuki Ciaz.
Also Read: Suzuki Ciaz Can Be A Real Threat To Honda City In Pakistan
First things first: Why would people want to buy Suzuki Ciaz instead of Honda City?
The answer somewhat lies in the question itself. Think of it in a more local context; Honda City is one of those cars, which have a high 'Own rate' for the entirety of a year and then there is a fact that it has the lowest depreciation value. Suffice to say, if you go out to buy a used Honda City, the prices for 09′ model start from PKR 1.1 million, which is a lot. But you might be wondering, how am I going to relate Honda City with Suzuki Ciaz? Admittedly, there isn't much to base a hypothesis, just some hints from PW sources that this car will be priced in the range of City Aspire 1.3 & 1.5. The question of selection thus falls to value for money (features) and build quality. Let's not forget that Honda Atlas has not launched a major facelift of City since its introduction in 2009. Ciaz, on the other hand, will be imported and built on Suzuki's latest platform. Likewise, Ciaz is likely to feature all the safety and amenities according to European standards. Thus Suzuki Pakistan will be planning to capture the market by offering a lucrative product at very nominal rates.
Also Read: 5 Things to Expect From Suzuki Ciaz
Okay, but what about after-sales service?
Frankly speaking, this is a point where CBU's tend to take a beating. Localized cars like Honda City offer much more easy maintenance and parts availability as compared to CBU's. This situation can be related to JDM cars, which albeit offering a lot of amenities to consumers, lack in the after sales. This statement can be further argued by the presence of Suzuki's 3S dealerships across Pakistan. However, the primary influencing factor all comes down to the price of maintenance and parts availability.

In a nutshell, how is Suzuki Ciaz going to propel the launch of Honda City in Pakistan?
Since its launch in Pakistan, Honda City has remained a top contender in the 1300cc car category, which is supported by its popularity, performance and lack of price depreciation. So saying that a new upstart from Pakistan's largest and only small car manufacturer, may seem a bit outlandish on the surface. However, considering the scale of operations and efforts Suzuki Pakistan is putting in to advertise this suggests that company is opting for a very aggressive campaign to enter the market fray, which means increased competition in the 1300cc category. This action could not only propel Honda Atlas to ensure its dominance in this sector, but can also push Indus Motors Company to consider revising its Toyota Corolla line-up. In the end, this shakedown of Pakistan's automobile industry, which started at the beginning of the current fiscal year is showing results. Although this increased movement is also attributed to the success of CPEC, nonetheless, the results are promising, which spell out good news for local consumers.
Also Read: Suzuki Ciaz Spotted in Karachi