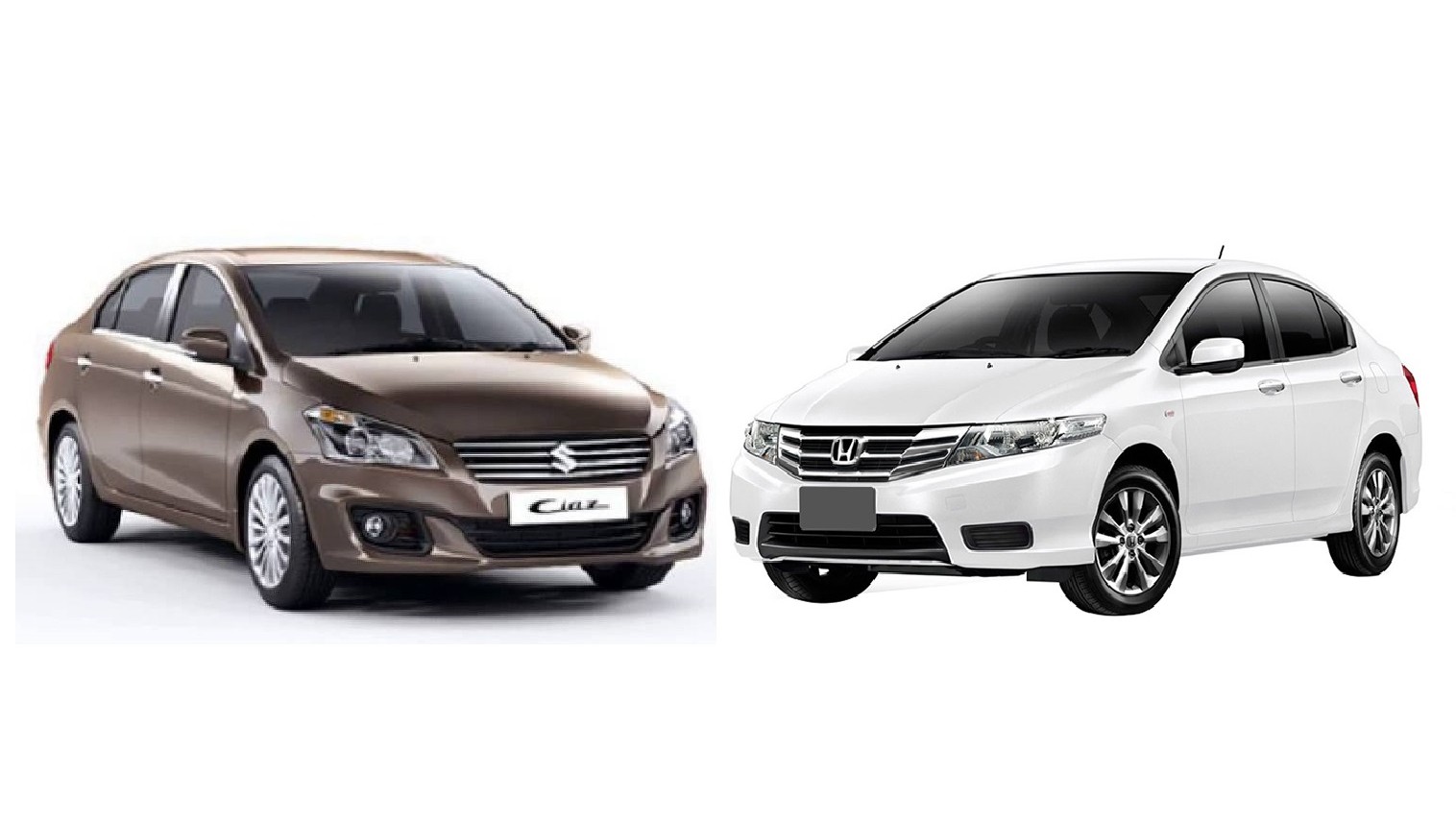 Suzuki Ciaz Can Be A Real Threat To Honda City In Pakistan
The automotive industry in Pakistan isn't that diverse and has little to offer to its customers. The three giants have hardly had any disturbance from any other competitors, as whoever came in was washed out due to various factors; lack of after sales support, less know-how of mechanical and electrical systems, low resale value, etc. Toyota, Suzuki, and Honda, all Japanese origin do share similarities and have offerings almost alike. Suzuki (Pakistan) being more of a small cars expert, like Mehran, Cultus, and Wagon R to suit the needs of middle-class families whereas Toyota and Honda have always been in competition.
Also Read: 5th Generation Honda City Enters 8th Year Of Production In Pakistan
Toyota Pakistan has competed with Honda City and Civic with its highest seller, Corolla. Though Toyota Corolla (Grande/Altis) does make sense competing with Civic, Corolla XLi/GLi doesn't seem to go head to head with City, primarily because one car can't perfectly compete in two different categories/classes. But it still seems to work this way in Pakistan at least. Although Suzuki has not stepped up after its not-so-popular Baleno and Liana against City and Corolla, it can still compete with Honda City if they bring their newest addition Suzuki Ciaz to Pakistani market. The all new Suzuki Ciaz looks pretty much like the New Honda City (2016-17) in shape and has decent features. It comes in two variants (petrol and diesel), with 20-28km/l fuel efficiency, 1.4L and 1.3L engine capacity, respectively. It does look pretty classy and has a great set of features to offer, at least in India.
Suzuki Ciaz could also prove to be a sneaky competitor for Toyota Corolla XLi and GLi. In Pakistan, when it comes to choosing Honda City and Toyota Corolla (XLi/GLi), the decision is made primarily on the basis of personal choice, but that decision is backed by a number of factors as well. For Instance, Toyota is known for solid suspension, overall durability and generally cheaper maintenance, whereas Honda is known for better engines and features. However, Suzuki Ciaz could fit in amongst the rivals and can create better competition for its class.