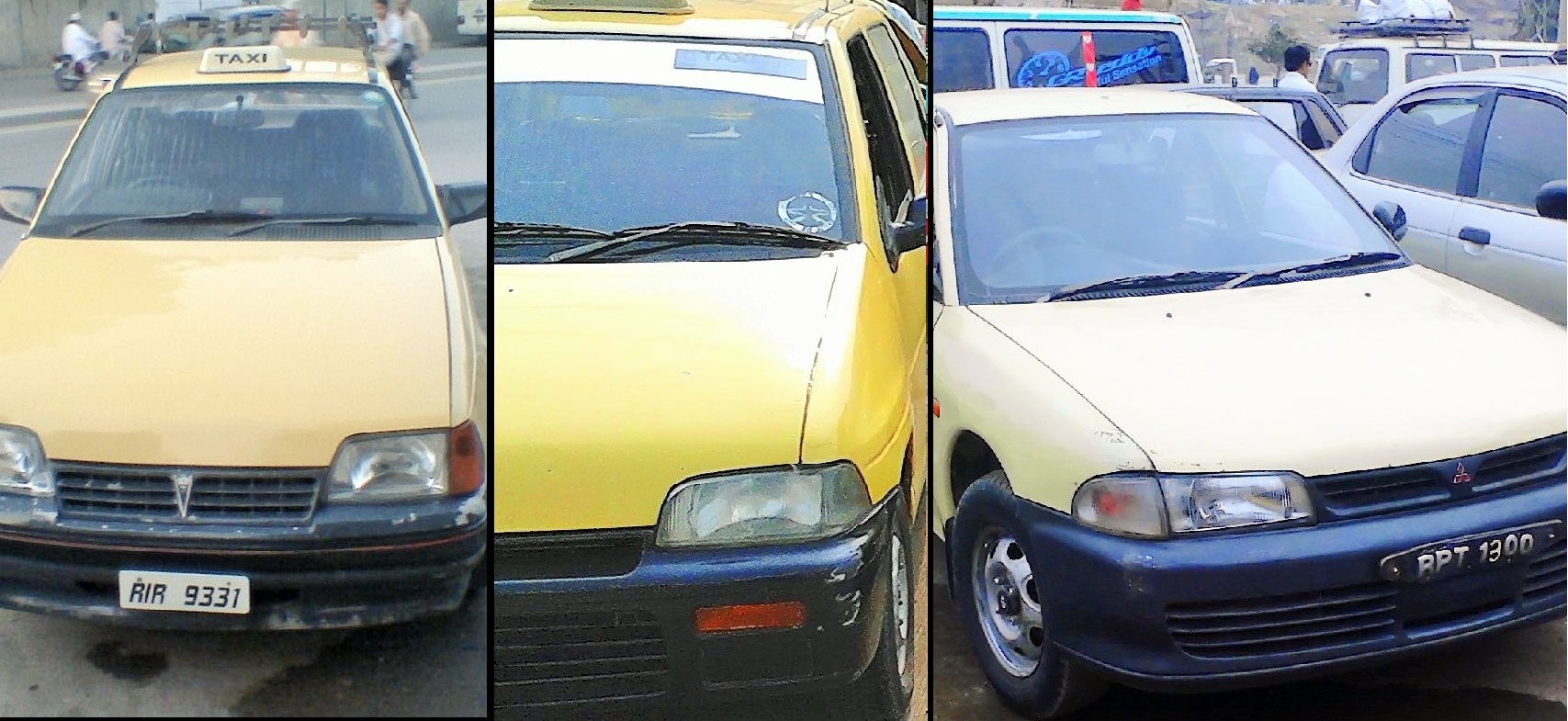 Recalling The Cars Of 1993 Yellow Cabs Scheme In Pakistan – How Many Do You Remember?
Stop calling yourself a car enthusiast if you're born in the early 1990s (or before) and know nothing about Pakistan's famous yellow cab scheme 1993. I was very young but still remember that Prime Minister Nawaz Sharif introduced 'Yellow Cabs Scheme' to modernize taxi service in Pakistan while giving jobless an option of self-employment. All of the cars had taximeters and proven record of a successful run as cabs in other countries. The scheme badly failed, but it didn't stop thousands of imported cars from entering Pakistan. I will discuss the reasons behind its failure later; now I just want to recall all those cabs brought into Pakistan under 'Yellow Cab Scheme 1993.'
Also Read: Popular Car Colors Of The Past – There Was More To Them Than Today's Few Shades Of Grey!
Before you read the article, just give yourself a challenge. Can you recall all of the 1993's yellow cabs? Well, I guess the majority of Pakistanis can easily name these three; Suzuki Mehran, Daewoo Racer and Hyundai Excel. Few others would add Suzuki Alto (660cc), Nissan Sunny and Daihatsu Coure. But what if I tell you there were not just 4 or 5, but at least 12 different vehicles that were imported under Yellow Cab Scheme? Let's have a look at all of the cabs with pictures to make you believe that I am not making it up.
It's still a very popular car and is known as common man's ride. More than 75% of cabs in Rawalpindi-Islamabad are Suzuki Mehran c. So it was the first car that was introduced as a yellow cab back in 1993. Most of them are still being run as cabs in different cities; some cabbies have changed their colors from bright yellow to light yellow (they call it 'NTS color'). However, you will still find many Suzuki Mehran cars in bright yellow colors, but they are actually NOT the real yellow cabs, but the owners/drivers tried to copy the original yellow cabs. How to know if it is a real or a 'copy cab'? Well, the number plate says it all. These cabs had special numbers usually starting from IDT (Islamabad), PL, PE, PG (Karachi), LHP, LPT (Lahore) and RPT, RIR (Rawalpindi). Mehran 800 was the most successful car, and more than 90 % of those were utilized as cabs rather than a private car. What about the engine? We all know it comes with an 800cc three-cylinder petrol engine.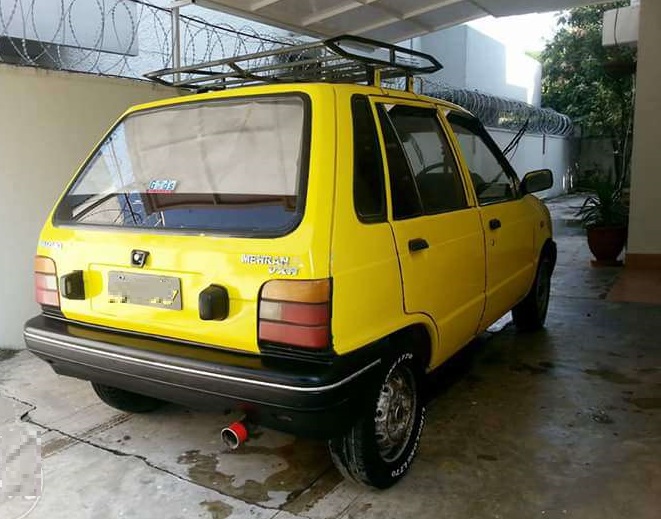 It is my favorite as I learned to drive on this amazing car. It's a beautiful Korean sedan with 1.5-liter petrol engine under the hood. Those who are familiar with Racer know that it has two unusual features; first is that the reverse gear is completely different than most of the cars in Pakistan, and the other thing was that its radiator design is quite different than other common cars. While others find these features awkward, personally I love its gear liver as well as the radiator cap. Very few of the Daewoo Racers are now being used as a cab. If you want to find a yellow cab like this one in the picture, go to the Islamabad Airport taxi stand, and you may find one. Finding a private Daewoo sedan is not that difficult as there are so many cars but are mostly repainted to conceal their yellow cab identity.
The other Korean sedan introduced as a cab was the Excel sedan by Hyundai Motors. The car came with a 1.3-liter petrol engine which is very economical yet powerful. Unlike Daewoo, Hyundai Excel had simple gear box which is better because it has five-speed manual transmission while Daewoo has just four forward gears.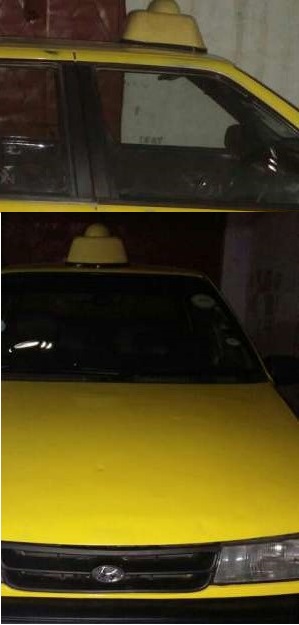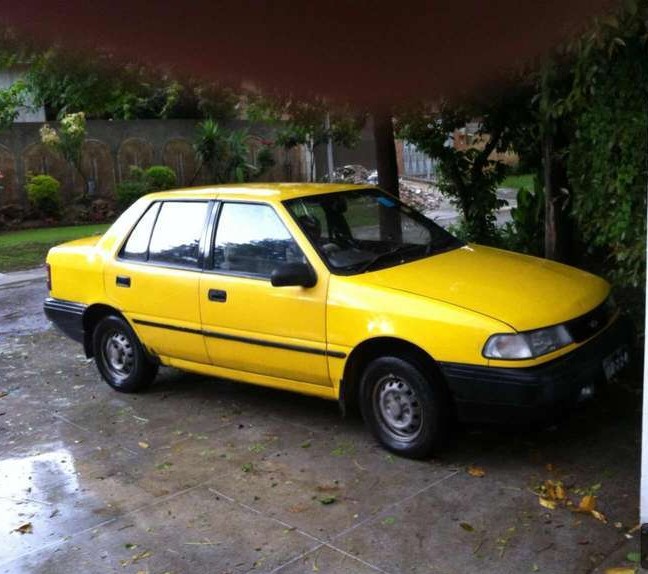 Hyundai had a unique thing which other cabs didn't, this round shaped taxi sign resembling M.A Jinnah tomb in Karachi. While most of the cabs have been privatized, you can still spot handful Hyundai Excels yellow cabs in Karachi.
Another successful micro hatchback from Japan, which had a 660cc small petrol engine. And just like Mehran, the cab is still very popular in Islamabad-Rawalpindi, Karachi and few areas of Lahore including the airport.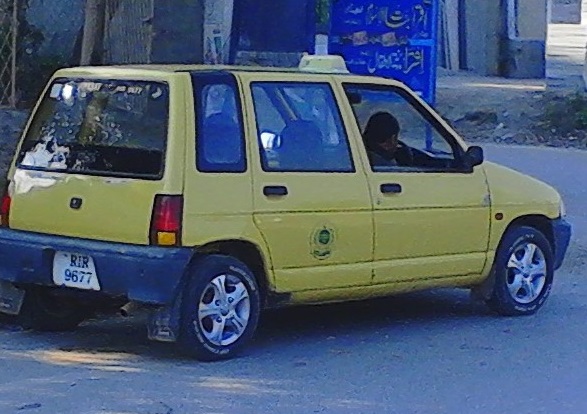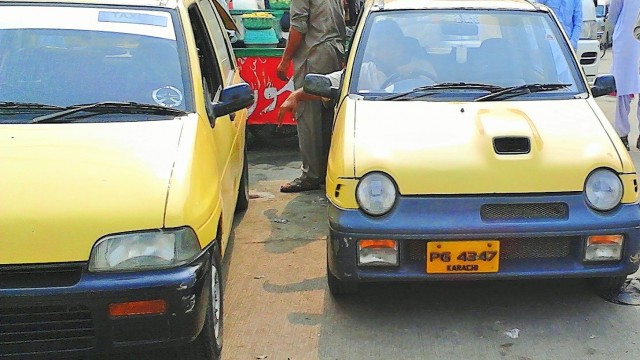 I don't know about the price of this Alto back in the 1990s but now a good Alto 660 cc yellow cab could cost you a bit over 500,000 Rupees. Some of the cabs were repainted and privatized, but most of the Altos are still yellow and running as taxis.
Good looking and low-cost Japanese sedan was also introduced as a taxicab in that scheme. It came with a 1.7-liter diesel engine which delivered good mileage and was also quieter than Toyota 2C diesel in that era. But unfortunately, very few of Nissan sedans were used as cabs. More than 80% of the Nissan yellow cabs were privatized from the beginning, and now it's very hard to find one still running as a cab. I know a guy who still drives Nissan Sunny yellow cab with an original diesel engine at Benazir Bhutto airport in Rawalpindi.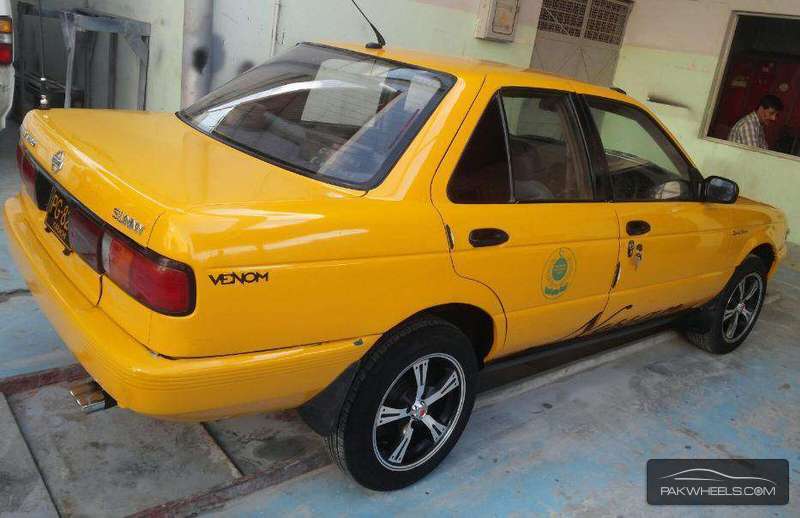 This car is slightly different than Indus Motors Coure. And this micro hatchback by Japanese automaker was also liked by local cabbies. And just like Alto and Mehran, the car is still running as a taxicab in Karachi and other big cities. Daihatsu Coure cab had a 0.8-liter petrol engine.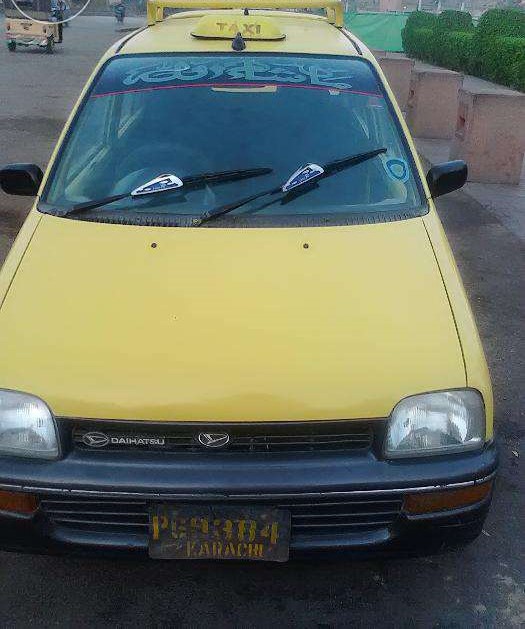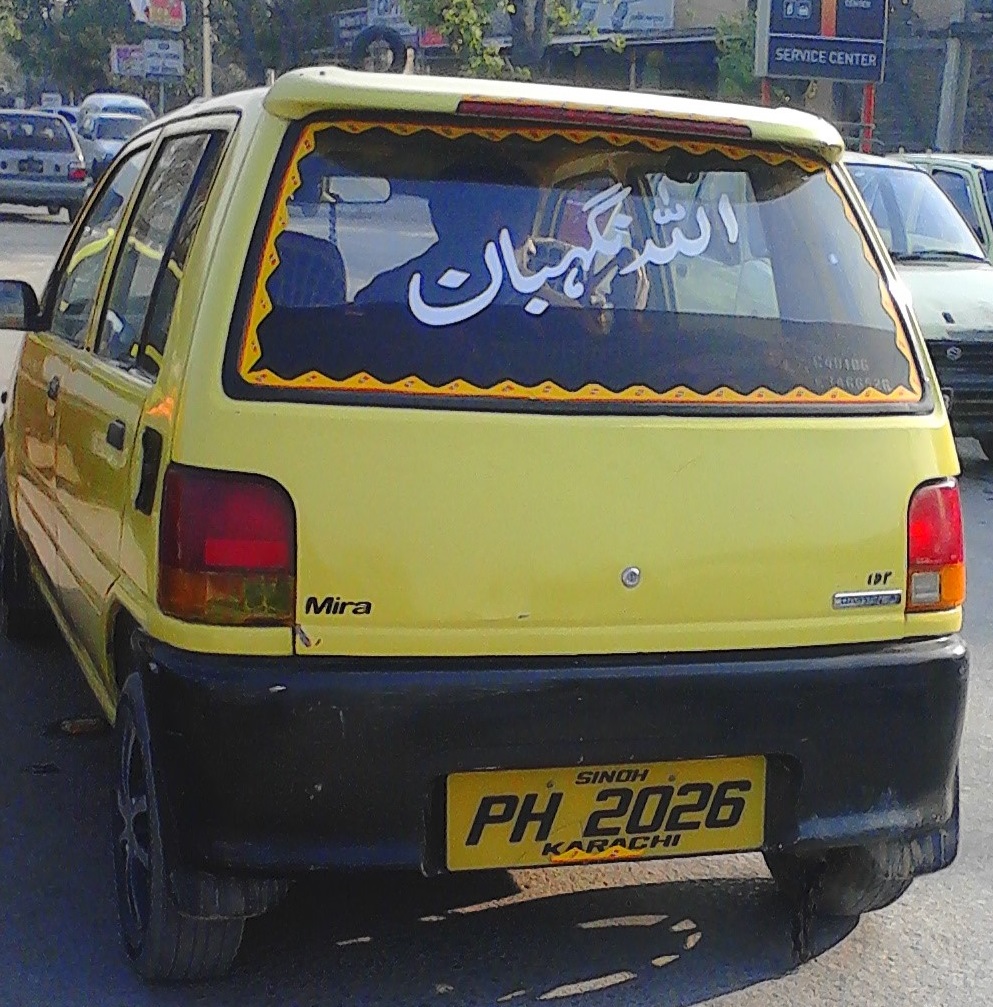 Same as Mehran, not every yellow Khyber is actually prime minister's cab from 1993. But if you spot one (either yellow or other colors) with LPT, RPT, RIR, IDT or PE, PG (Sindh) number plate, it must be a yellow cab. It was one of the two only locally manufactured cabs in 1993. Most of the cars are still being used as yellow cabs in all big cities. It is simply the same as other private Khyber cars except the color and the roof rack.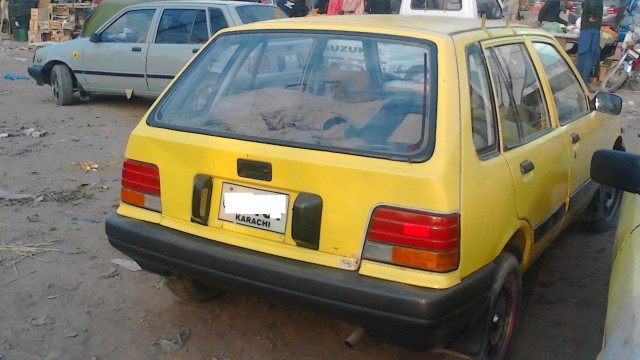 Now I'm going to reveal some of the cars you may not believe they were once yellow cabs back in the 1990s. This Mitsubishi Lancer is one example. I luckily spotted one parked near I-11 bus stand Islamabad. It is still being run as a cab, but the owner only takes "VIP passengers" willing to pay 500 rupees or more for the shortest ride. The cab was introduced back in 1993, and it came with 2.0 liter Mitsubishi diesel engine which was more fuel efficient than the similar petrol version. One unique thing about Mitsubishi Lancer is the cab was not in the typical 'yellow cab' yellow color, but it was light yellow in color. Today we see same color Mehran cabs in the streets. But the original light yellow color a.k.a the "NTS Color" was first introduced in Mitsubishi Lancer. There were fewer Lancers compared to other models and today more than 90% are privatized. So it's very hard to spot one still running as yellow cab even on airports.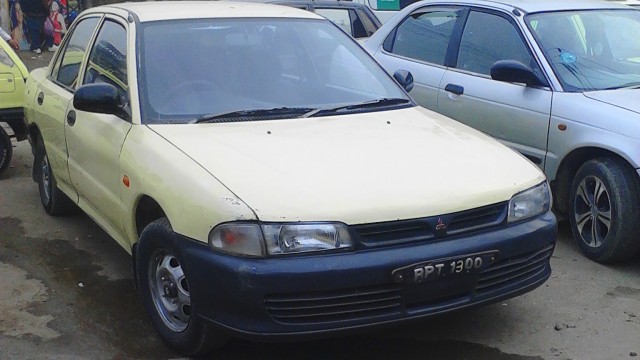 Beautiful design, elegant interior, fuel efficient, and stable drive; what else would you need in a cab? We are talking about Subaru J-10 1993 which came with a 1.0-liter petrol engine. However, we see fewer J-10s as yellow cabs and more private cars because the lack of availability of parts made it unfavorable to be run it as a cab. But you can still find some Subaru yellow cabs in big cities, finding privatized Subaru isn't difficult.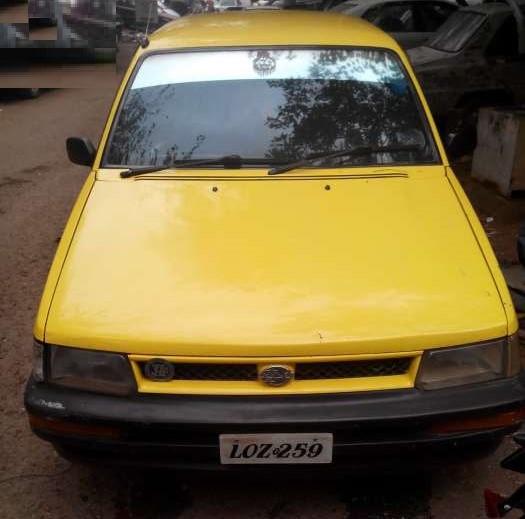 One of the only two European cars that were introduced in 1993 taxi scheme. The French car had a 1.8-liter diesel engine that was fuel efficient and had lower emissions. It was more spacious than other hatchback cabs like Mehran, Khyber, Coure and even Subaru. Although it was a very nice car, a few of them ever run for public and most of the 205s were privatized. Its parts were not easily available same as Subaru, but there was another problem; it was one of the very few European diesel engine cars in Pakistan so very few mechanics could fix it. Today it's next to impossible to find a Peugeot 205 running as a cab.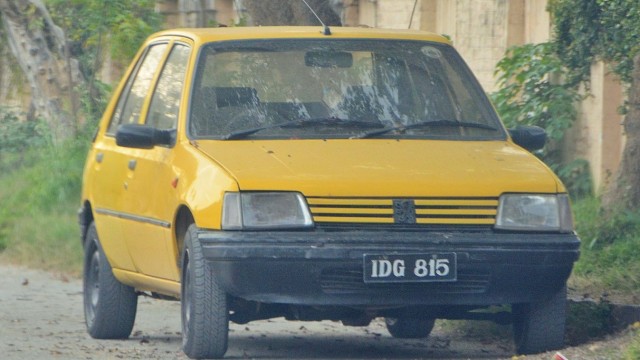 The other European car, a sedan slash hatchback (technically). It also came with a 1.9-liter diesel engine, but they were few and fewer cars were ever used as yellow cabs. Lack of spare parts and uneducated mechanics unable to fix the euro cars were some of the reasons that made the cabbies sell it to private owners. This Peugeot 309 is very rare to find even as a private car. I would nominate the driver for some sort of an award if I ever find a Peugeot 309 running as a yellow cab in the 21st century.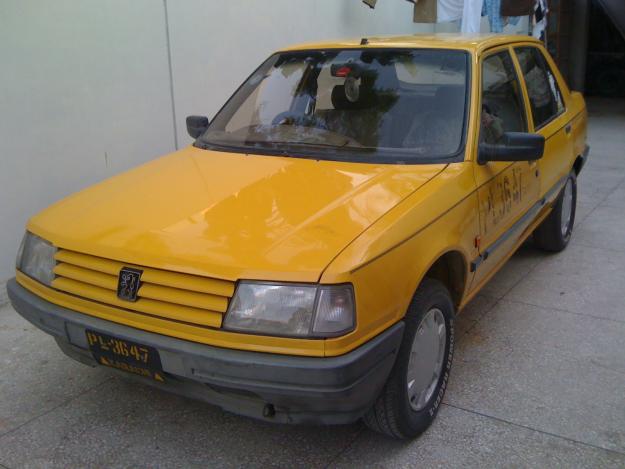 The last but not the least, a reliable car by Toyota Japan and tested as a successful cab in Singapore, made its way to Pakistan in 1993. But since it was more expensive than other more spacious and stylish sedans like Hyundai, Daewoo and Mitsubishi, very few of them were sold as a yellow cab.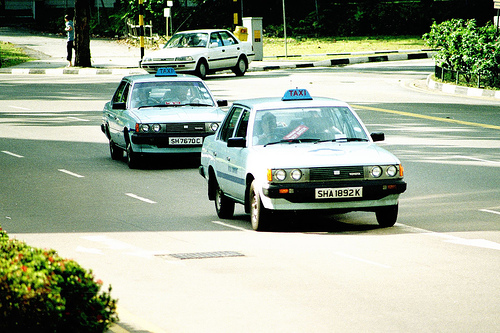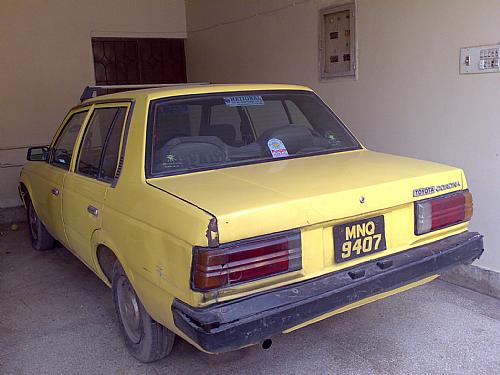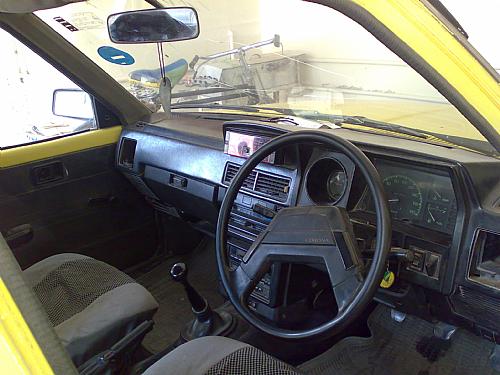 The car had a 2.0-liter Toyota diesel engine and had a decent fuel economy. I used to live in Lahore in the 1990s and still remember a ride to an amusement park with my family in Toyota Corona cab. But since they were sold in fewer numbers, it's hard to spot one, and it's even harder to find one still running as a yellow cab. The car was perfect, but people are willing to pay too much for Toyota, so "wealthy" enthusiasts purchased all Coronas, and they repainted them for private use.
Some other non-cabs from 1993 scheme
These vehicles cannot be used as a regular cab for 3-4 passengers because either they are bigger or are cargo pickups but they had TAXI written on their windows.
Suzuki Super Carry Pickup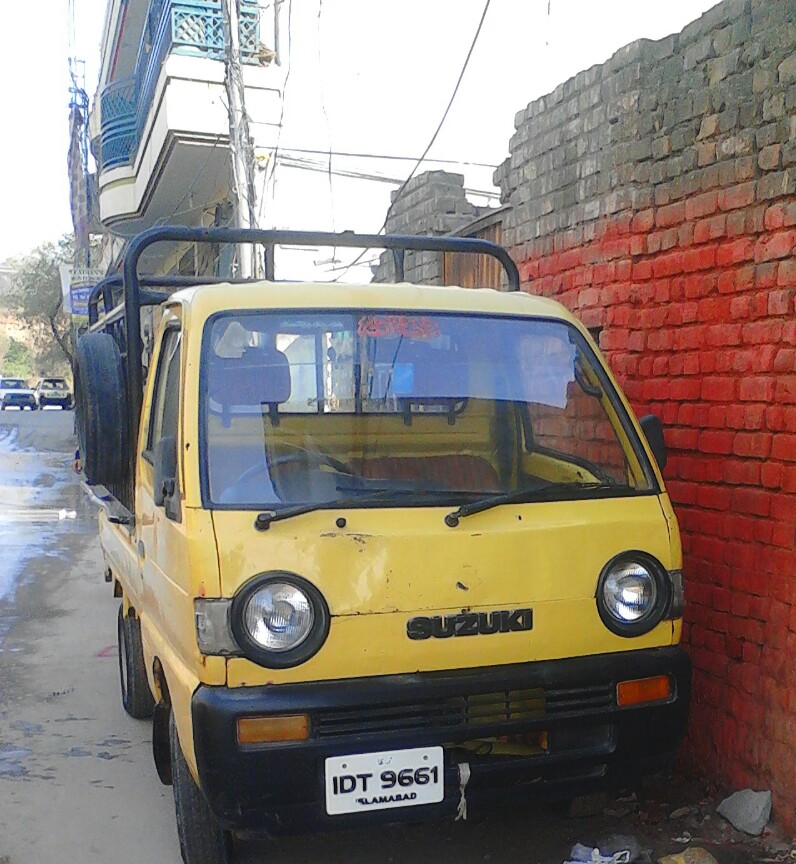 Now you know how many and which cars were brought in Pakistan under Prime Minister's Yellow Cab Scheme 1993. But we see very few of them still being run as taxicabs. All of the cabs had taximeters installed, but now you will not find that meter in any taxi today. One can argue that the scheme was not as such a success. Nonetheless, it brought some good cars in Pakistan, and now we have more options available while we purchase a used car. Most of the 1993 yellow cabs have been privatized by repainting, removing sandblasted TAXI mark on windows and even changing number plates to conceal their yellow cab identities. Today they're still around us, but younger kids don't know these cars were once yellow cabs. If you observe moving traffic on an urban highway, you'll be able to spot at least one Mehran in 2 minutes, an Alto, a Daewoo or Hyundai in 5 minutes while it may take up to 10 minutes before you can see a Lancer, Subaru or Coure. But it could take days or even months to spot a Peugeot 205, 309 or a Toyota Corona!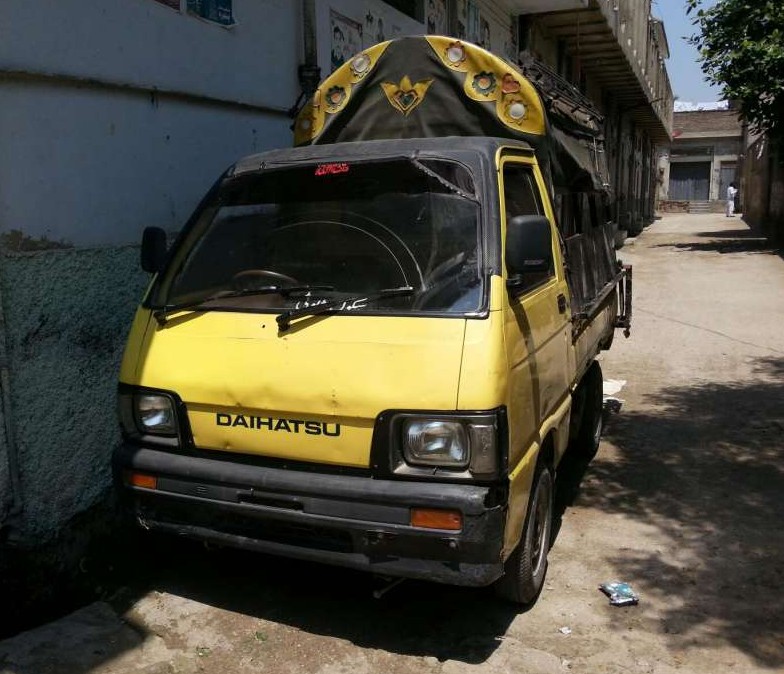 Want to purchase any of these cars? Just go to Pakwheels used cars section, you'll be able to find a good car in reasonable price. And one more thing, did I miss some car on the list? If the answer is yes, then please mention the name (and preferably, the picture) of that car in your comment.
Note: Photos of Daewoo, Peugeot, Suzuki Khyber, Pickup, Mitsubishi Lancer, Daihatsu Coure (rear end), Suzuki Alto (660 cc, both pictures) were taken and provided by the author.