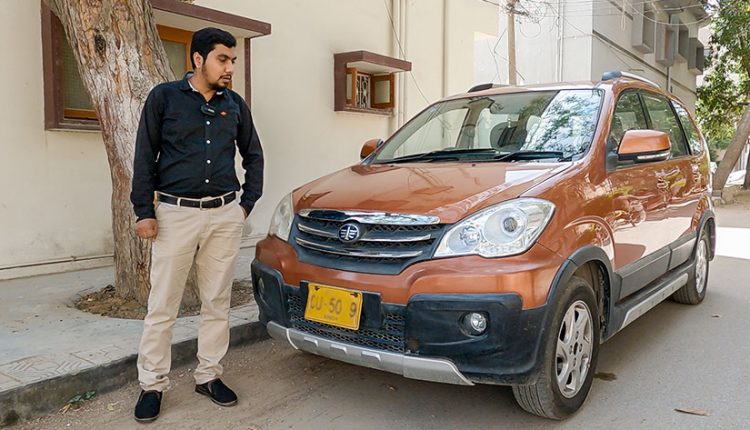 7-Seater Car in Just Rs. 14 Lacs
What cars can you get in 14 lac rupees? The brand-new ones are way off the line, and the used options come down to Mehran, Alto, Cuore, Mira, and a few other hatchbacks. Now think about a 7-seater crossover for Rs. 14 lacs. A wild thought, isn't it? Wait till you see what we have here. 
It's a 2013 FAW Sirius available for sale in Karachi. The car is in fairly good condition with an overall 8.3 rating. Here are the things that make this car a great deal.
Engine
FAW Sirius comes with a 1300cc engine. As per the inspection report, the engine and transmission of this car are 89% healthy. There are a few leakages in the engine that can be easily fixed.
Exterior
The car's body and paint are completely genuine. Nothing is repainted or showered. There are only a few scratches and dents here and there, giving the exterior and body a rating of 63%.
Interior
Coming to the interior, everything inside the cabin looks nice and clean, except the roof. The air conditioning and heating system is working 100% perfect. All the electrical and electronic elements are perfectly fine. 
There's ample headroom for all the passengers. Legroom is a bit compromised for the third row only. After-market leather seats are a nice touch in the interior, giving it an overall rating of 89%.
Features
The key features of this car are:
Two airbags

Seven seats

LED headlights

Fog lights

Alloy wheels

Leather seats

Chrome handles

Power windows

Power mirrors

Power locks

Body kits

ABS
Watch Video
If you are looking for a car for a big family within 15 lac rupees, this FAW Sirius is the best one. This is a PakWheels inspected car with an overall 8.3 rating out of 10. You can check out the ad and view the detailed inspection report. If you are interested, call PaWheels team at the given phone number. Good day!