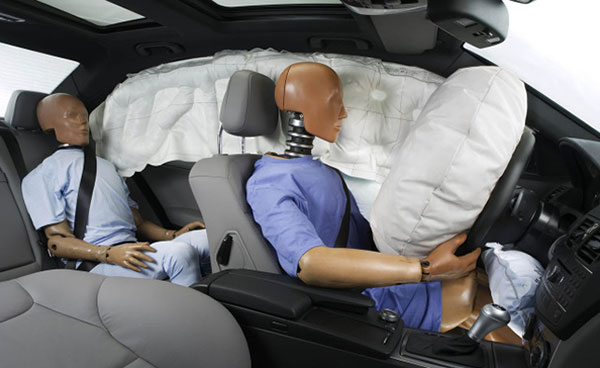 7 Vehicle Safety Standards Finalized: Fawad
Federal Minister for Science and Information Technology Fawad Chaudhry says the government has finalized seven vehicle safety standards. "The ministry has informed the car manufacturers to ensure these standards in new cars ," he said. 
New Vehicle Safety Standards:  
In an interview, the minister said the new standards include airbags, good quality brakes, and windscreens. "The companies have to ensure high-quality headlights for a better drive in the night and wipers for a safe drive in the rain," he said.
Answering the question about potential price hike after these features, Chaudhry said the local manufacturers have to install them in current prices. "The companies are already charging for these features, but still launching the vehicles without them," he stated.
Motor Dealers Association on Vehicle Safety Standards: 
Meanwhile, Motors Dealers Association has lauded Ministry for these steps. "The cars in Pakistan have very high prices comparing to the international market, but have zero safety features," the association said. It further noted that this is why many customers prefer imported cars. "The government must implement these standards now because, the local cars have no safety features," it stated.
No Mechanism/Body: 
It is pertinent to mention that there is no regulatory body in Pakistan to monitor safety standards of locally produced cars. 
In January 2020, the Ministry of Industries and Production denied its role in inspecting the quality and safety features in local cars. 
The MoIP informed the parliamentary committee that entire process is not a part of its mandate. It also denied the role of Engineering Development Board (EDB) in it, which is its relevant department.  According to the ministry, EDB can only verify certain aspects, including: 
Assembling/manufacturing of auto parts under the 

SRO 655(1)/2006

Assembling/manufacturing of vehicles under the 

SRO 656(1)/2006
 EDB is only responsible for verifying the imported completely knocked down (CKD) units under the SRO. The Secretary of Ministry of Industries and Production Afzal Latif told that there is no mechanism in Pakistan to inspect the safety by local manufacturers. 
Recommended For You: