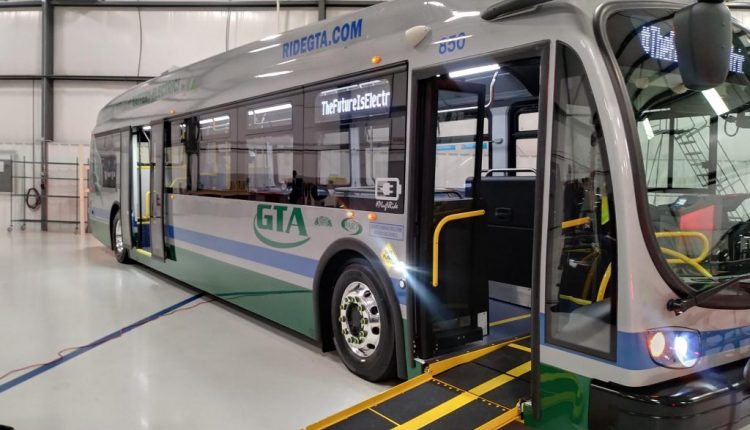 The government of Pakistan is all set to launch electric buses in Pakistan this year. Federal Minister for Science and Information Technology Fawad Chaudhary announced a strategic alliance between Skywell Automobile, China and Daewoo Express today.
Under this agreement, two parties will establish an electrical vehicles value chain  in the country.
Manufacturing of Electric Buses in Pakistan:
In a tweet, the federal minister said the electric buses will hit the roads this year. "In three years, these buses will start being completely manufactured in Pakistan," Chaudhry said.
ایک اور وعدے کی تکمیل کی طرف بڑا قدم، ڈائوو پاکستان اور سکائ ول کمپنی کے درمیان پاکستان میں الیکٹرک بسیں لانے کا سٹریٹجک الائنس آج ہو گا۔ اس سال سے پاکستان میں الیکٹرک بسیں چلنا شروع ہو جائیں گی اور تین سالوں میں پاکستان میں ان بسوں کی مکمل مینوفیکچرنگ شروع ہو جائیگی۔ pic.twitter.com/AMiCw77PZT

— Ch Fawad Hussain (@fawadchaudhry) August 26, 2020
Addressing the agreement-signing ceremony, the minister said the government will keep a close eye on electronic inventions. He further said that battery buses will soon come in Pakistan. "The agreement between Skywell and Daewoo is a great achievement for the country," Chaudhry said.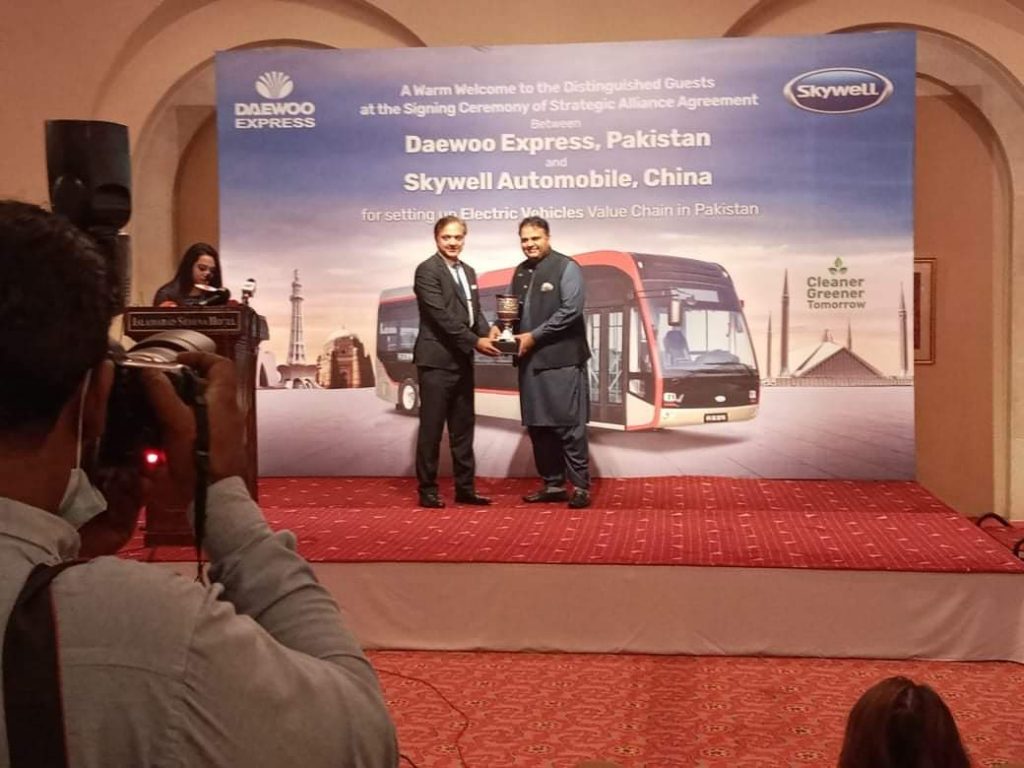 The minister also stated that Pakistan will be the first country in South Asia to have electric buses.

Background of Electric Buses in Pakistan: 
In January 2020, the adviser to Prime Minister on Climate Change Malik Amin Aslam said that electric buses will soon come to Pakistan, as he said that the government would launch these buses to counter the pollution issue in the country.
In the initial phase, these vehicles will be operated in the provincial capital of Punjab, he said.
Amin said the government is taking sufficient steps to reduce the hazardous issue of pollution primarily due to the carbon emissions from combustion engine vehicles.
For more news, views, and updates on the automobile industry, keep visiting PakWheels Blog.