Today we are going to take a look at the best cars we had some 2+ decades ago. Included in this list are sedans, hatchbacks, sports cars and super cars. I have tried to cater to everyone's tastes, picking out the very best production vehicles I could find, no matter the shape, size, or flavor. So here we go!
Audi A4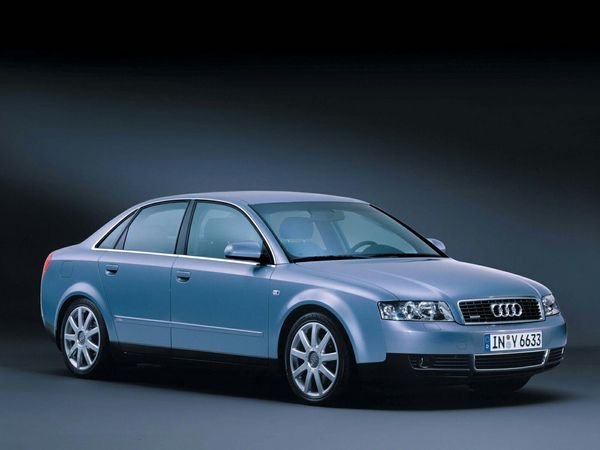 The Four Ring brand's compact A4 was first put into production in 1994, and by 1996, it had already seen a slew of minor changes and upgrades. Offered in both a four-door sedan and five-door "Avant" wagon body style, the A4 paired handsome looks and an upscale cabin with available quattro AWD, making for a very solid, practical offering. Later, Audi would offer a few go-faster variants dubbed the S4 and RS4, packing in turbocharged performance under the hood and making for a rally-bred style experience behind the wheel – minus the screaming pace notes coming from the other seat, of course.
Volkswagen Golf GTi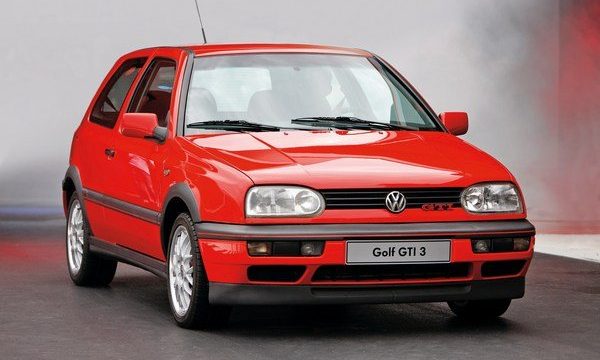 By the time the '90s rolled around, the VW Golf was already hitting its third generation, with its initial debut happening more than two decades prior in the early '70s. As one of the most important hot hatches in the history of the automobile, the Golf GTI is usually the standard by which all others others are judged, and that was no different for the Mk. 3 iteration. The Mk. 3 GTI variant was introduced in 1993 bearing a 2.0-liter four-cylinder engine with 16 valves and fuel injection. Output at the front axle was rated at roughly 150 horsepower. That's less power than the contemporary six-cylinder VR6, but the GTI was still quite a good laugh on the right road. Paired with a surprising amount of hatchback versatility, the GTI continued its role as the hot hatch standard bearer.
BMW M3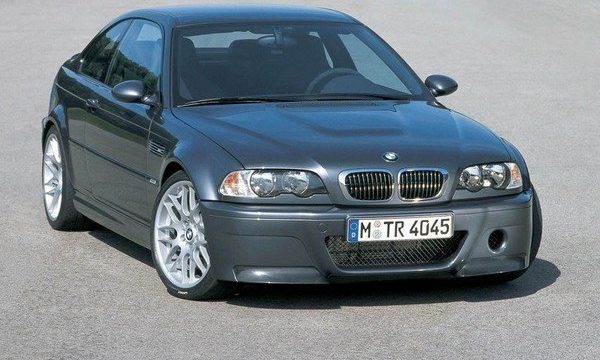 Speaking of standard bearers, the BMW M3 has long been considered the benchmark when it comes to sporty executive sedans and coupes. With ultra refined front-engine, RWD handling, plus a silky smooth straight-six engine, the M3 is what you want if you like to mix equal parts comfort and speed. BMW started production in 1985, and by 1992, it had introduced the E36 generation. Output was rated at a healthy 321 horsepower, all of which was routed rearwards thanks to either a six-speed manual, or six-speed automatic transmission. These days, old M3's are experiencing renewed popularity, but with over 70,000 units of the E36 produced in the seven years it was in production, there are still plenty of examples to pick and choose from.
Toyota Supra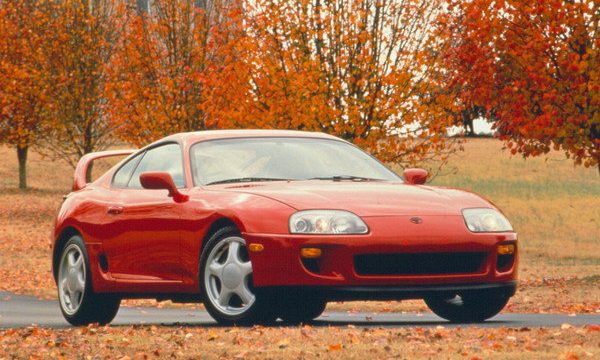 As one of the tuner world's most beloved models, the fourth-generation Supra is a mix of brutal performance potential and elegant design. With roots that stretch back to the Celica Supra of the late '70s, the Mk. 4 generation improved on the breed with a more focused approach to making speed. Under the hood was mounted a 3.0-liter inline six-cylinder engine, available in both naturally aspirated trim and with twin turbochargers. Opt into the boosted variant and you'd enjoy 320 horsepower and 315 pound-feet of torque, all which hit the rear axle through a six-speed manual transmission (a four-speed automatic was also offered). Whether it was storming the quarter mile, or clipping apexes at the road course, this Toyota has what it takes to perform.
Mazda RX-7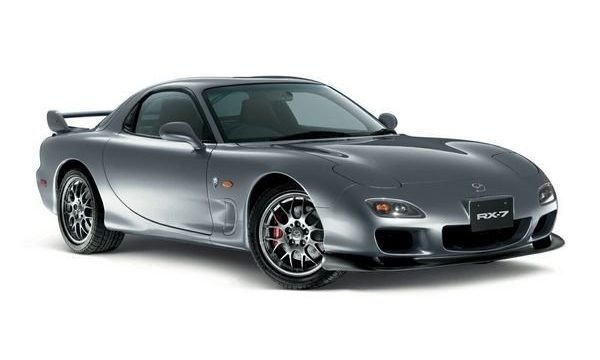 Like the Supra, the RX-7 has a long history of performance to back it, with the nameplate first seeing the end of a production line in the late '70s. In 1991, the zoom-zoom brand introduced the third generation model, also known as the FD amongst enthusiasts. Boasting a feathery curb weight, stripped-down attitude, legendary RWD handling and a weird twin-turbo rotary powerplant, the RX-7 was anything but run of the mill. Laid on top is curvaceous, head-turning styling that manages to look modern even today. Output from the front-/mid-mounted engine was rated as high as 276 horsepower, with either a five-speed manual or four-speed automatic handling the cog swaps.
Acura NSX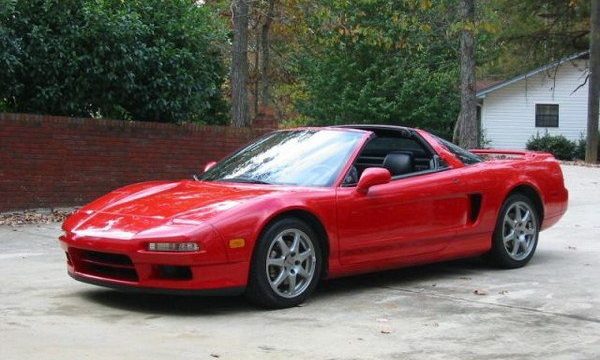 Continuing our streak of high-tech Japanese favorites on this list is the first-gen Acura NSX. First put into production in 1990, the NSX was considered the every man's exotic thanks to its mid-mounted engine, advanced construction, speed-slab good looks, and relatively affordable price tag. One of the most notable features was its all-aluminum body, which helped keep curb weight quite low, plus the development input provided by Formula 1 legend Ayrton Senna. Inside, drivers would enjoy a cockpit meant to mirror that of a fighter jet, while just behind the seats would thump a 3.0-liter V-6 engine with titanium connecting rods, forged pistons, and a redline of 8,000 rpm.
Viper GTS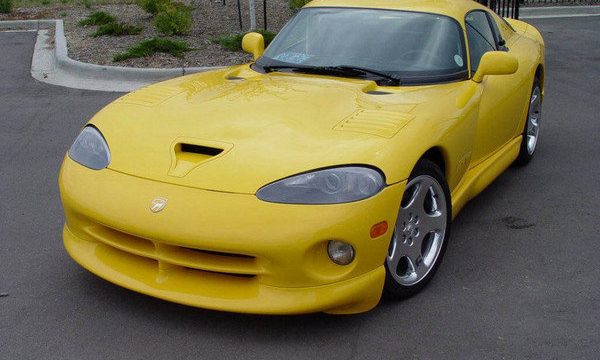 Now we're getting into the really fast stuff. First put into production in 1992, the Viper entered its second generation in 1996, although some enthusiasts refer to this iteration as the Viper 1.5 given the large number of parts brought over from the first gen. The side exhaust was moved to the rear, which apparently reduced backpressure, while output rose from 400 horsepower and 465 pound-feet of torque, to 415 horsepower and 488 pound-feet of torque. Making the go is an 8.0-liter V-10, lending the Viper it's characteristic howl when you dig into the loud pedal. Sending the ponies to those steamroller style rear tires is a Borg Warner T-56 six-speed manual transmission.
Ferrari 550 Maranello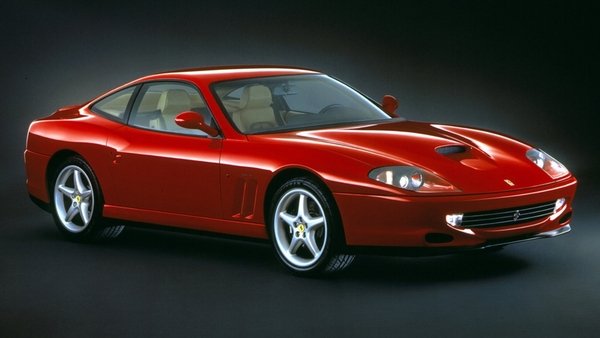 Introduced just in time to make this list, Ferrari brought out the 550 Maranello in 1996 as a reintroduction of the front-engine, RWD layout for its 12-cylinder two-seater grand tourers. Producing 478 horsepower and 420 pound-feet of torque at the rear wheels, the 550 Maranello had enough squirt to hit 100 kph in 4.2 seconds, while continuing on to a top speed just shy of 320 kph. All that go comes courtesy of a naturally aspirated 5.5-liter V-12, while the equipped six-speed gearbox was mounted at the rear axle for better weight distribution. Outside is a slippery body penned by Pininfarina, while double wishbone suspension keeps it planted to the pavement.
McLaren F1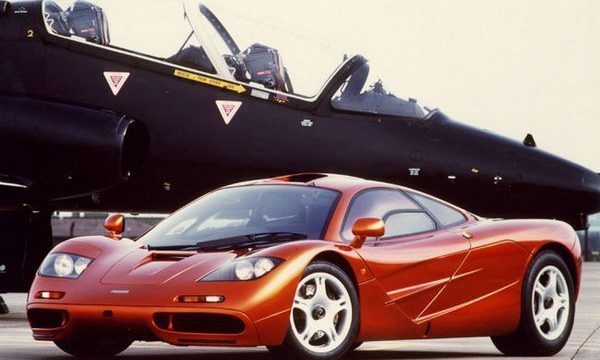 Heading this list is one of the most legendary super sports cars ever created – the mighty McLaren F1. Originally rolling out in 1992, just 106 examples were created by the time production ended in 1998. That makes this machine a rare find indeed, but it's more than rarity that makes this thing desirable. Mounted just behind the ultra-tight cabin (which comes complete with a very cool central driving position, by the way) is a naturally aspirated 6.1-liter V-12 from BMW, which produced 627 horsepower and 480 pound-feet of torque at the rear wheels by way of a six-speed manual transmission. Not only is the F1 incredibly powerful, but it's also very light, using a carbon fiber monocoque (the first production car to do so), plus materials like magnesium and titanium. This combo meant it was very fast, maxing out at roughly 390 kph. Not bad for a car from the '90s.
This article was originally published on TopSpeed